Boo Plaque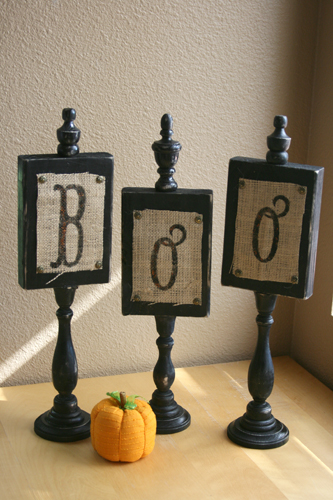 This awesome craft was found at Shanty to Chic; by my best bud Allie in search for a Super Saturday craft.  Allie has good taste.

I browsed through Shanty to Chic's Blog and they have some cute stuff!  Check them out! Their Plaques say JOY, but after thinking about it (and being in the Halloween mode) I decided to put Boo on it.  I love how it turned out.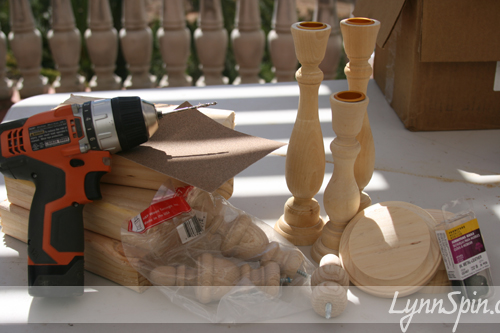 You need:
3 3in wooden circles
3 wooden candle sticks.  Two tall and one short. You can find these supplies at Michael's in the unfinished wood section.
3 Finials- Found mine at Lowe's
3 8in pieces of 2 x 6
Liquid Nails (I did use Gorilla Glue, but on other ones I made I found I preferred the liquid nails.)
Black paint or spray paint
Burlap
Boo Stencils- made mine with the cricut and heavy paper.
Spray adhesive
Decorative nails-Upholstery Tacks
Sand Paper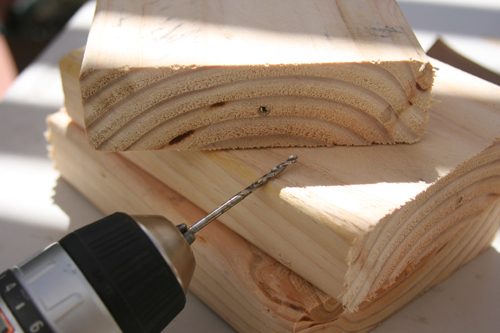 Start by cutting your 2×6 in to 8 inch pieces or have the nice man at Lowe's do it for you.  The sand down the jagged edges.  I drilled a hole in the top to help the finials go in easier, but you can just use your muscles in twist it in.  FYI I did this a little differently then Shanty to Chic, but look at theirs too and decide what works best for you.
I then used my liquid nails to glue the base circle to the candle stick.  I centered it, pushed it down hard, and let it dry for 20 mins.  If you want to you can tape to hold it together, but with the liquid nails it's not a must.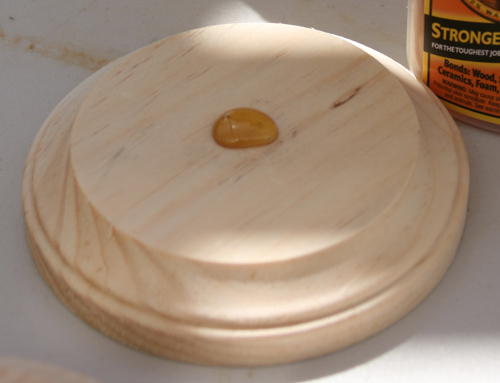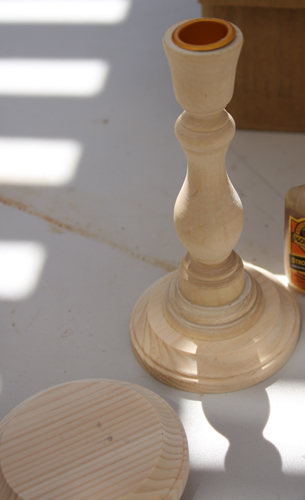 After that's dry glue the 8inch piece to the candle stick.  If your candle has a metal holder in it rip it out with pliers, so that wood glues to wood.  You can either put your finial in before you glue the block to the candle stick or after it has been glued and set.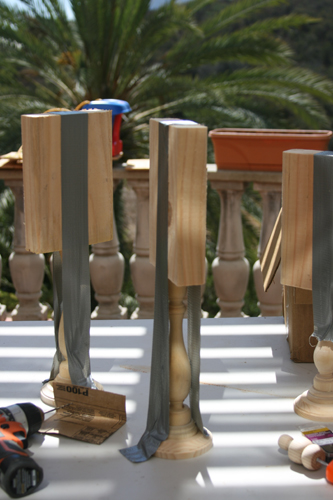 Again the tape can help, but it's not a must.
After you put in the finial and the glue has had time to dry, it's time to paint!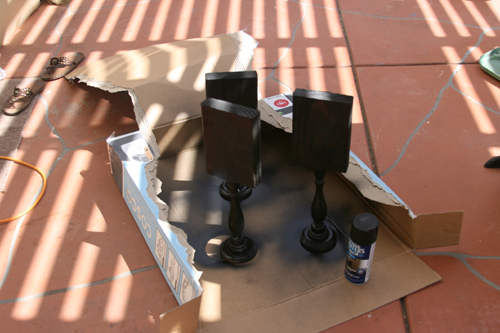 I used spray paint, but when we did this for Super Saturday (big church craft day) we used regular paint.  So either way is good.
While that was drying I cut my three burlap pieces.  I cut them 4×6.  I made a stencil for the letters using my cricut and the Storybook cartridge- font The B was Tall and the O's were Fancy and they were all 4 1/2inches tall.  Originally I did these out of heavy paper, but for Super Saturday I made them out of quilters plastic.  This was a bit tricky, but use a deep cut blade, dept at 3, speed at the highest setting, and pressure at a 3 or 4.  You can buy a sheet of this at Joanne Fabrics. Buy two sheets incase you mess up, less driving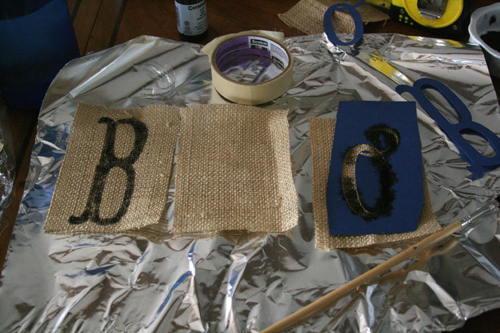 I lightly put the paint on to keep the lines sharp.
For Super Saturday we did JOY on the Front and Boo on the back. Multiple uses, nice!
Now if everything is dry spray the back of the burlap with spray adhesive and attach to wood block.  This will keep it from stretching. Push your upholstery tacks in the corners of the burlap.  You're done!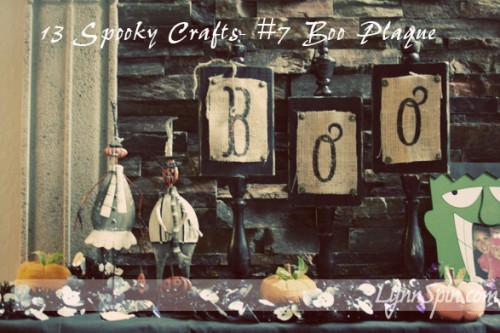 Get Spooky with Your Crafts!
Check out Shanty to Chic's blog!