Shared Boy/Girl Room
When sweet little number 3 came along, I wanted her to be in her own room.   I wanted to put the kids who where on the same sleep scheduled in the same room.  That way there would be less waking me up!

 And I felt little Ruby Lou would be safer if she didn't have a loving sibling trying to give her an extra blanket or stuffed animal.  So, my only solution was to put the two oldest in the same room.    How do I decorate a boy/girl room without it being too masculine or too famine?!   I decided I would start with fabric and go from there.  After a fabric hunt I found my base for the room colors.  (Which are the drapes)   My mom and dad sent down my old bed frames from Washington and I painted them a color from the drapes.  And I went from there…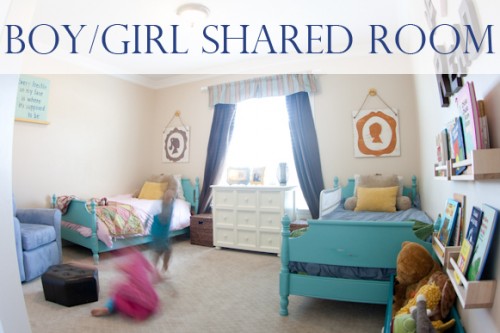 Here are some pictures.  I will post more info on the art and other tidbits around the room later.  I am doing the reveal first hahaha….

My friend (who has a super cute house and blog, click HERE for The Rooster and The Hen) gave me the idea to paint the beds this teal color, pulled from the drapery fabric.
To see how I painted the beds Click HERE
-The room looked like this before-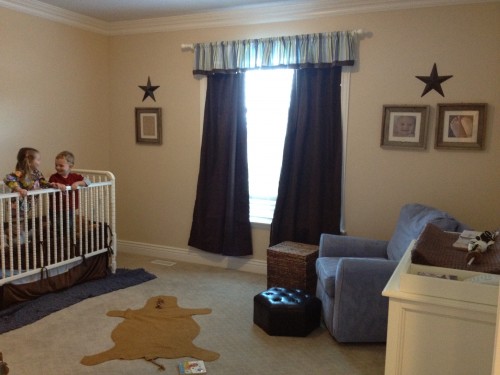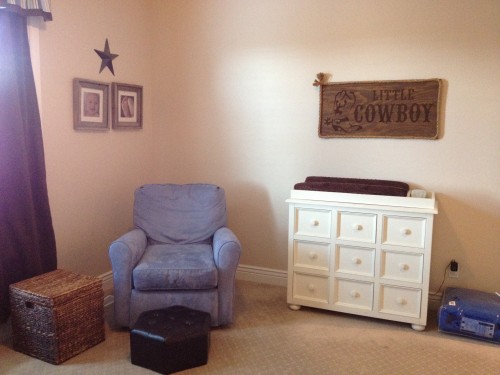 -At first I tried to go this route-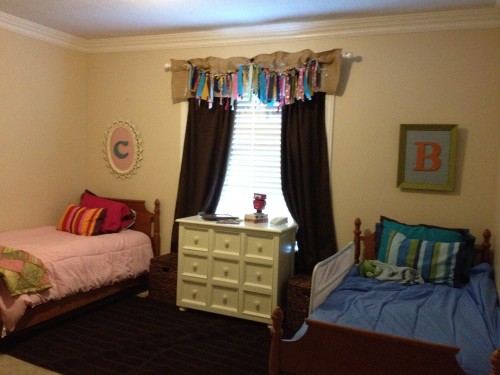 It just wasn't working for me.
So I changed it up!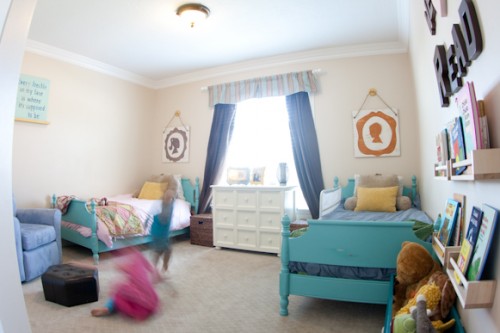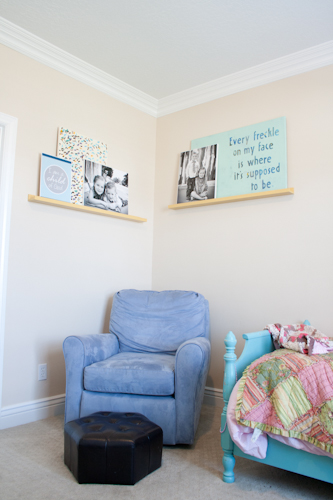 I took some pictures of my midgets to put up in their room.  Bought the shelves from Ikea and painted them yellow.  And made some art to put up.  They helped me make the "Every freckle on my face is where it's supposed to be." quote art work.  And they had a blast.  I'll post pictures of that later

(Quote from and India Arie song.  Love her songs!)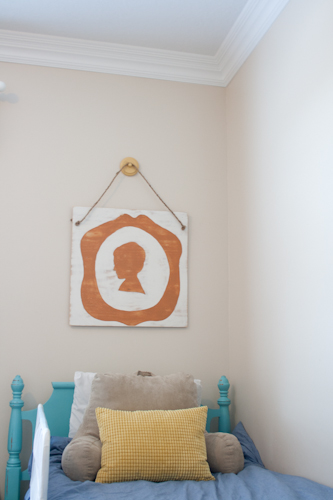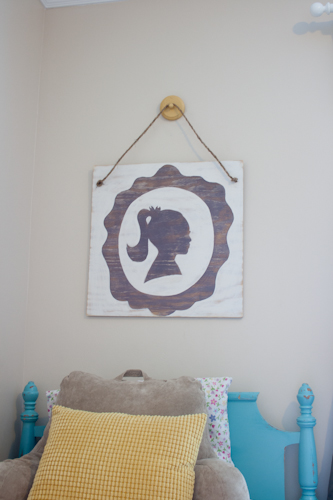 Now don't worry, these are not really hanging from the rope.  I have earthquake wall hooks on the back, these babes are not going any where!  Safety first!!
I made these out silhouettes of plywood and paint that I had in the garage.  I watered down my paint and sanded after I painted to give these a distressed look.  I added the rope and make the "faux" mustard yellow wall hooks.   Pretty dang cute I think!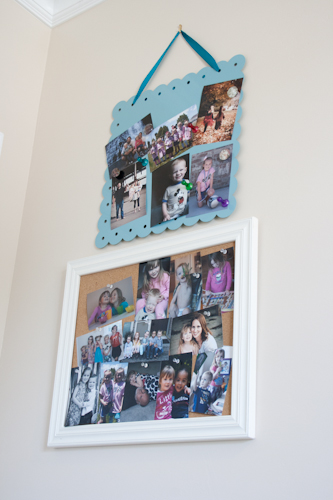 I put up these picture boards, I had them laying around the house.  I want to have lots of pictures around my house
and I knew my kids would think this was super cool.  It is up pretty high so they can't reach the tacks.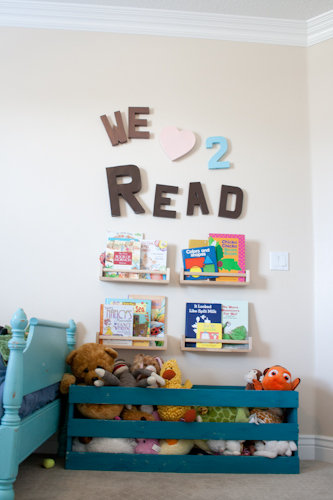 I have been seeing all those cute "Read" signs on Pinterest and wanted to do one similar.
But, I didn't want it to seem like I was demanding someone to read, lol, so I added the "we love 2" part.
The heart is from the top of a cardboard box near the letters at  Hobby Lobby.
By the way!  I do not recommend these Ikea spice racks for book shelves.  The books fall off all the time.
The "animal cage" as we like to call it was built by little ol' me!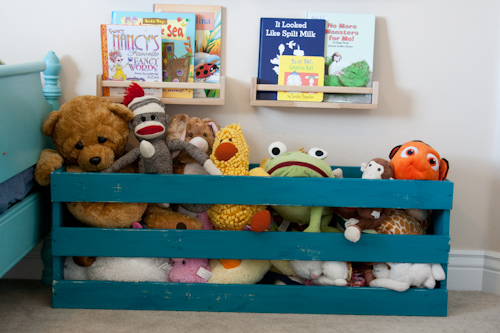 I didn't know what to do with all the stuffed animals my kids have.   I had them pick out some to donate, I was sneaky and got rid of a few, but they still had so many.
So I thought up the idea for this bin.  I measured they space under the books and made this one morning while my kids where at school.   I will share that tutorial soon too.
I love it!  And it cost me about $8 or less.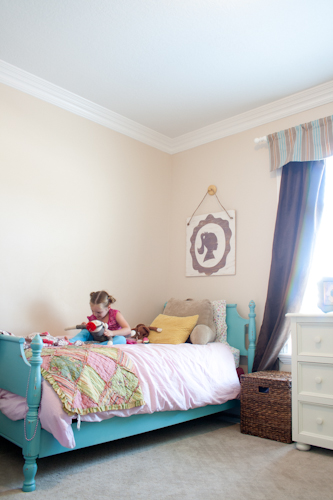 I thought a lot about bedding for this room.  That was probably the hardest part.  I looked everywhere!  I bought a few different things, tried them and sent them back.  I ended up going with these from the Land of Nod.  They were both on sale for about $25 bucks each.   It was my husbands idea to do a blue and a pink.  I love how it all came together.