I used to buy the foam hand soap from Bath and Body Works till I vowed to try to be better at budgeting my moolaa.  Now this is what I do.  I bought a few of these Dial hand soaps from Walmart and I refill them about every 2 weeks.  We seem to go through a lot of hand soap now that I have two little people running a muck.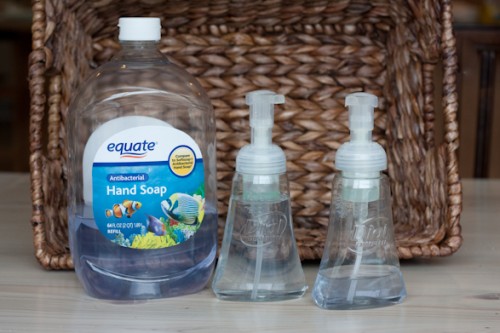 We just use the bulk bottle of hand soap whether is from Costco or Walmart- where ever the best deal is or I am

You can use any brand of bottled of hand soap as long as it has the foaming dispenser top.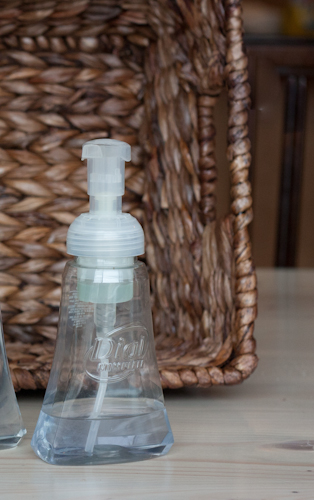 We fill the bottle about a 1/4 to 1/3 full of the soap, then add hot water to the rest of the bottle.  It needs to be hot to mix with the soap.  Sometimes we add a dot of food coloring for the kids bathroom and let them choose the color.
So easy! So much less money running out my door…or down my sink.


Yuck!  I hate this tile… it annoys me so.  Today in my madness of spring-ish cleaning, I thought I conquer the nasty dirty grout.  I feel like I have tried so many things to clean this.  But!  good news I found something.  AND MAN!  It was amazing.  Who knew Lemons and Baking Soda! My friend Cynthia did a little class once on using lemons to clean and inspired my to try this out.
I didn't measure things out.  I used one lemon and a whole-lotta baking soda to make a paste.  I spread it around my grout and then scrubbed a little.  Waa laa magic!
Dirty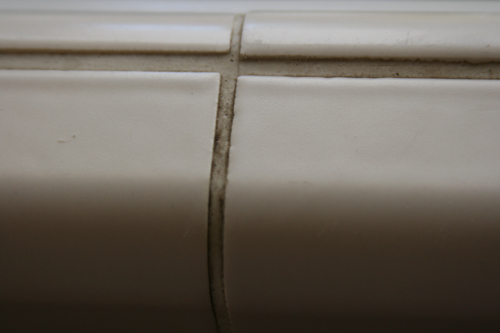 Dirty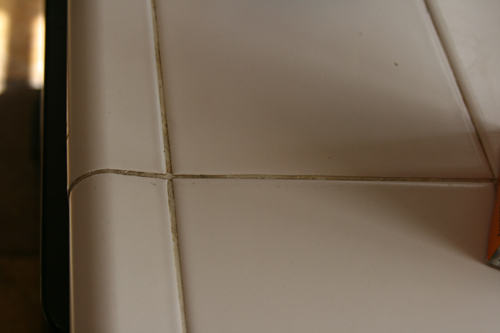 Clean!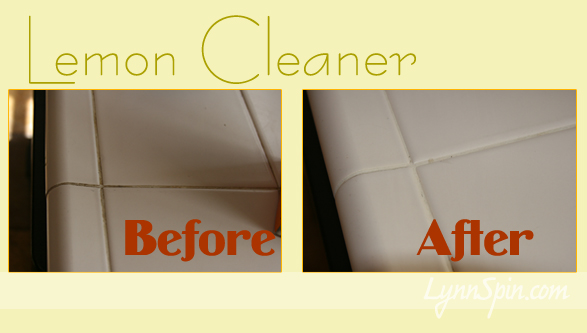 My Relief Society group had a night of lemons!  With little mini classes on cleaning, decorating, and eating them.  Very fun night.
Relief Society is a world wide organization for women.  Find out more by clicking here.