Banana Berry Muffins
This is probably one of the best things I have ever made.  YUMMM!!!!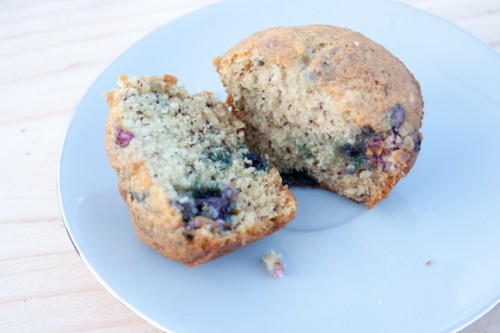 I got this recipe from a lady I grew up with.  It is actually a banana bread recipe, but I changed it up making it into muffins and added berries.  I make this banana bread recipe all the time and it is by far my favorite EVER!  In muffin form and with the berries it tasted just as amazing.  Enjoy!
Banana Berry Muffins
1/2 cup of butter
1 1/4 cup of sugar
2 eggs
2 tsp. vanilla
3 ripe bananas
1 cup of sour cream
2 cups of flour
2 tsp. baking soda
1/2 tsp. salt
1 1/2 cup of frozen mixed berries OR chocolate chips
Cream butter and sugar; add eggs.  Stir in liquid ingredients, then dry ingredients.  Slowly mix in berries with a spoon.  Spray a muffin tin and fill 3/4 of the way full.  Bake at 350 degrees for 20-27 minutes.
If wanting to make this into bread.  Spray two loaf pans and pour in batter.  Bake at 350 degrees for 45-50 minutes.
Can take out the berries and/or add chocolate chips.  It's very very amazing with chocolate chips!!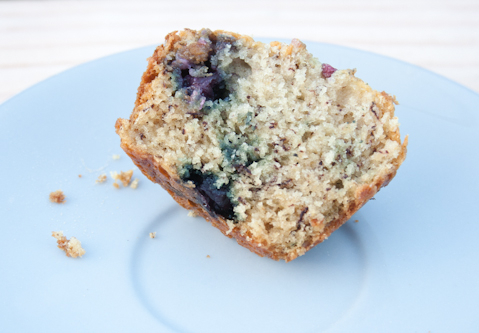 I had to fight of my kids to take this picture.  Haha… it was pretty comical.  Hard to see who's little hand is coming when you have your eye in the camera.
Cook something yummy with your bad self and ENJOY!

OH MY! I just had a thought…lemon glaze or frosting on top….I could die.  That would blow my little taste buds minds!  I am going to make some more!!!