First Article of Faith Activity
This would be a great Family Home Evening activity.  I used it for my Achievement Day girls activity (10-11 year old girls from church)  and had two left over that I did with my kids the next day.  I printed off this cute printable of the First Article of Faith made by Heather at Simply Fresh Designs blog.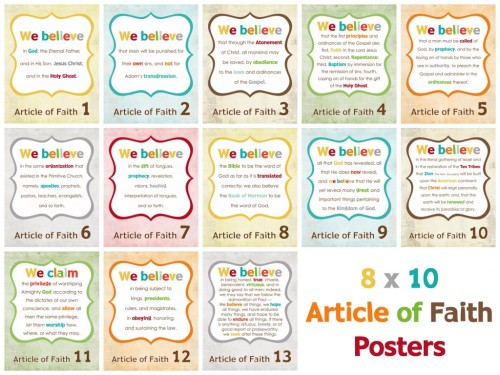 These are the cutest Article of Faith printables out there.  If you click over to HERE it will take you to Heather's blog where you can download these for free to and print these from your house.  Thanks Heather!  You have helped me be more motivated to hang this up in my own house and my 4 year old is memorizing her Articles of Faith.  Thank you for sharing these!!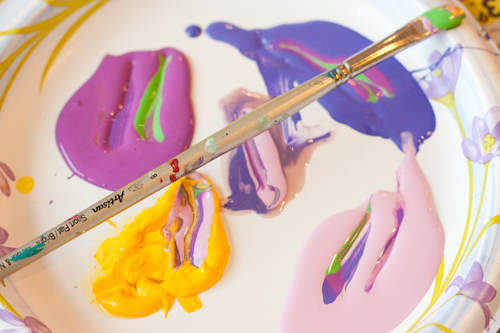 We laminated them for the girls to take home and put in their rooms.  We talked about it and practiced memorizing it.  These awesome girls I teach already had it down, so that part was EASY. Such awesome kids here.  Anywho, we then painted some picture frames I bought from the dollar store and each girl got to pick out a picture of Christ they liked to put in the frame.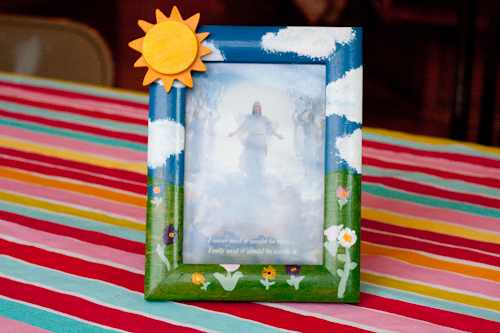 I got the inspiration from a frame my little sister did years ago when we was in Achievement Days.   I had the paint and brushes,  so this project only cost me $1.75 per girl.  The frame from the Dollar Store- $1.00 and the 5×7 picture of Christ from the LDS Churches Distribution Center was $.75.  If you don't have a Distribution Center near you, you can order these online HERE.
I had two left over frames and a couple extra pictures of Christ so I decided it would be fun to do with my little ones.  They had a blast and were super focused on painting their frames.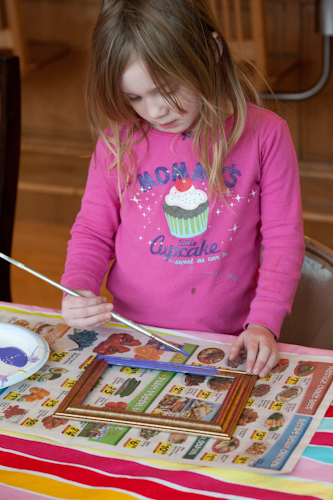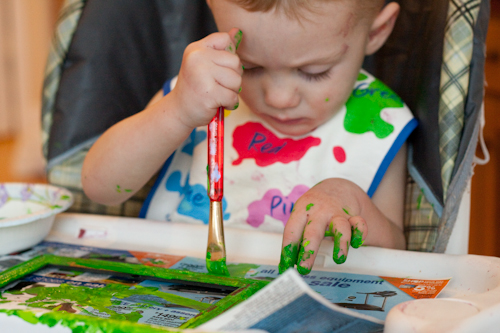 This was a great opportunity to get a picture of their "concentration faces"
Love those faces.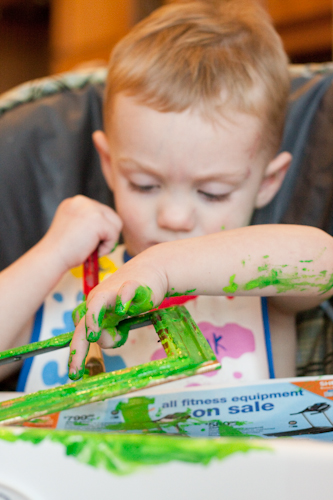 After they were done painting their frames they both started having a little too much fun painting.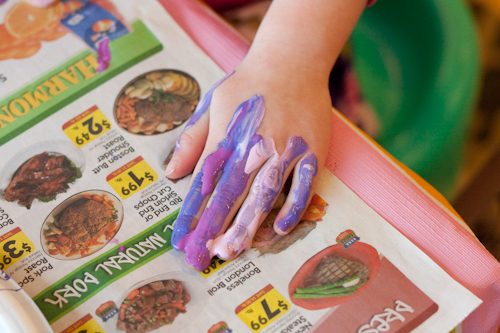 Just go with it, right?!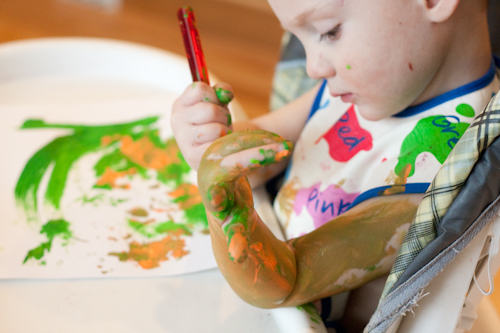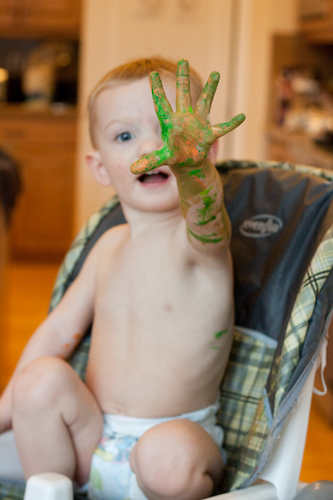 Why not! haha… there's always the tub.  Which we did while our frames dried.
After bath time, they both got to pick out a picture of Jesus that they liked.  This was there favorite part.  They were both so gitty and excited.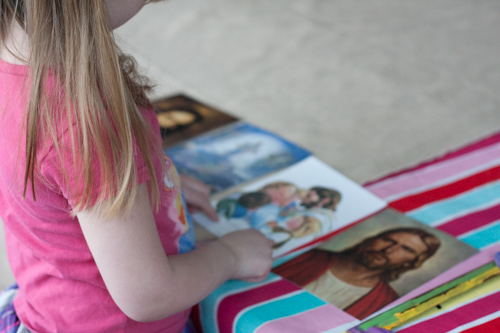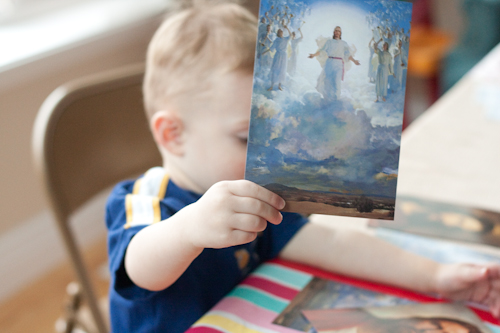 We put their pictures in the frames and they thought this was WAY TO COOL.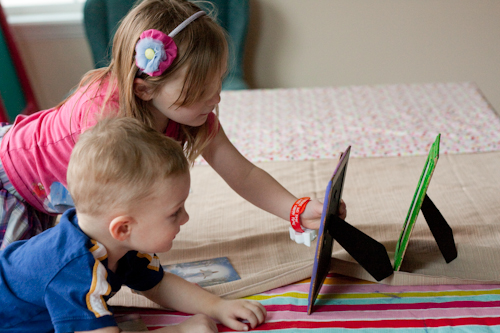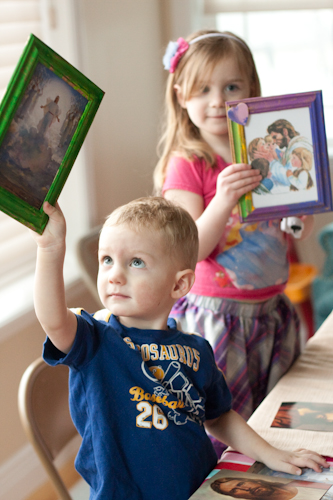 Then I told them to take them and put them in a special place in their rooms.  They took off running like little laughing maniacs.  I love how excited little kids get.  Now they both have a special frame they made with a picture of Christ in their rooms.  I love my Savior Jesus Christ and I love my kids.  I hope they will grow to know their Savior and the love He has for them.
I hope you can use this idea to create a fun Family Home Evening for you and your munchkins.   You can do it will any age.  Have fun! Get your paint on!