Finally Dev and I have found a chocolate chip cookie recipe we drool over!  Now we make it in a big batch and freeze the dough in balls, so that we can have them ready at anytime!
First make any recipe of  cookies you LOVE.
THEN- We use our handy cookie scoop and place them on freezer paper or parchment paper on top of a cookie sheet.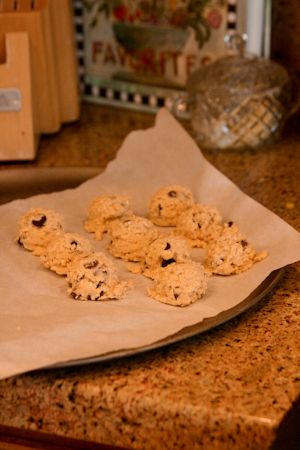 We slide that into the freezer to flash freeze for about 30 mins to an hour.  THEN we put them into a freezer ziploc for safe keeping back in the freezer.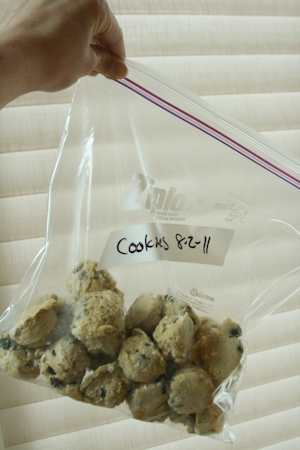 We also use these handy frozen cookie balls to make pazookies.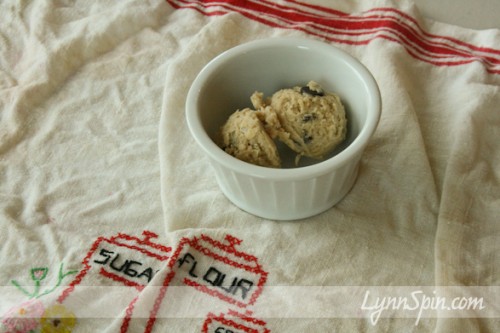 We just take out 2 or 3 balls, put them in a little baking safe dish (like what you would make creme brulee in) at 350 for 10-15 mins. Until they are golden on top but still very gooey in the middle


My sister in-law and I have been working are to make our new houses our homes.  She had this dresser and armoire from when she was in high school and wanted to change it up.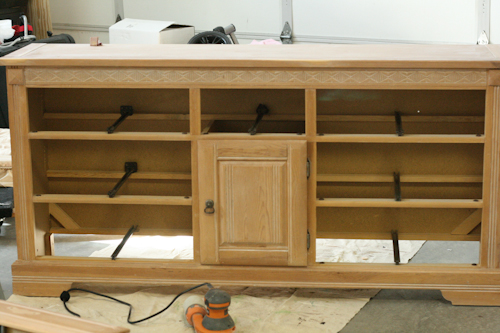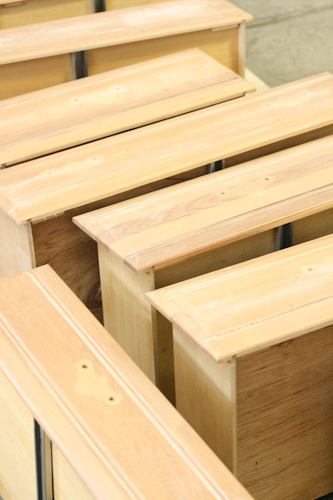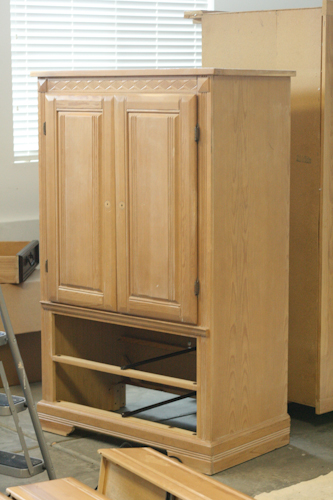 We did mostly the same steps that are used on the TV stand I did earlier.  We used a 220 and 150 grit sand paper to rough it up.  Painted three coats of blue with a little sanding between each layer of paint.  We made a little diagram to remind us where the distressing would be and sanded those places extra well between painting.  We use a clear non-yellowing polyurethane to top coat it.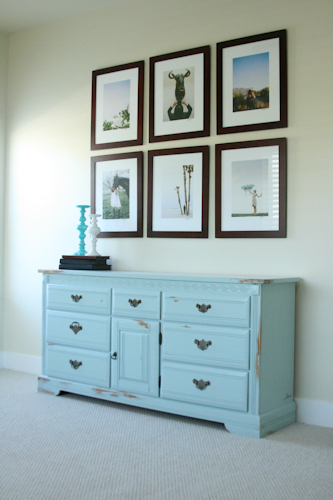 I forgot to take a picture of the armoire.  I'll have to go back over to get one.  I will also post the paint color we used.