In my resent blog searches I found this amazingly yummy looking pie.   A friend of mine tried it, then made it again, then share just how delicious it was- I had to make it.  It looked easy enough (usually the thought of making a pie and all the steps scares me).
One of the coolest things I learned during making this pie was how to make toffee out of a can of sweetened condensed milk.
All you do it boil a can for 2.5 hours.  Make sure you keep adding water so that the can stays covered.  But really that's it!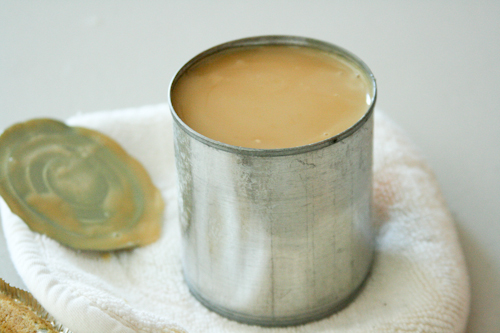 It's like magic in a can

I had another friend tell me she does this to make chewy caramel popcorn.  So there ya go.
As for my review on the Banoffe Pie.  It was A-MAZ-ING! I don't have a picture of it because we ate it soo fast. It was THAT good.
Tastie tastie AND simple.  I'd make it again in a second.
Click here to travel over to Brooklyn Limestone's fun blog for the this amazing recipe.  Thanks for sharing Brooklyn!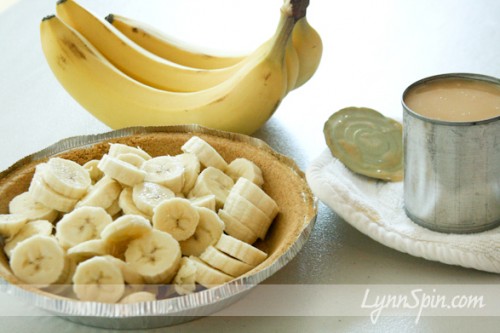 I love banana pancakes, but I love them even more NOW.  Usually I quickly pull out my always tastie Krusteaz pancake mix, add a banana or two, and whip up some pancakes.  But the other day I was being a bit more adventurous and added to the 14-15 (pancake number on the back) Krusteaz mix.
I added:
3 rip bananas
1 1/2 tablespoon vanilla
1 teaspoon cinnamon
1/4 cup brown sugar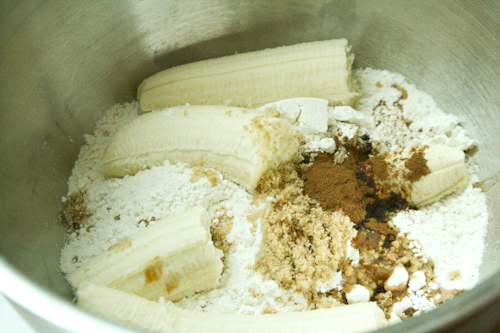 Mixed it all up and made me some yummy pancakes.  Peanut butter, warm syrup, and a big glass-o-milk.  I am set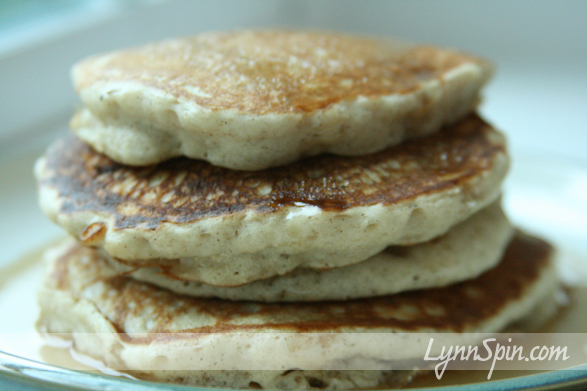 Yum!
Get cooking with your bad self!

For this night stand I wanted that "has been in a barn- painted too many coats-looks kinda beach-y"  look.  Hahaha you like that description?
I found this gem on KSL for $50 and every penny went to charity, so that's nice.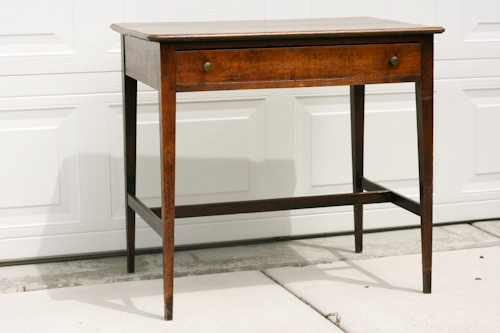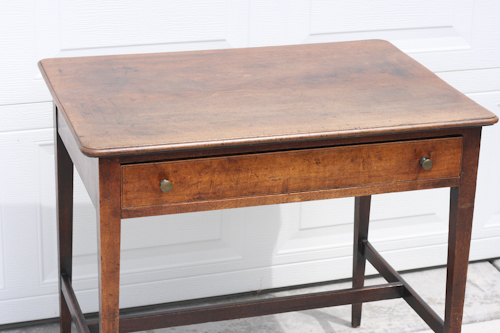 It was already great looking for my room, but I wanted to add some color and make it have "the look"  I wanted.  I just took a trip to Florida and all the furniture in the beach house we stayed in was painted in a fun colorful way.  I wanted that look in my bedroom.  Here are some of the pieces from the room we stayed in that inspired me.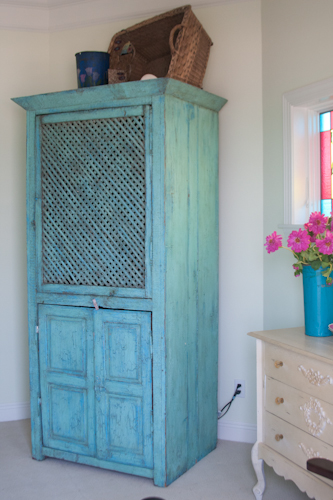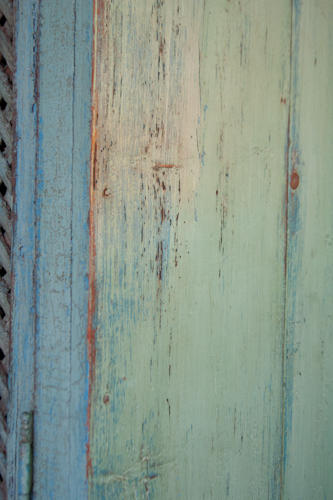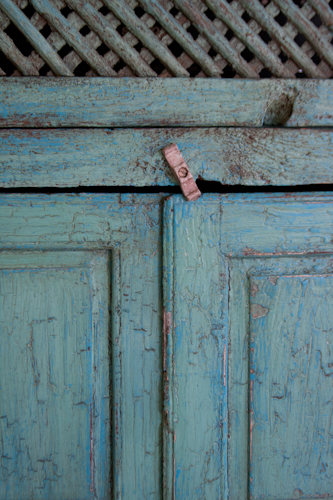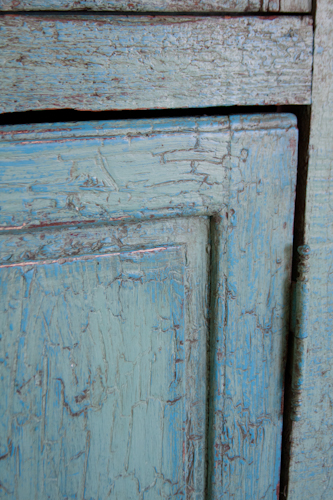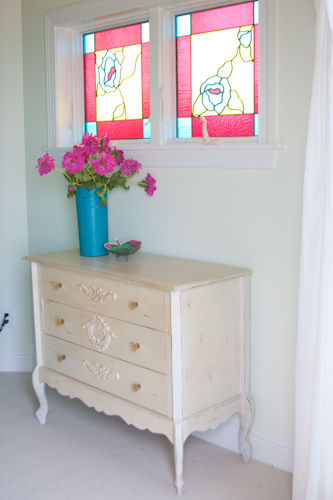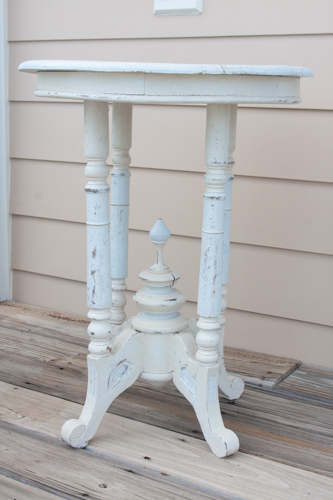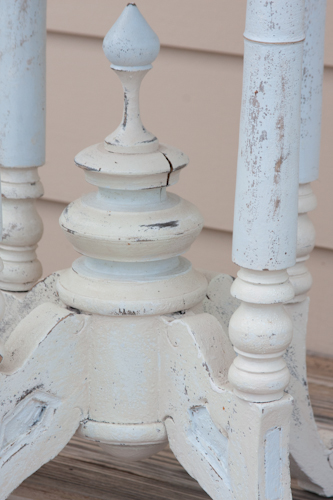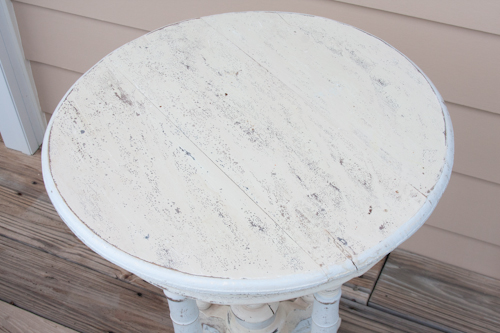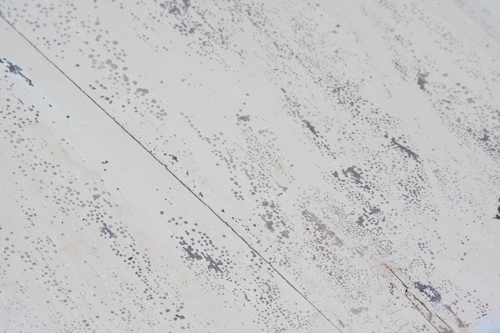 Fun huh?!
Yes, so how do I achieve that lived in a barn/beachy look?!? Here's how.  SIMPLE!
Don't sand your piece before painting. (sorry for the blurry picture, it was really late when I did this)
Most of the time you need to sand before you paint, so the paint can stick evenly to your all over piece.  But since you don't want the paint to stick all the way, skip the sanding!  Yaahooo!  Makes this project go much faster too.  I like that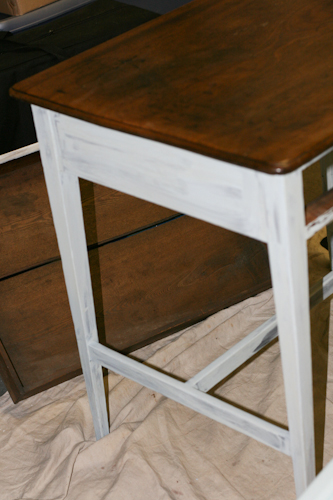 Paint then lightly sand off some of the paint until you get your desired look. I used #220 and #150 grit sand paper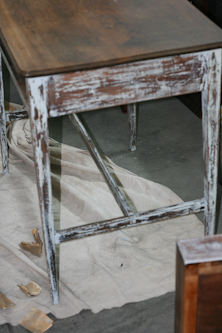 I painted and sanded, then repeated once more to cover a little better.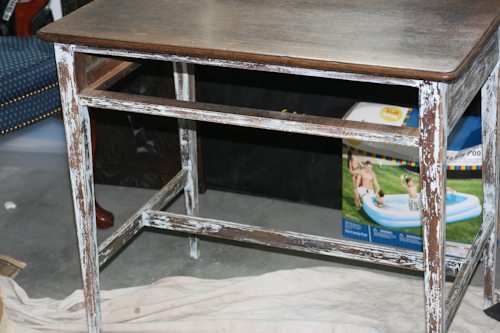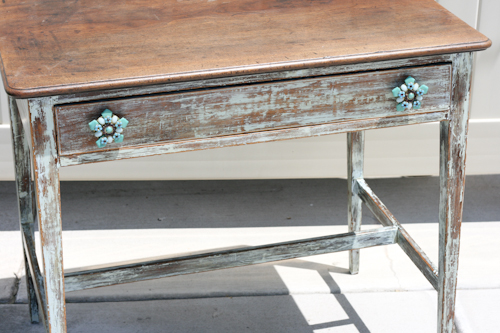 I top coated twice with a foam brush.  And added these handles from Anthropologie.  I have had them forever, but didn't have anything to put them on, this was perfect.
I am very pleased with how this turned out.

 Beachy-barn here I come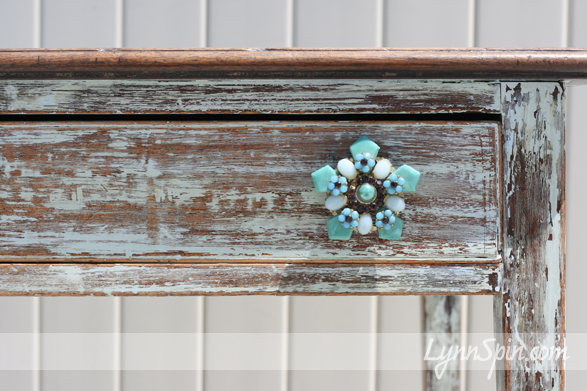 I'll photograph it in the bedroom when I get the room done.  (It will be a while)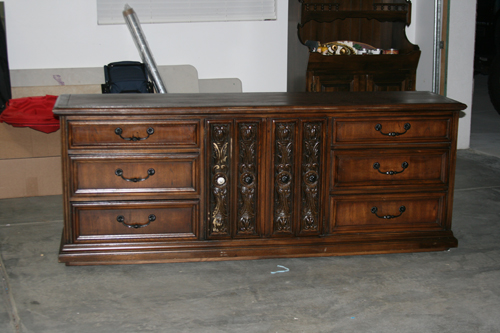 I bought this dresser off KSL – (Utah's version of Craigslist) – for $80.  I then got to work.
Here is how I transformed this dresser into my TV stand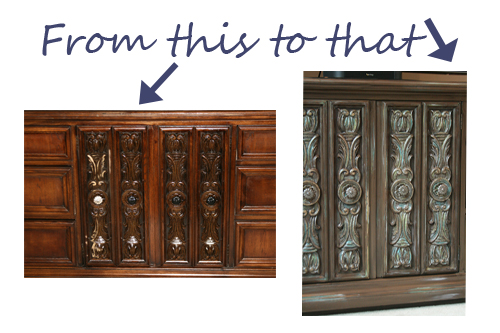 I started by going into one of my favorite Utah furniture stores that specializes in painting wood furniture.  They helped me pick out the paints I wanted and gave me a few tips on how to tackle this project.  I want to share these tips with you and more that I learned from trial and error

The first thing you want to do when refinishing a piece is sand.  I used a #220 grit sand paper to sand this baby down.  Since I was painting the whole piece I didn't worry too much about getting all the way down to the wood (except in the areas I wanted to see a more distressed look).  I made myself a little map of where those areas were before I started to paint.  You really just need to sand enough for the paint to have something to stick to.  After sanding, I then wiped down piece completely to get rid of dust.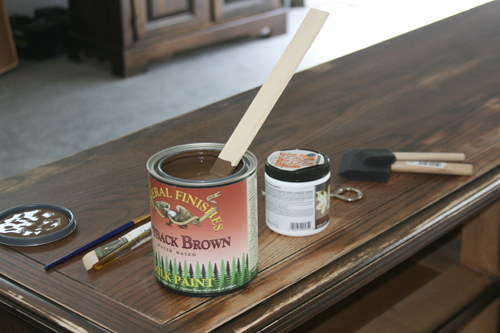 I then applied a thin coat of paint with a foam brush (this helps to minimize brush strokes and get a more even layer) I let this dry about 5-6 hours, then I used my #220 grit sand paper to lightly sand again.  I made sure to look back at my distressing map to sand those areas extra well.  Wiped it down again and painted again.  Repeating these steps until the grain of the wood was no longer visible.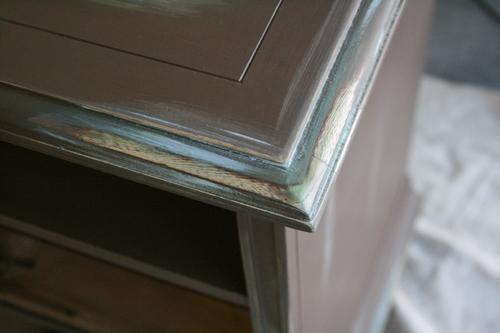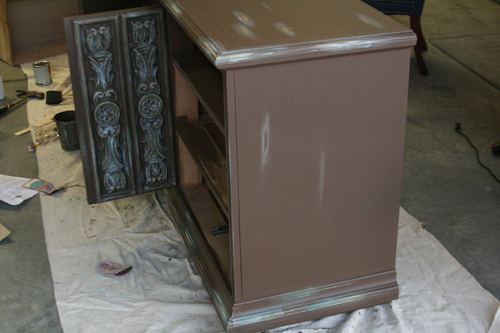 After the brown paint was done being applied I used a #150 grit sand paper for extra distressing.  I wiped it down and added in my pops of baby blue, green, and teal.  I used the foam brush and an art paint brush to cover the small areas.  I sanded down the distressed areas onces more with my #220 and #150 sand paper.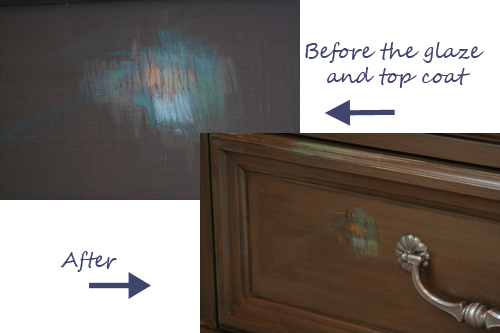 I then added a dark brown glaze over the top of the whole piece. I let this dry for 2 days.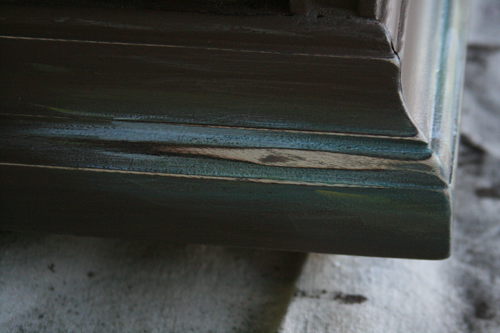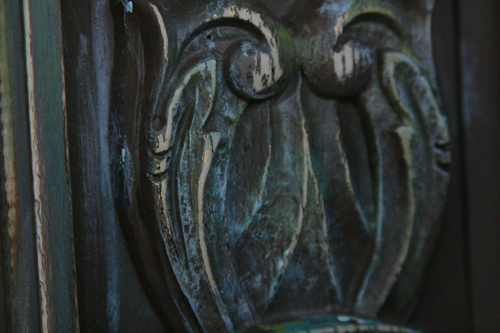 Finally I added a top coat. I very lightly sanded/buffed the piece with #600 grit sand paper. Wiped it again.  Then following the directions on my top coat can, began to apply it with a foam brush.  I let it dry a day, then sanded, wiped, brushed on the top coat again.  I did this three times.  Then I was done!  This took about a month for me from start to finish.  I was more work than I thought, but it turned out great.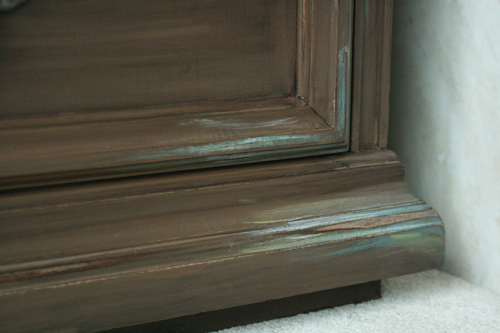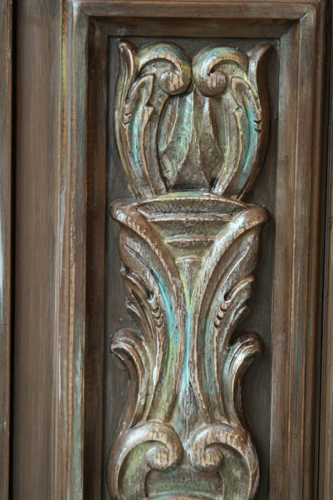 More  Tips!
Remember to stir the top coat.  Do not shake it or that will create bubbles.
Use an actually glaze not a stain to go over your piece for the antiqued look.  Stain will wipe off as you add your top coat.  Very frustrating.  Don't listen to anyone who tells you to use a stain over a layer of paint.  It doesn't stay on.
Foam brushes work great, buy them from Micheal's.  They are better quality there than Home Depot.
Flow-trol also is great for smoothing out paint brush lines.  Just add it to your paint can.
I took out the top two drawers to store our TV components and I spray painted the handles.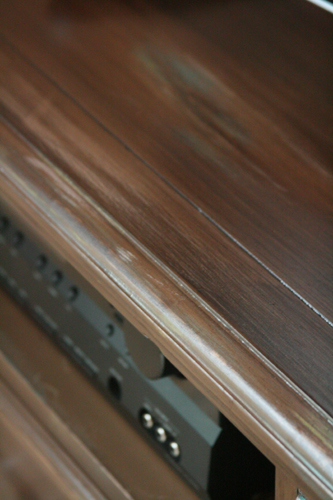 I hope these tips help you with your next project!
Done piece!