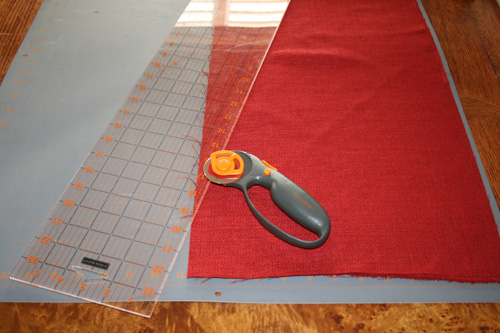 Napkins for Thanksgiving or Christmas
You will need a scissors or rotary cutter, sewing machine, thread, fabric that frays easy.
Cut fabric into a 16×16 inch square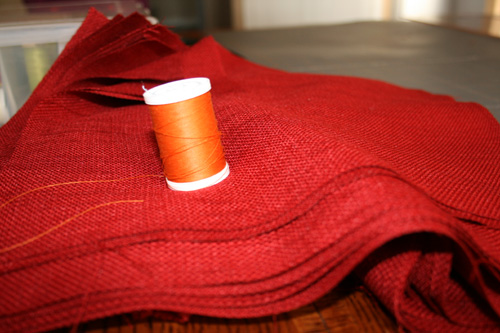 Sew in 1/2 inch along edge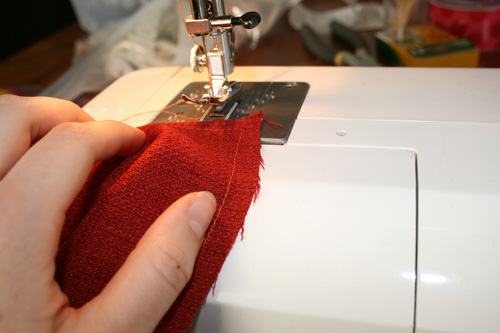 Fray by hand, or stick in washing machine and dryer- speeds up the process
And your done!
I don't have a finished cute picture…dang!  But, you can take one for me after you finish yours 😉
Make Napkins with Your Bad Self!- They are so expensive, making 20 cost me 2 dollars!  Yeah baby!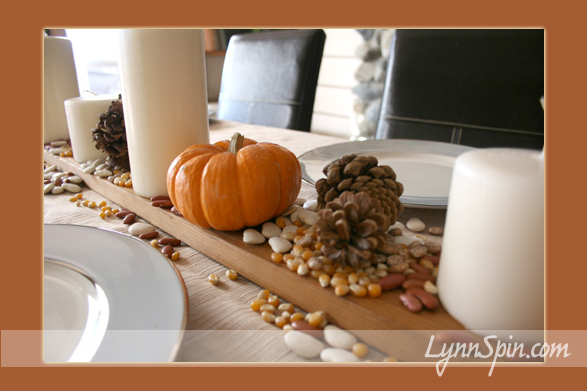 Thanksgiving can be lots of fun and lots of stress.  Here is my easy and classy way to decorate your table.
I bought a bag of  dried corn, white beans, pinto beans, and pine cones.  Used a few small orange pumpkins and different sized white candles.  I sent them down along a  beat-up piece of wood in the middle of the tables.
I wish I had taken a picture with the cups, silverware, and napkins- all decked out.  But, I got too busy cooking ;).   Here is the basic idea.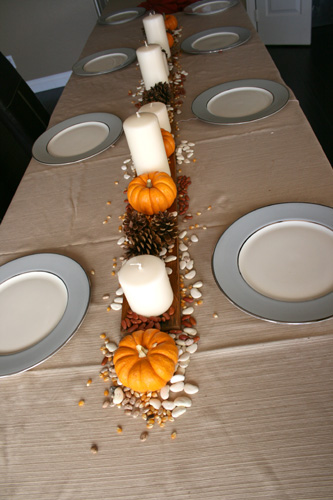 Yes,  I should have ironed that table cloth, but I don't iron hahaha…ahh goodtimes