I just made this recipe up last week, and mm mm… they are good.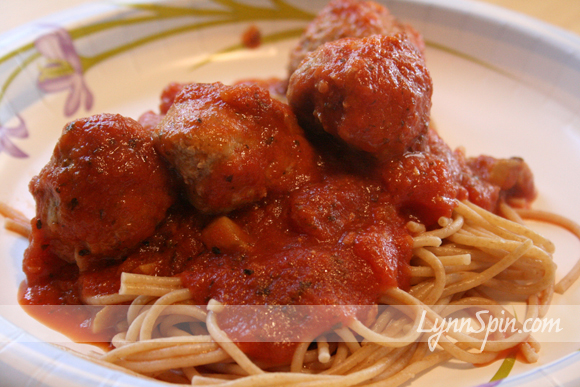 Lynn's Yummy Meatballs
2 lbs ground turkey or hamburger meat
1 cup panko bread crumbs
3 eggs
1/4 teaspoon dried parsley
1 teaspoon Italian seasoning
3 Tablespoons Ketchup
4 Tablespoons Worcestershire sauce
1/2 cup Asiago cheese (Romano or Parmesan would work too)
1/4 cup minced onions
1/2 minced mushrooms
4 garlic cloves minced
Dash of salt and pepper
Chop up ingredients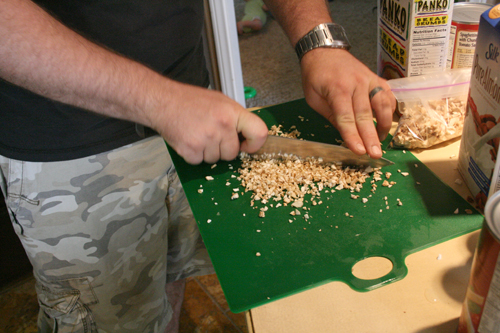 Mix all together in a bowl, mush it with your hands until it sets up a bit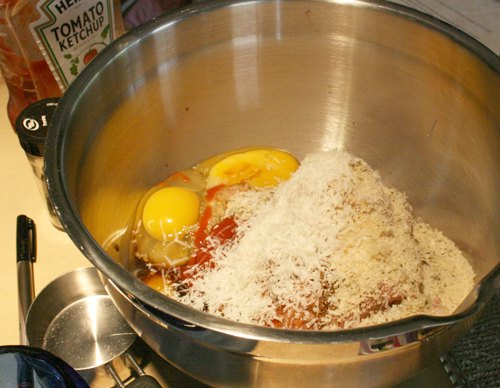 Roll into balls about the size of golf balls.  Add about 2 Tablespoons of olive oil in a pan, put meat balls in pan, then turn on the heat.
Turn balls until cooked all the way through, til they reach 165 internal temperature.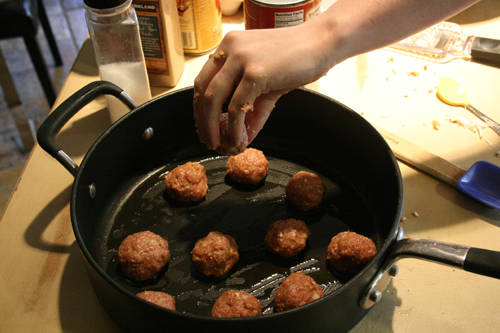 Eat them up!
You could also make a meat loaf out of this recipe and just add a sauce to go over the top.  My favorite is the  sauce from a cookbook called, "Favorites, Ivory Family Cookbook" Love that cookbook.  The only place you can get the book is Utah's Make a Wish foundation. Good Cause and Good Food, makes me happy

I was blog surfing one day and came across these super cute Tooth Fairy Teeth!  So stink'n cute!  I have been wanting to make one, but haven't had a reason (since my kids just barely got their teeth) :).  But, a few days ago a friend sent me a hilarious e-mail about how she is getting a little tired of reaching under the pillow for teeth; and how one of her kids never even tells her there's a tooth under his pillow till the next morning when he come out of his room sulking because the tooth fairy forgot him.  Ha.  A light bulb went on in my head and I thought finally an excuse to make one of the awesome teeth!  (And I really love surprising people with gifts…it's my favorite

)  These teeth are sweet because you hang them on the door knob,   slide the tooth in the mouth and then put the $ in the mouth.  No more searching under the pillow of a sleeping child!  A great idea.  One that I  must give props for.
To Larissa over at mmmcrafts, Great idea!
She has the pattern and a tutorial on her blog.
Here's how mine turned out. (Sorry my pictures are so bad)  For more/better pictures and pattern
check out www.mmmcrafts.com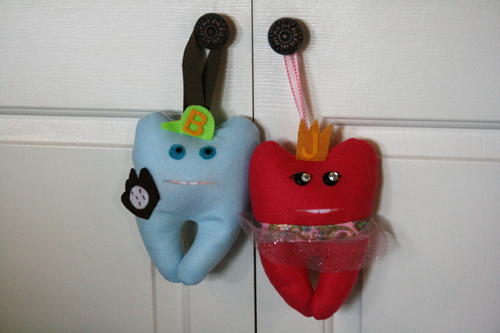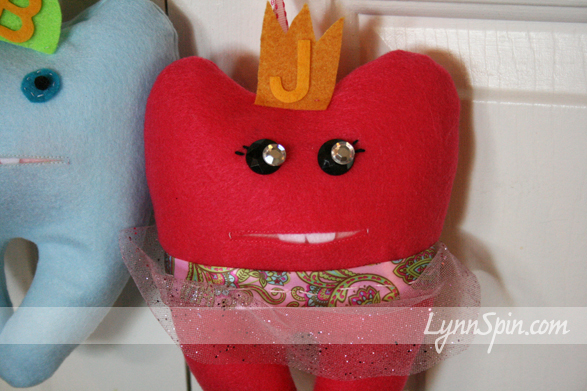 My 6 foot 3 inch tall hubby can't see out our kitchen window while doing the dishes "Because the curtains are too low!"  To solve this horrible problem I have created, he takes the entire curtain and curtain rod off the hooks and sets it somewhere in our kitchen.  Not too much of a big deal as he can easily reach it and put it back up when he is done.  For some reason though, it annoys the heck out of me!  Love you Dev.  It's ok, because I know those curtains annoy him too :).  I am after all the one who put them up and at 5'6″,  I was not thinking of Dev's vantage point.   But, being the super nice and handy wife that I am, I decided (after 5 years) to fix it .
I think your supposed to hang your curtains as high the ceiling anyway to make your windows look bigger…or something like that.  Anywhooo, they do look much better now and some how the room looks a tiny bit bigger. Tell me what you think here's the picture.
(Above sink window not a pictured due to large amount of dishes usually in sink).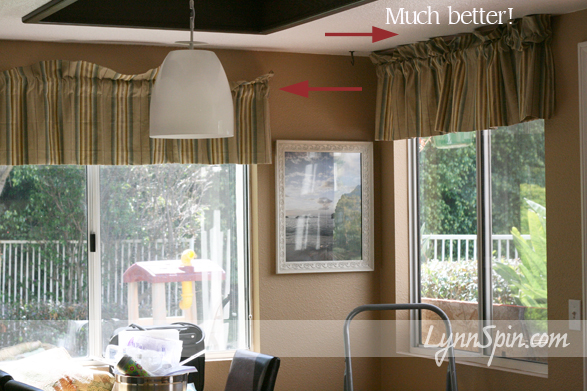 Tools I used.  Love this small drill.  Every girl should have one.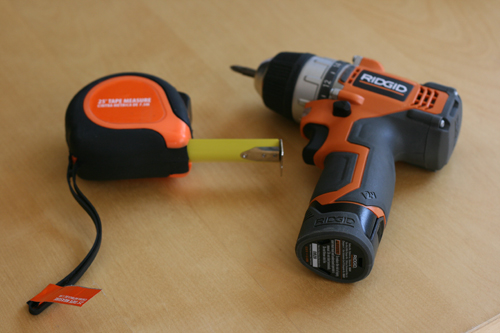 Get handy around the house with your power drilling self!  Yaoowwzahh!
….Or should I say hear me ROAR!  (while I flex my arm muscle)  haha