Try this fun, super easy, kid friendly craft for Family Night!  Every Sunday or Monday night(depending on the craziness of the week) we have what Charlie calls "Family Time!"  We wanted to start talking about Easter on Family time/night with my two year old so that when Easter comes in a few weeks she might know a little better what it is about.  We sang a children's song "I Feel My Savior's Love", said a prayer, had a lesson about Jesus, then decided to get crafty with the whole family.  I bought these baskets at Party City for 2.99 each and the foam stickers at Joann fabric's for 1-2 dollars per package.  It was simple, but we all had fun being creative and having some family time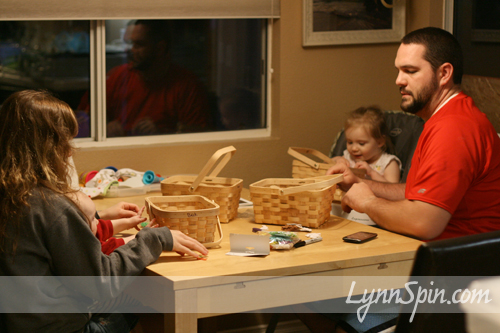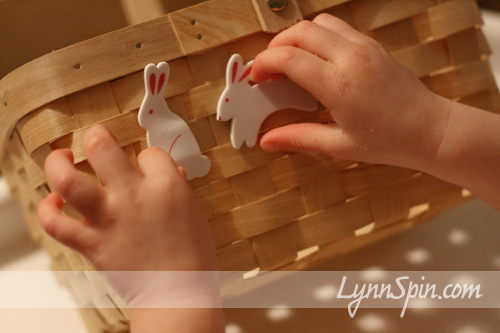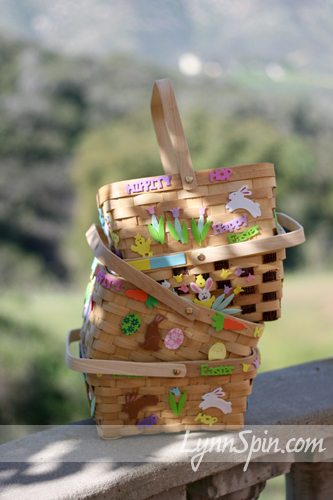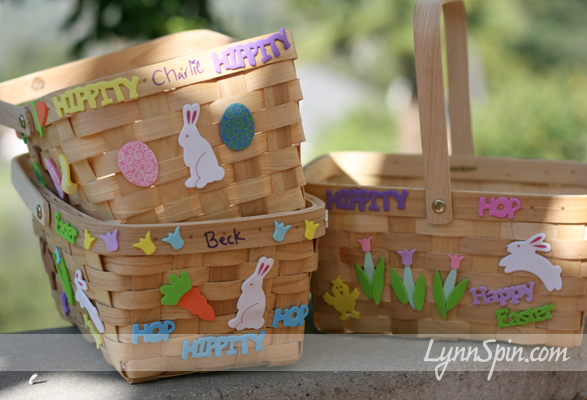 Get Crafty with the Whole Fam-a-lama!!!
I like to take pictures A LOT!  I am definitely not a "photographer",  there's a lot I don't know yet about photography.  I like to think of myself as a picture taker

"Lynn the Picture Taker"
These are some pictures of my best friend's new baby.  I asked her if I could take these, just for fun and for practice.  She was nice to let me practice with her family, who is gorgeous by the way!
Thank you C Family!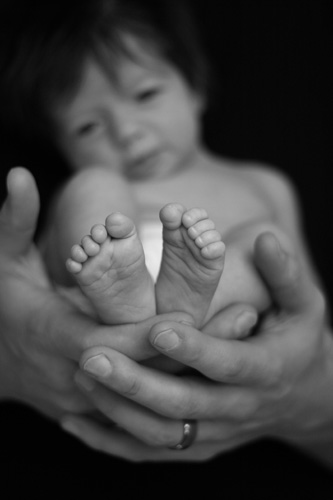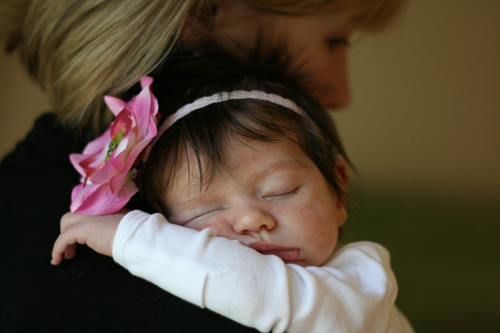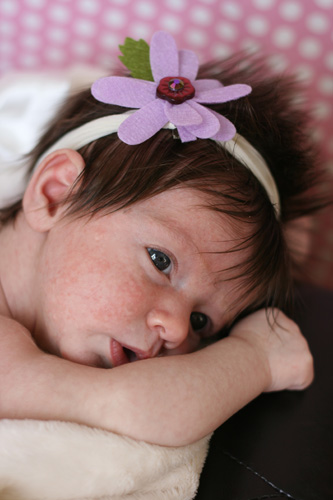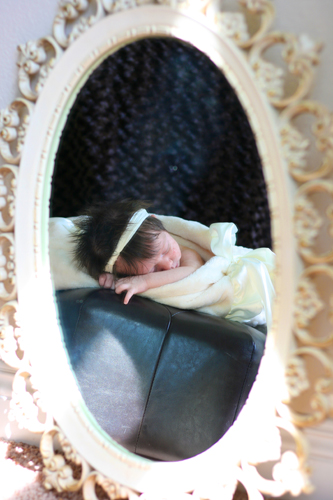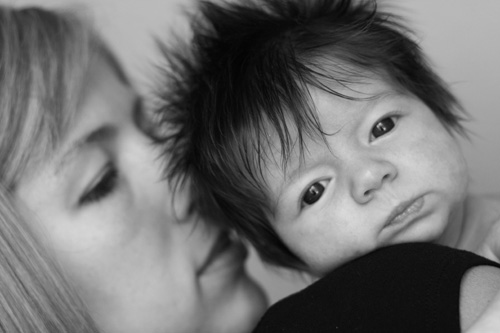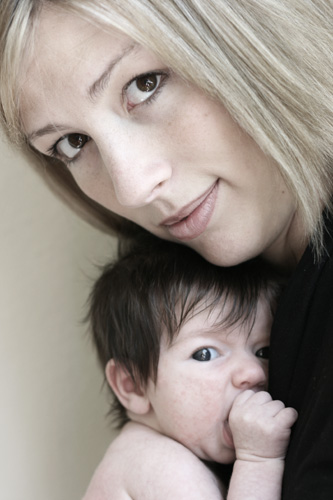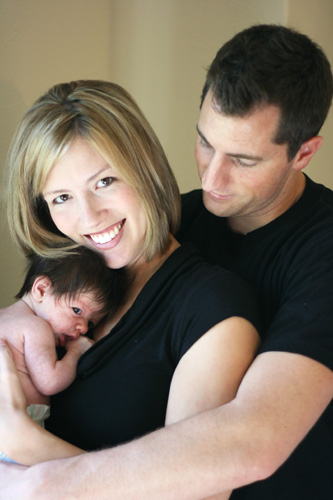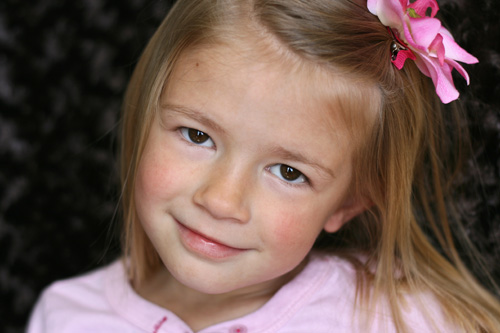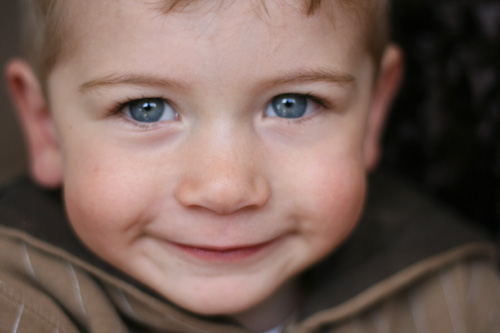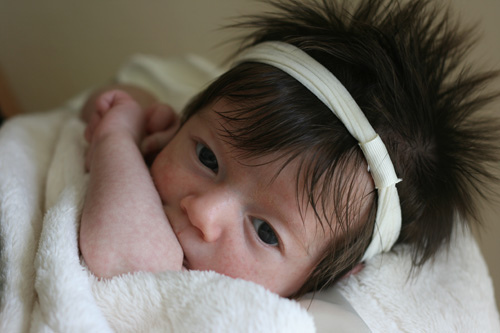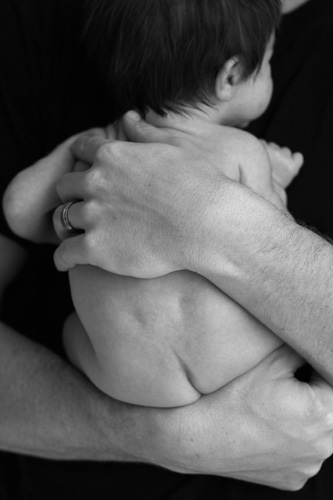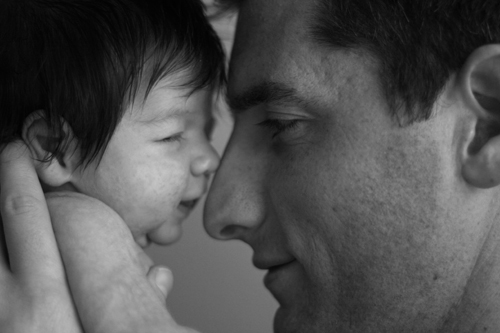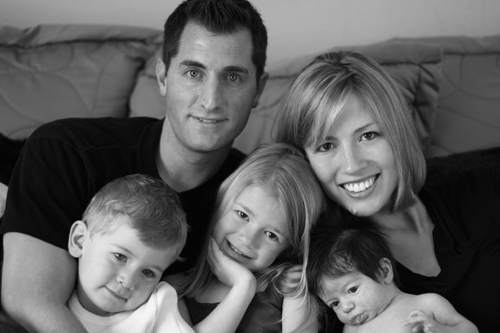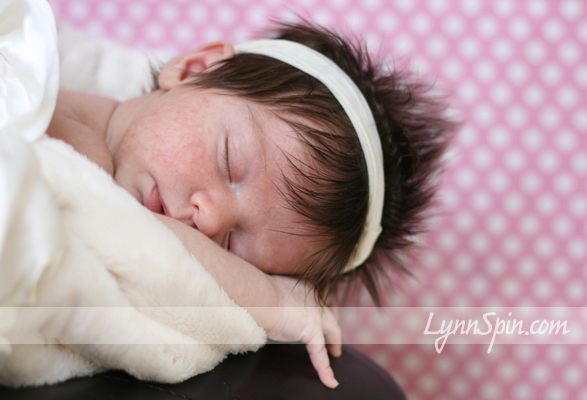 Oh sweet yummy curry, GET IN MY BELLY!  My sister-in-law found this recipe for Massaman Curry on AllRecipes .com and we all loved it.   My husband and I make it probably once every other week.  It's super easy and not a spicy curry at all (I don't like spicy food).  You will probably need to go to an Asian market for a few of the ingredients (if you live in San Diego I can tell you where a good one is).  We add two chopped carrots to the curry and when it's done we put it over brown or white rice.  Usually we have enough left over for lunch the next day.  
Here it is!
Ingredients
2 tablespoons vegetable oil
3 tablespoons curry paste
1 (3/4 inch thick) slice ginger, minced
1 1/4 pounds skinless, boneless chicken breast meat – cubed
3 tablespoons brown sugar
3 tablespoons fish sauce
3 tablespoons tamarind paste
1/3 cup peanut butter
3 cups peeled, cubed potatoes
1 (13.5 ounce) can coconut milk
3 tablespoons fresh lime juice
Directions
Heat vegetable oil in a large saucepan over medium heat. Stir in curry paste and minced ginger; cook and stir for 2 minutes. Stir in the cubed chicken, and cook until the pieces turn white on the outside, about 3 minutes.
Stir in brown sugar, fish sauce, tamarind paste, peanut butter, potatoes, and coconut milk. Bring to a boil, then reduce heat to medium-low, cover, and simmer until the potatoes are tender and the chicken pieces are no longer pink in the center, about 20 minutes. Add the lime juice and cook for an additional 5 minutes before serving.
Thanks AllRecipes.com you always make my tummy happy

Let me know what you thought of this recipe!