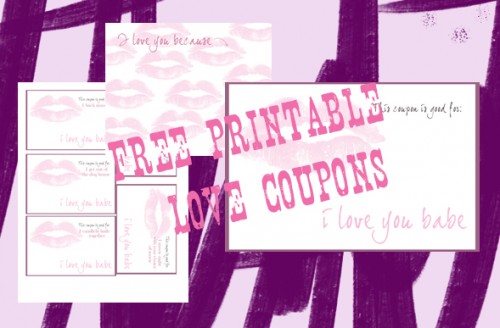 Need some help with Valentine's Day?!  I sure do!  Well, here are some free printable coupons for your man.
Print them at home on card stock.  SUPER CUTE AND EASY!
I hope they are helpful!!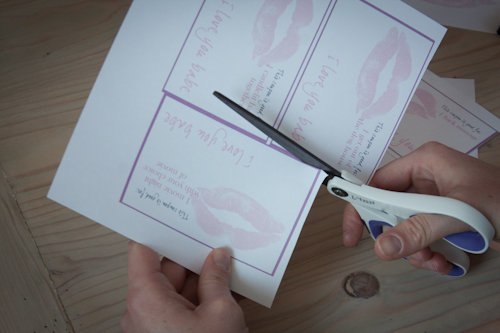 Write the man a love note and give him some cute coupons.  Make sure he remembers to redeem them.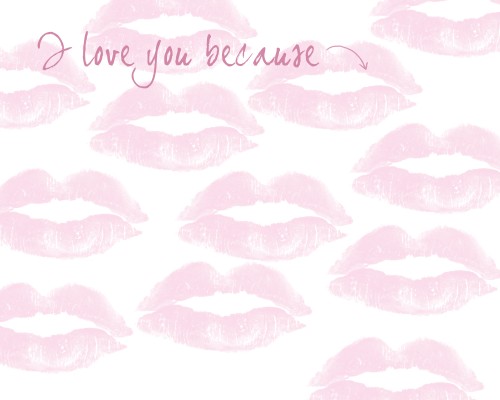 You could even stick this print in a frame and write a different reason each day.  That'd be fun

Love letter  paper- Click HERE to download and print.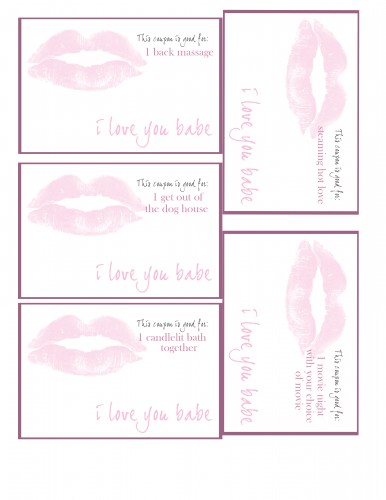 Coupons with ideas already on them.  Click HERE to download and print.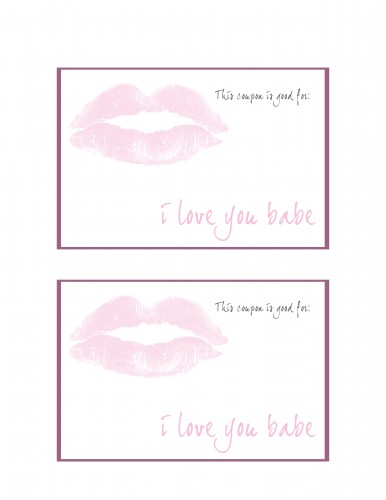 Coupons- fill in your own idea.  Click HERE to download and print.
Get all romanitcal with your bad self!

A little while ago I found some awesome free photoshop brushes at www.creaturecomfortsblog.com.  I have been wanting to make something fun for my house.  I used her arrows brushes, lip brushes, and her ink brushes.  They can be found HERE, HERE, and HERE!  Check out Creature Comforts blog, it is packed with fun stuff.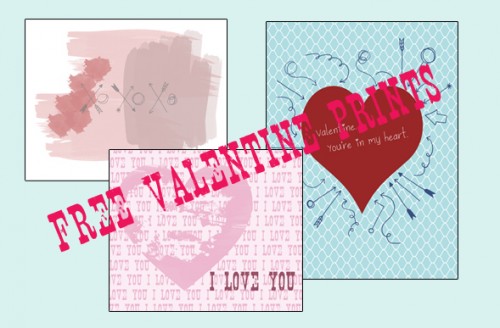 These are some fun Valentine's Day prints I made for my house.  And I love to share, so please help your self!

These are all 8×10 images.
*These are for personal use only*  Do not distributed or sell.  If you would like to share them, please link to the post and don't host the file yourself.  Thanks!!*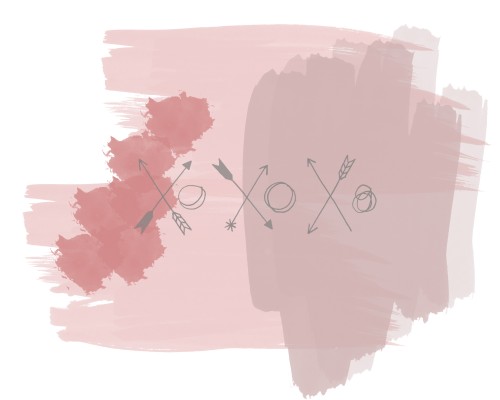 Download HERE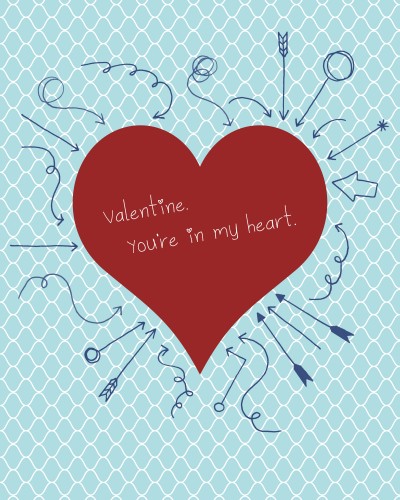 Download HERE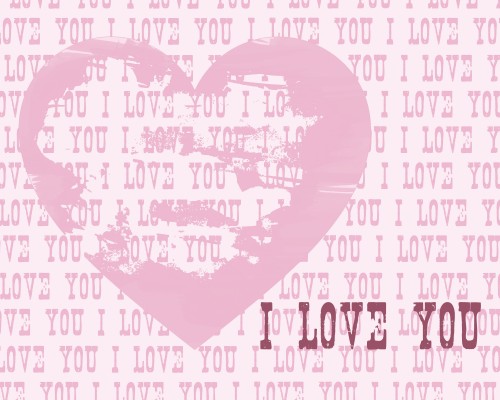 Download HERE
If you print these at Costco make sure to click "Do Not Auto Correct" before submitting your order.  It could mess up the colors in the print.

Since Valentine's Day is coming up I thought I would share a sneak peak of some prints I am going to be selling!
And I am going to let you download and print them for FREEEeeee!!! (for a limited time)
Last summer a friend and I got to go into an old house and wood mill that were two days away from being torn down.   We found lots and lots of fun treasures.  But, one especially great find where these rubber letters.  I think they were used for stamping wood.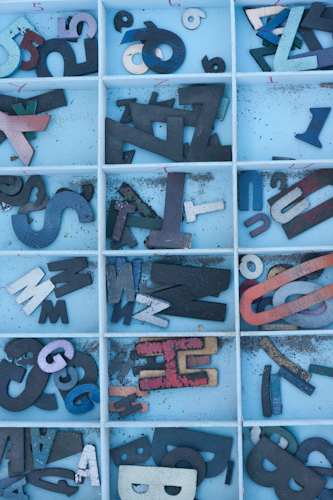 They were in a desk that was full of them.  All different sizes and shapes.  We grabbed them all!  I arranged them on the back of a wood box we also found and took these pictures.  I hope you enjoy them!  I have more, but I will save those for later.  I am just putting up the ones that have the word "LOVE".  

*These are for personal use only*  Do not distributed or sell.  If you would like to share them, please link to the post and don't host the file yourself.  Thanks!!*
8×10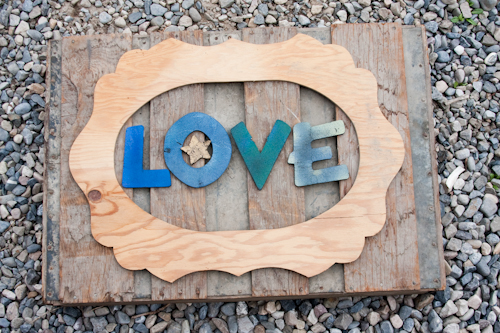 download HERE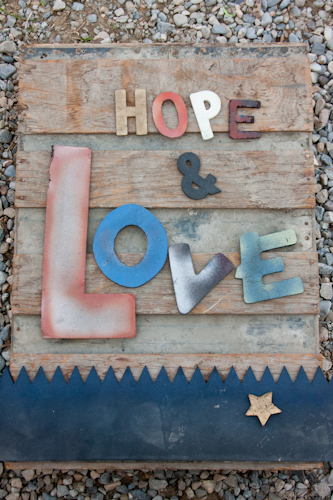 download HERE
8×10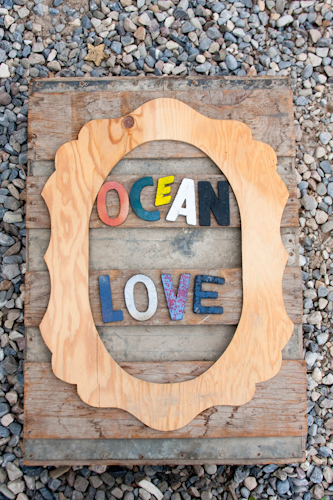 download HERE
If you print these at Costco make sure to click "Do Not Auto Correct" before submitting your order.  It could mess up the colors in the print.
I hope you have a wonderful Valentine's Day!
Leave me a comment and you could win of these printed on metallic paper!!!

Love- Lynn

Come and get 'em while they are FREE!!  I won't have these free for too long, so download them quick!
I designed these with the help of my amazing husband.  One of my favorite friend wanted to put some fun prints in her little boys room.  She is building a new house AND I LOVE to help my buddies make their house feel like home! I know how important it is to make a space feel like it's yours.  And, I love the fact that her little boy knows all the scientific names for dinosaurs.  Like, he's pretty much a dinosaur name saying prodigy at age 3!  I can't even say these names that roll off his tongue with little effort.  I HAD to make this rad kid some dino art for his room! HE LOVES DINOSAURS!
So, you will benefit from his love of dino's today.  Here are the sweet prints I made for him.
These are all 11×14 prints with the exception of the full bodied dino, that one is 16×20. You might be able to print these smaller on Costco.com or something, but they might ask you to crop them, FYI.  But, print them big! Print Big OR GO HOME! LOL!
ALSO! When printing any of my prints, to get the BEST quality- Please upload them full resolution and if printing at Costco make sure to click "DO NOT Auto Correct image"  It could mess up the colors of your print.
The links below each picture will take you to Box.net where you can download these to your home computer for free and without hassle.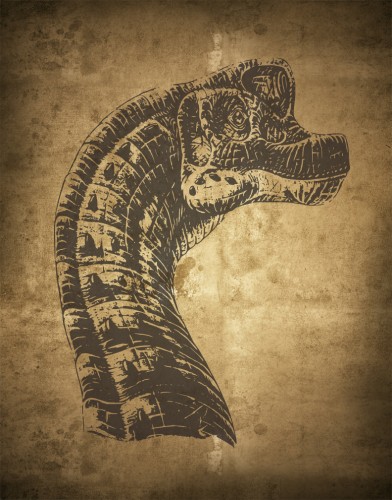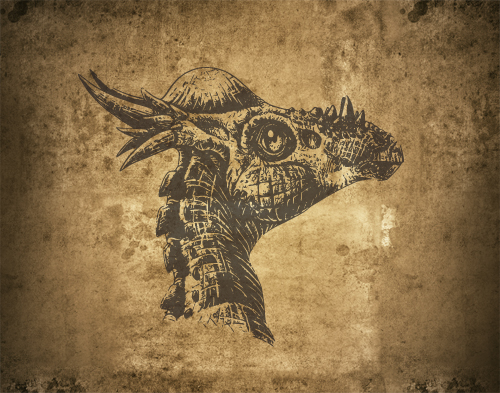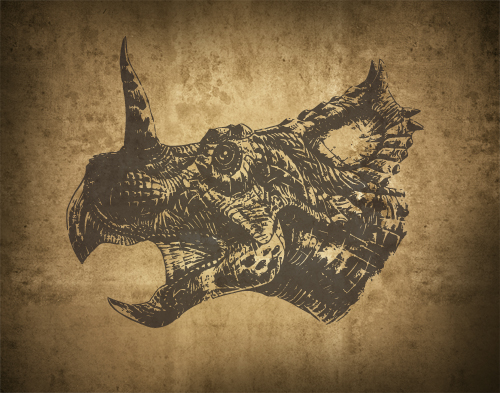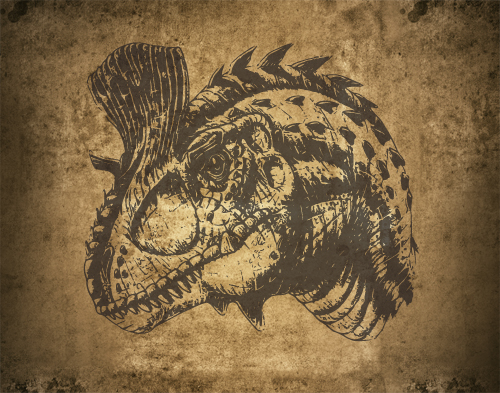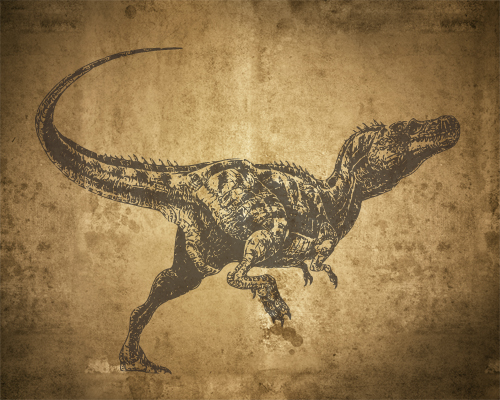 Have fun with these!  I hope your little man (if your printing them for him) loves them!

Gray and Yellow are super popular lately.  They are everywhere from baby rooms, living rooms, teen rooms, and weddings.
Everybody is loving the yellow and gray!
As seen in these beautiful room pictures I found on Pinterest …. of course. 😉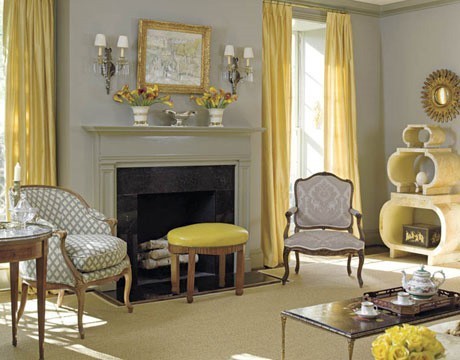 Picture from Google images.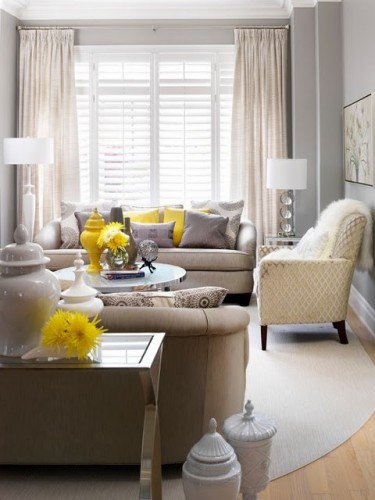 Picture from My Revelment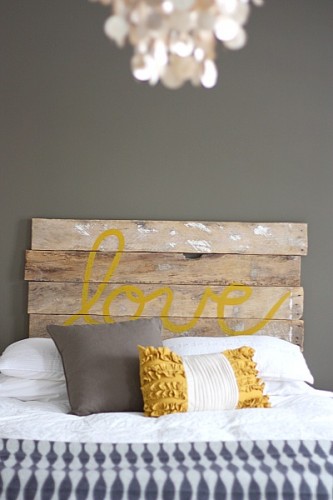 From Tis So Sweet Blog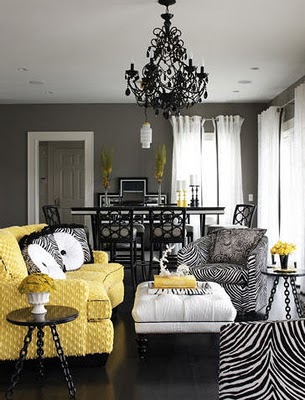 From Desire to Inspire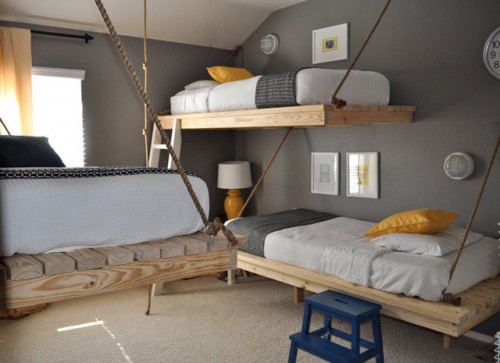 From Apartment Therapy
Two of my good friends are redoing rooms in their homes with this gray and yellow theme.  I always LOVE to help a friend decorate and asked if I could create some prints for them.
One friend is redoing her daughters room who is a teenager.  These are prints she wanted and a few variations for you to choose from too.
PLEASE NOTE:  The links to print these will take you to BOX.NET where you can download each image to your computer then print on your own.  I recommend printing at Costco, cuz it's easy.  But please make sure you upload in "full resolution" and click "DO NOT AUTO CORRECT"
These are all 8×10's
Have fun!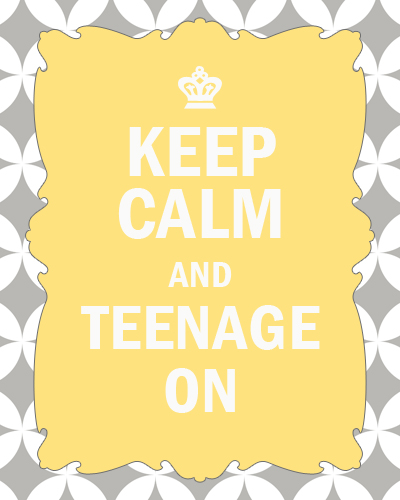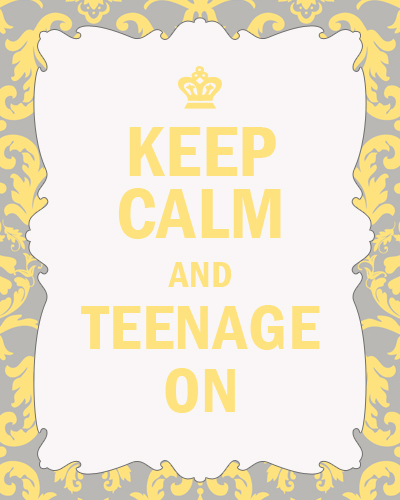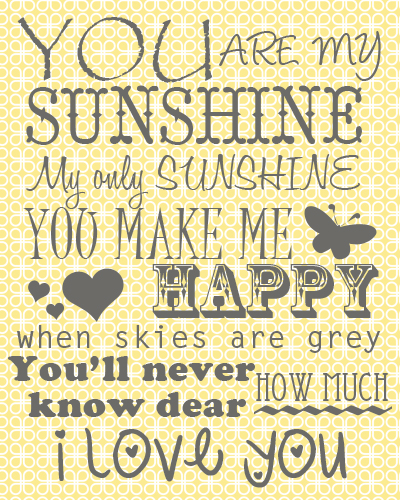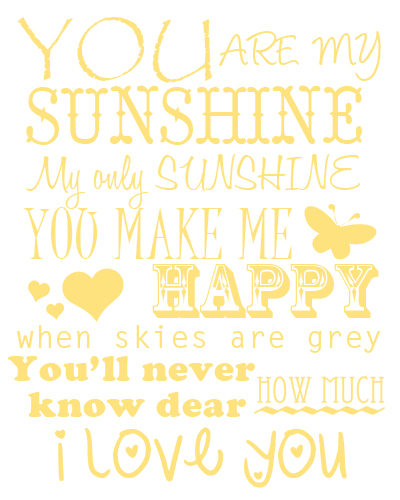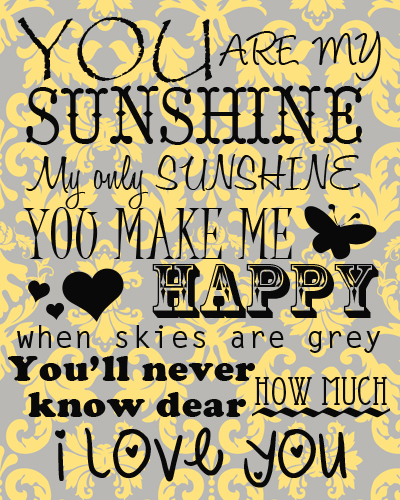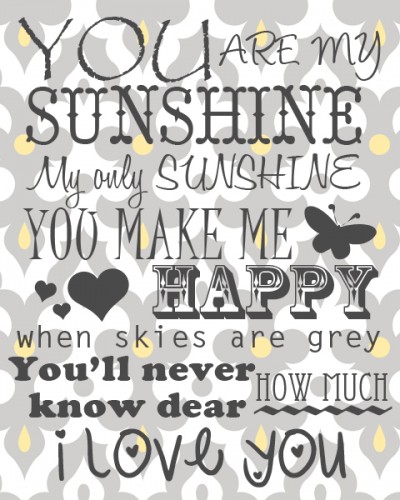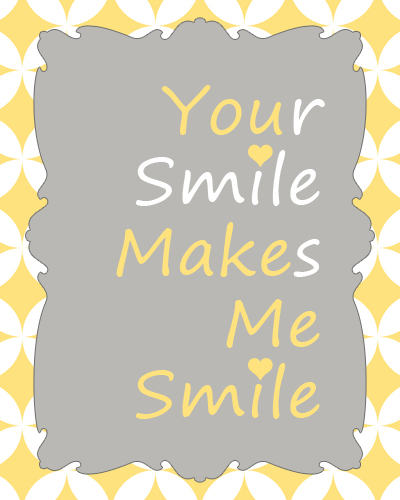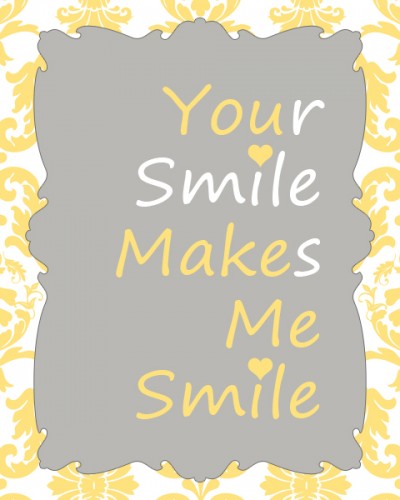 My other friend asked if I would make some airplane prints for her soon-to-be little boys nursery.  Since I can't be at her shower I was more than happy to do it.

These are all 10×8's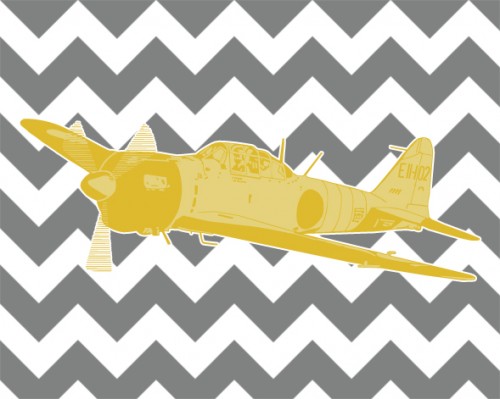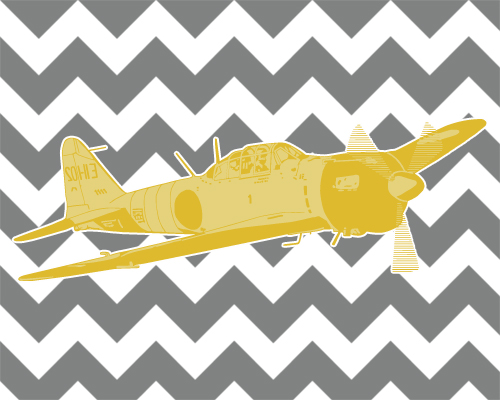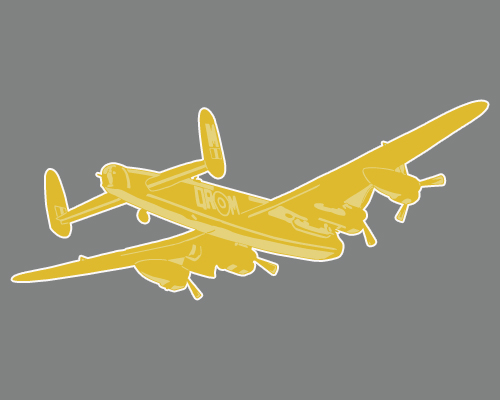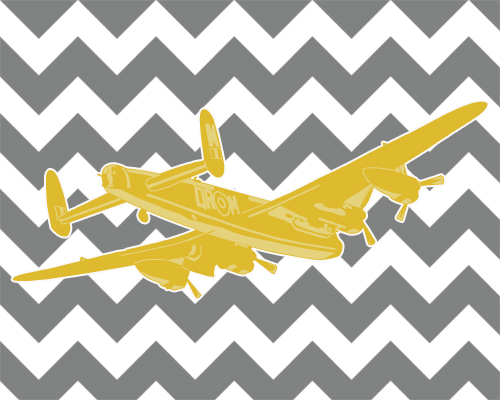 Note! I am not sure why the colors are showing up different on this one.  It should print fine.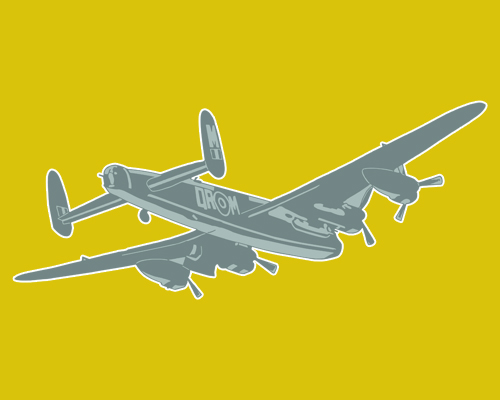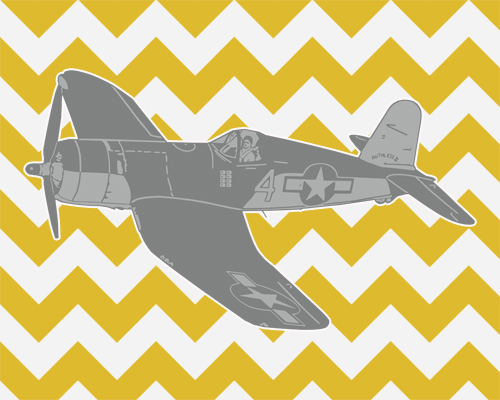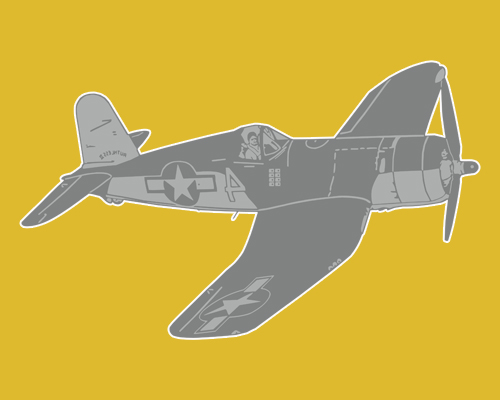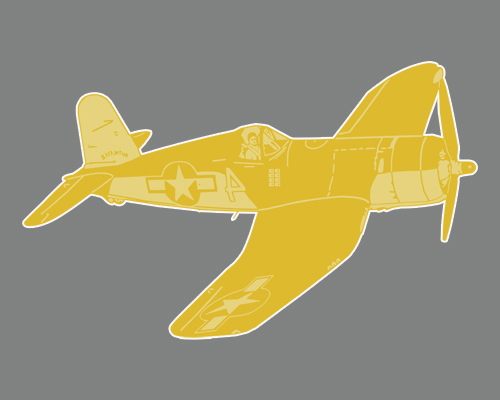 Have fun decorating!

I have been thinking about these for a while.   And I hope they can bring your house some Christmas cheer

I have had so much fun crafting with you this year and sharing ideas.  I hope you have a GREAT Christmas!!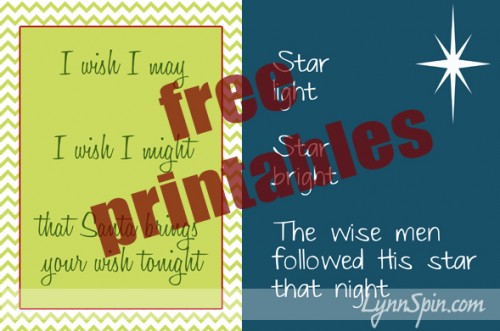 You can download these by clicking on the links above each picture.  This will take you to BOX.net where you can safely download the larger image straight to your computer.
These are  all 8 x 10's.  I suggest printing at Costco.  But, remember to click "Do Not Auto Correct" before check out.  

Copyright- Lindsay Muir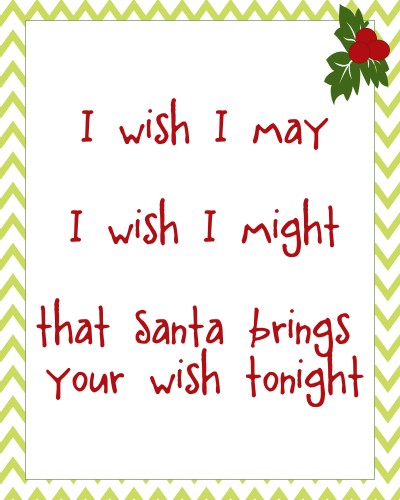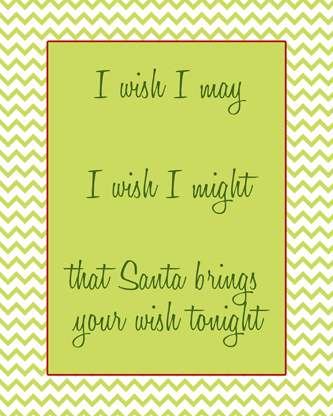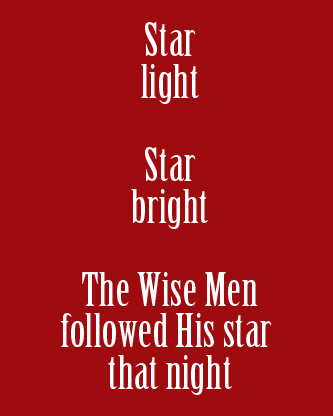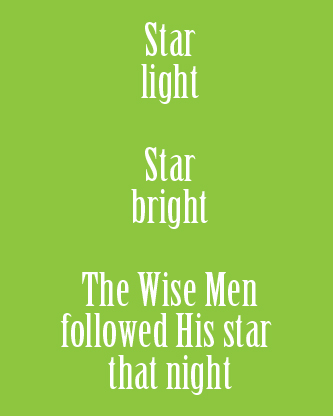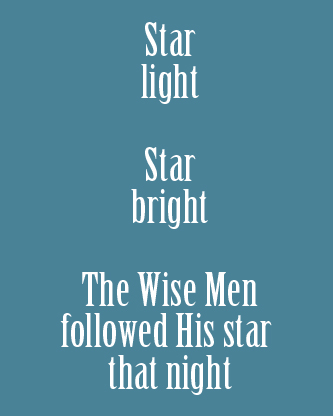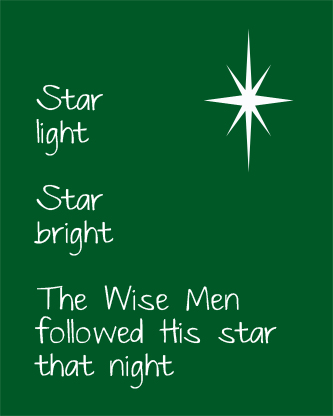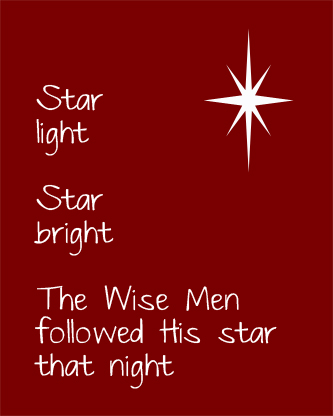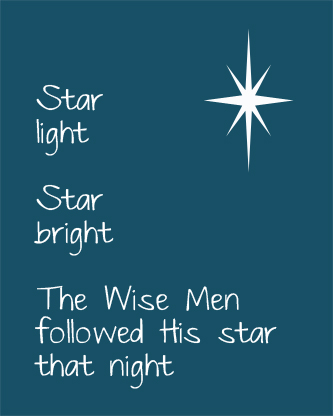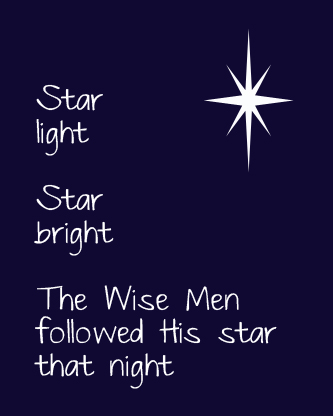 This tree one is 11 x 14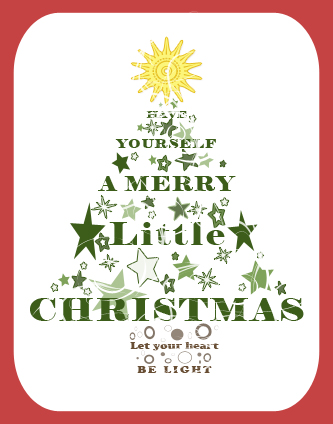 Much Love!
-Lynn

If you re-post this please give Lynn Spin a shout out and post my button on your blog somewhere.  Thanks!

Today I was thinking about what to post.  I have some really awesome posts coming up, but they are all in the works.  I don't have any tutorials ready for you today.  Just one little thought.
Art is everywhere.
I was looking through all my pictures today trying to find a picture of my yummy Sausage Tortellini Soup and instead came across my pictures from Israel.  I haven't gone through them or even shown them to my husband yet.  I got busy with our move, then just busy with life, and I kinda forgot about them.  I could not find any pics of my soup to share with you today, so here are some of my pictures to share.  Not only are there art galleries all over Israel, espcially in Jaffa where we stayed.  But, there is art in the fences, on the building, on the sides of buildings.  It is beautiful there.  I would love to go back someday.  I loved the people I met, I loved the Mediterranean Sea, and the sunsets.  I loved the food

There are a few pictures I could not find that I wanted to share, but here ya go.  A few pictures from my trip to Israel.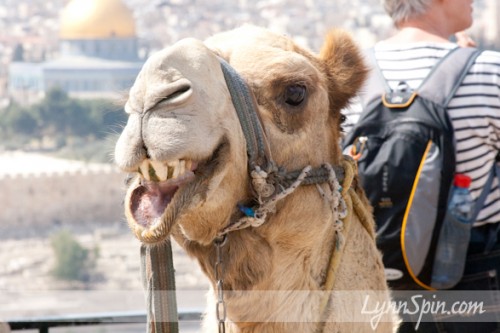 My sister road this guy.  He's handsome alright.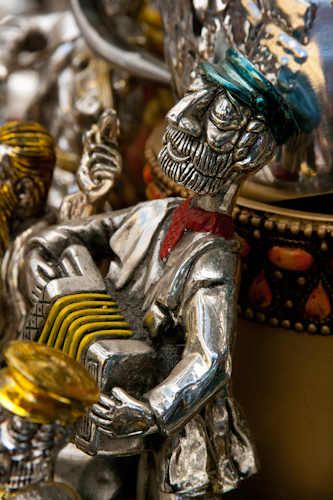 I can imagine this little guy was singing, "If I were a rich man…" lol sing it brother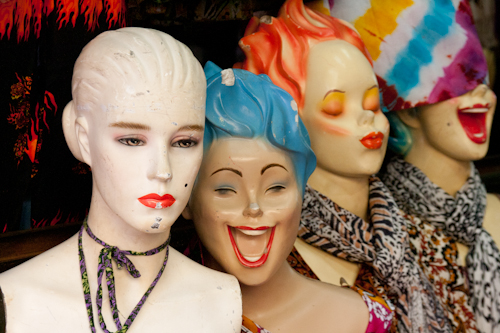 There markets there are awesome and lots of fun.  I especially love the lines people you to try and get you in there store.  "Oops..you missed me."  Said the old man with a  smirk and a wink.  Or the man that yelled to us that we dropped something, only them to be told…wait for it…"My heart!"  lol!  My sister and I laughed all the way down the street, totally caught us off guard.  Good one.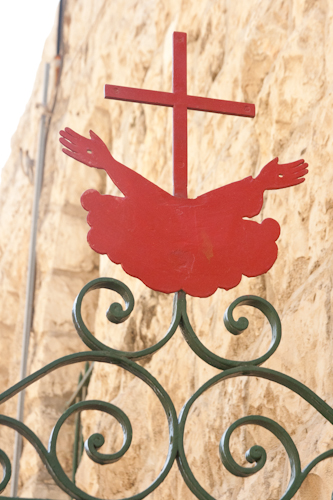 a fence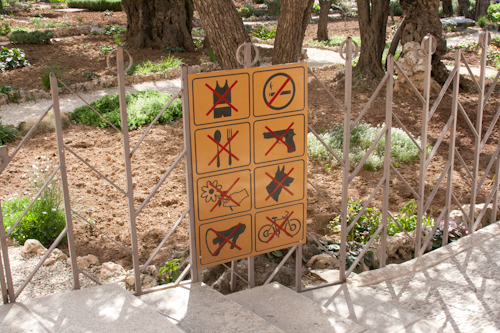 Pretty much just walk and no funny business.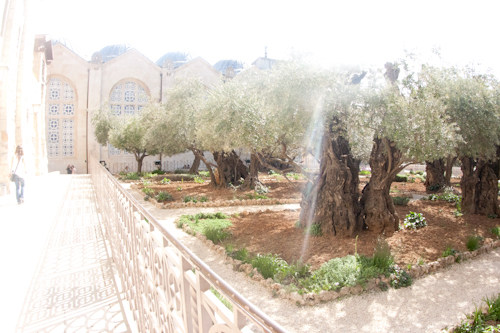 Garden of Gethsemane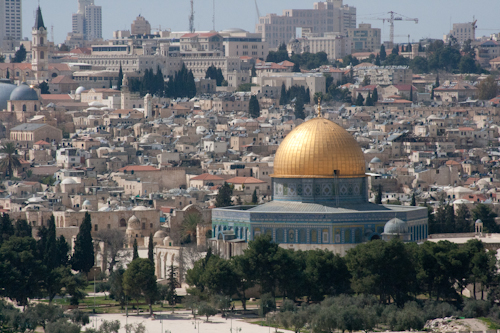 Dome of the Rock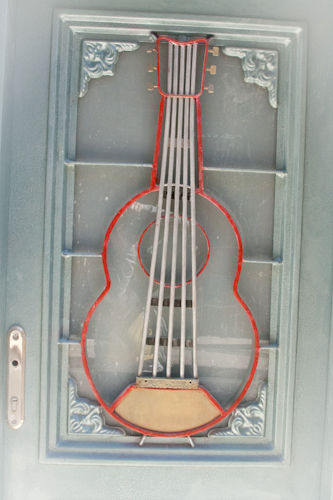 A window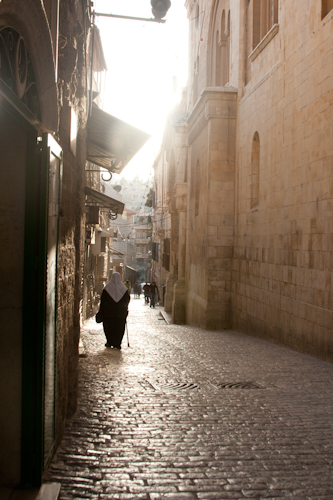 Jersualem
I am excited for the next time I get to travel and see more of the beauty that is in the world.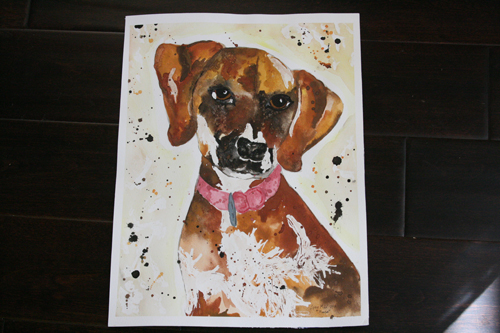 This is Moose, my friends dog.  One day my friend asked if I could paint her a picture of her dog like a painting she had seen at The Pioneer Woman's blog.   I haven't painted for a long time, but I love watercolors.  The painting she liked was a watercolor so I thought I could take a stab at it.  I haven't painted for two years.  I remember the last time I tried; I strapped my 3 month old (at the time) in the baby bjorn to my chest and attempted to paint.  A few drool drops later and I had to stop.  I was in heaven yesterday painting this, it felt so good to be painting again.  I am glad my friend gave me the challenge to put paint on paper again.
But, enough about that.  Here are a few tips to help you with your watercolors.
Use the white of the paper-not white paint.  It looks so much better.  To help with this some times, I use something called "art masking fluid".  It is kind of like rubber cement, you can peel it off the paper after you are done painting.  It seals the paper so that paint doesn't get in places you need to stay white.
Here my other tip-  Look at artists paintings that you like to get ideas and try different techniques.  Don't be scared!  Just keep painting.  And paint the same thing twice if you have too, I do all the time.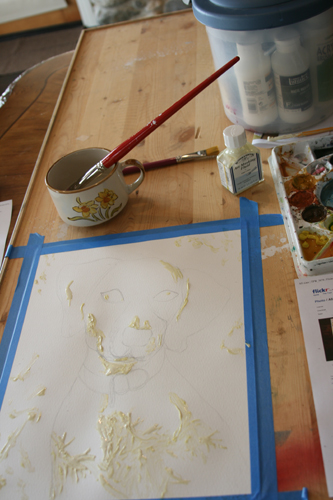 You can see here how I used it.  I sketched out the dog just a little, the put the masking fluid on where the fur is white and in the eyes.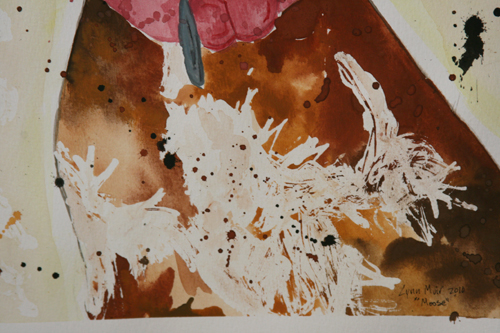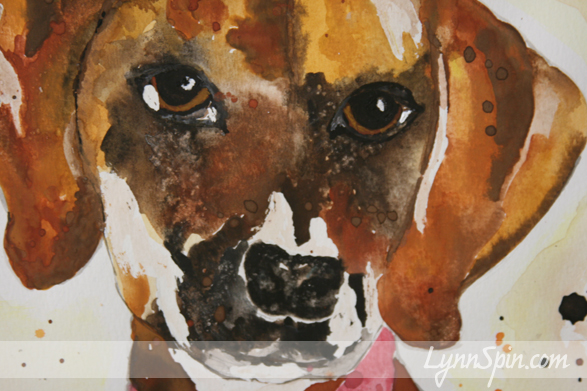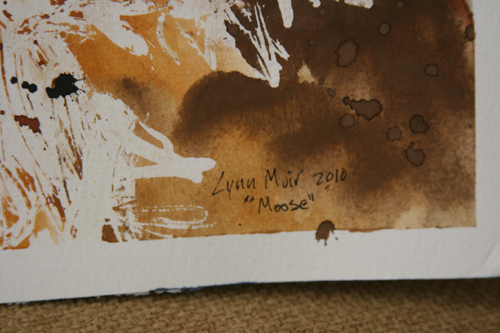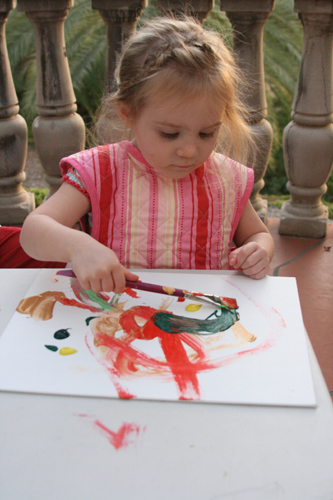 Charlie who once drooled on my painting is now becoming quite the little artist too.  Maybe the drool was the start of it 😉
Get Crafty with Your Bad Self!
I totally scored with this one.  Made my mother-in-law cry… yup this was gooood 

My mother-in-law sings "You are my sunshine" to all the grand kids, all the time.  Especially the ones that live far away, she sings it over the phone.  Its a special thing for them and her.  So I thought it would be fun to use our hands and make a birthday surprise for her.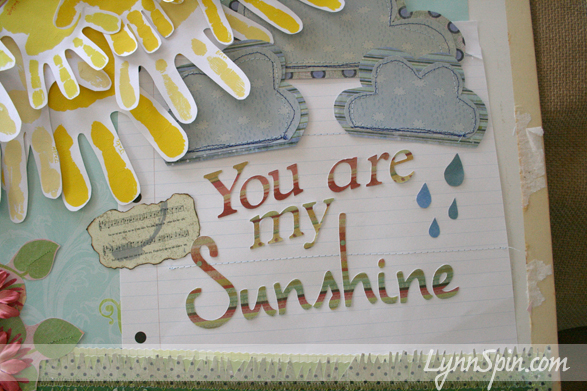 I know all you scrapbookers out there will love this.  It's like a giant scrapbook page without pictures.  I saw an idea to do a scrapbook page with "you are my sunshine" as the theme in ScrapBooks Etc magazine a few years ago.  But, could not find it when I made this… I searched so hard but was bummed that they have taken it off their website and I can't find the July 2008 issue either!  I just had to go with the memory of it- my photographic memory coming in handy.  I also found an awesome layout in my search for the picture that originally inspired me, but (say this next sentence fast and annoyed) someone messed with my computer before I could bookmark it and I can't find that either to give the lady some props!…so poo…  But!  good news I figured something out using my creativity and supplies I had in my craft closet.  (I used only what I had already-such a good feeling)
This is what I used:
Scrapbook paper- lots
buttons and gems
paper flowers
sewing machine and thread
hot glue
card board- for backing
Tombo adhesive- I LOVE
Cricut machine, Plantin SchoolBook cartridge, Opposites Attract cartridge
Different shades of yellow acrylic crafters paint and card stock for hand prints
How I did it:
My sister-in-laws sent me their families hand prints.  I cut them out and started arranging them on a curve.  I then arranged papers for the sun, glued them together and sewed them for an extra touch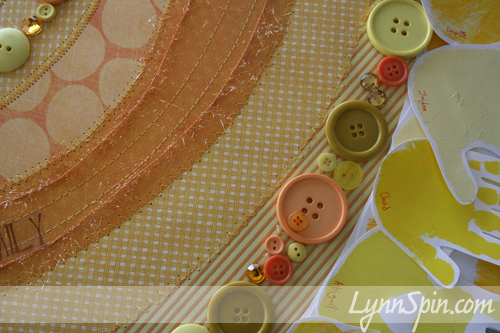 After sewing it I emblessed with buttons, gems, thread, and a sticker that says "family"
I wrote all the names on the hands, because I thought the kids would enjoy seeing which hand is theirs when they get bigger.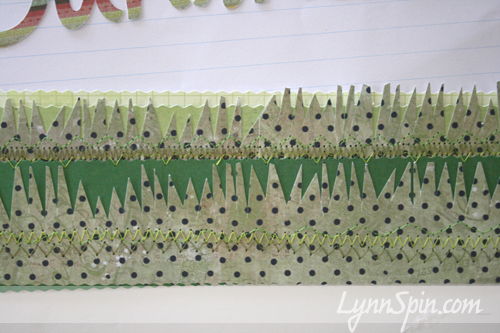 I cut grass by just cutting little random triangles out of the paper, then layering with solid colors.  I glued those together with my Tombo and again sewed different stitches and tread colors for interest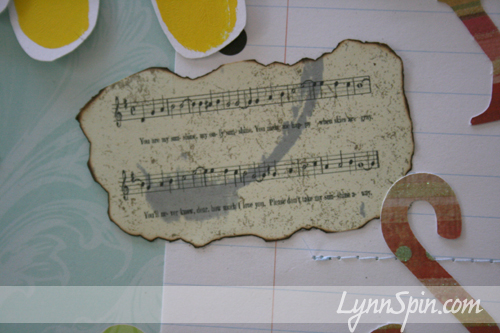 Sorry this pic is blurry.  I printed the sheet music out on scrapbook paper and burnt the edges to make it look antique/old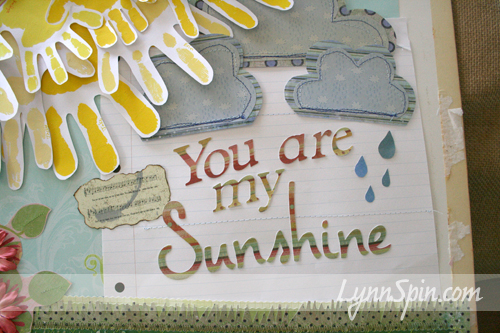 I cut out cloud shapes, glued, sewed.  Cut out some raindrops.  And used my cricut to cut the words out.  My back ground is a piece of scrapbook paper that looks like notebook paper.  I got that idea from the lady I can't remember/find.  I sewed the same color blue on a few of the lines of the paper to add texture.  The other back ground paper, the teal, is two matching pieces of paper just set underneath everything.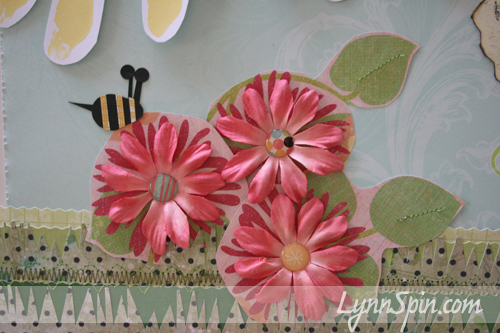 I am not sure why, but this was the hardest part for me.  I knew I wanted flowers, but I didn't know how to arrange them.  I loved the flowers printed on the paper,  but also wanted more texture.  So, I added the paper flowers and used brads for the center.  I sewed the leaves and made that super cute bumble bee.  I think the bee is my favorite.                                                       I am proud of that little bee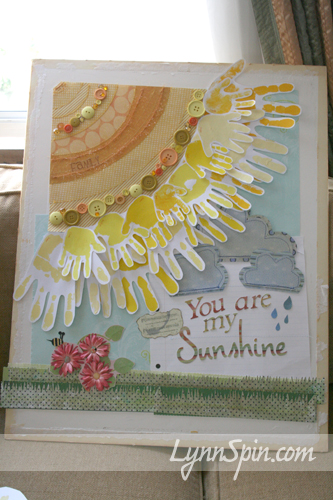 Done!  …………Almost…
Painting/Antiquing the frame!
I used a frame I had bought at a garage sale and never used.  I think it cost $5.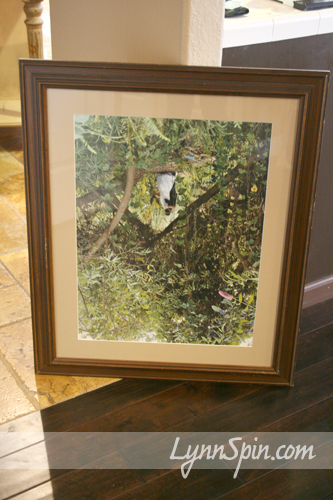 (upside down wedding picture)
I sprayed it with an off-white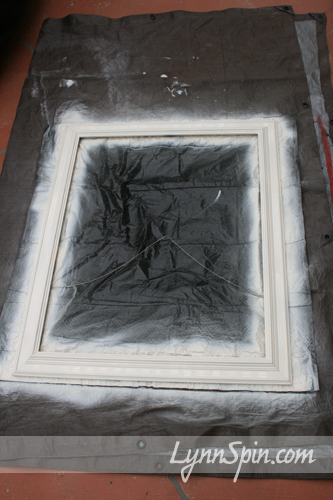 Sanded the edges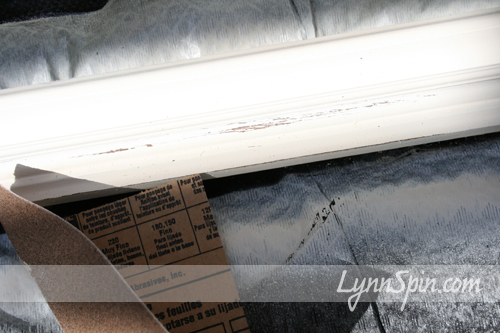 Then I used a clear top coat to seal it… and it totally bubbled up.  I was thinking, "Man, now I have to sand the whole thing and start over!"  But to my surprise as I started to sand it looked just how I wanted, totally antiqued.  Perfect! Love when mistakes work out.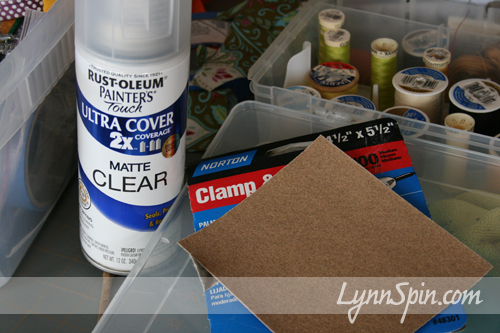 Then I took it over to my favorite framer- Bill Chumbley of ABC Design here in Escondido CA – e-mail me for his number- he's great!  He added a little foam core between frame and picture so that the glass wasn't right on the button or squishing the flowers.  He added a hook on the back and sealed the whole frame up for me.  And here is how it looks all put together!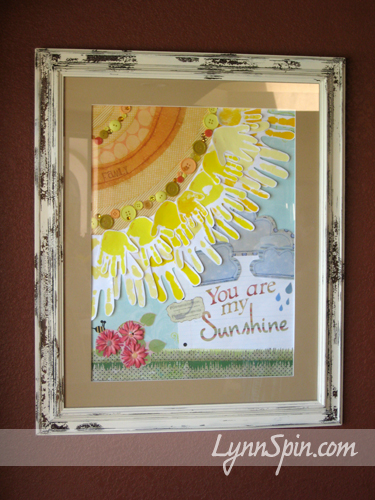 Give a gift from your Bad Self!
Allie thanks for letting me use your sewing machine!  I promise I will get my fixed soon