Finally Dev and I have found a chocolate chip cookie recipe we drool over!  Now we make it in a big batch and freeze the dough in balls, so that we can have them ready at anytime!
First make any recipe of  cookies you LOVE.
THEN- We use our handy cookie scoop and place them on freezer paper or parchment paper on top of a cookie sheet.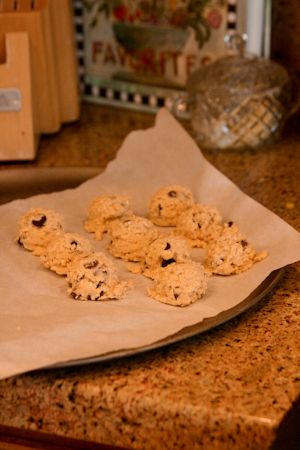 We slide that into the freezer to flash freeze for about 30 mins to an hour.  THEN we put them into a freezer ziploc for safe keeping back in the freezer.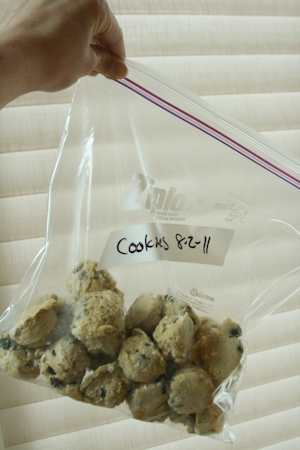 We also use these handy frozen cookie balls to make pazookies.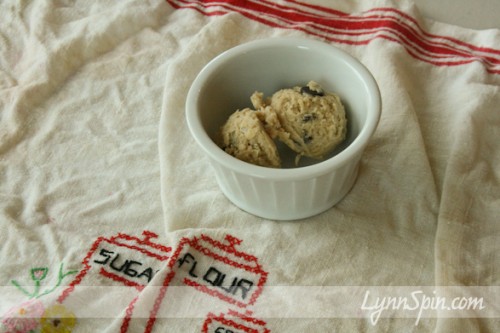 We just take out 2 or 3 balls, put them in a little baking safe dish (like what you would make creme brulee in) at 350 for 10-15 mins. Until they are golden on top but still very gooey in the middle