Finally Dev and I have found a chocolate chip cookie recipe we drool over!  Now we make it in a big batch and freeze the dough in balls, so that we can have them ready at anytime!
First make any recipe of  cookies you LOVE.
THEN- We use our handy cookie scoop and place them on freezer paper or parchment paper on top of a cookie sheet.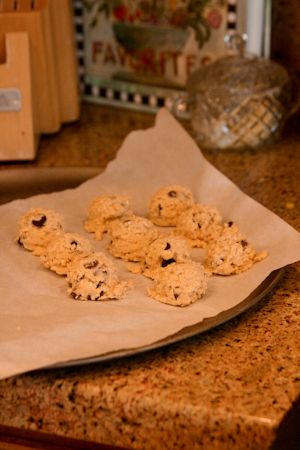 We slide that into the freezer to flash freeze for about 30 mins to an hour.  THEN we put them into a freezer ziploc for safe keeping back in the freezer.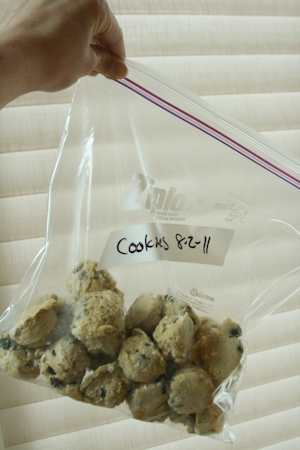 We also use these handy frozen cookie balls to make pazookies.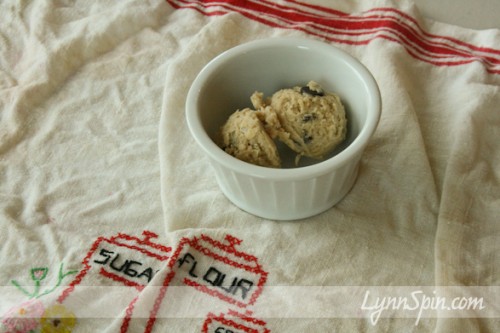 We just take out 2 or 3 balls, put them in a little baking safe dish (like what you would make creme brulee in) at 350 for 10-15 mins. Until they are golden on top but still very gooey in the middle


Sorry I haven't posted on this since last November!  My life gets a little nuts in December.  You can check out my other blog at www.thehousethatmuirbuilt.com if you wanna hear about my everyday life.  My hubs owns he's own business and December is our busiest month.  I try not to do anything that might get in the way of creating an exciting Christmas for my little people amidst running a business out of our home.  (AKA more stress for me

)   Sooo, my creating/crafting and blogging are pushed aside that month.  But!  I am back and have tons of fun things to share!!!
Here is my first for the year of 2011.  It's a great treat for Valentines day!  (although its actually a Christmas cookie at my house).
Every year growing up, my grandma Z would send a tin of Christmas cookies.  And these are my absolute favorite!  I might start to drool…  We didn't have time to make them this Christmas so we made them a week ago and loved every bit!
Here they are:
(I was never going to share this recipe, but then I realized that was silly and that you should always share good things!)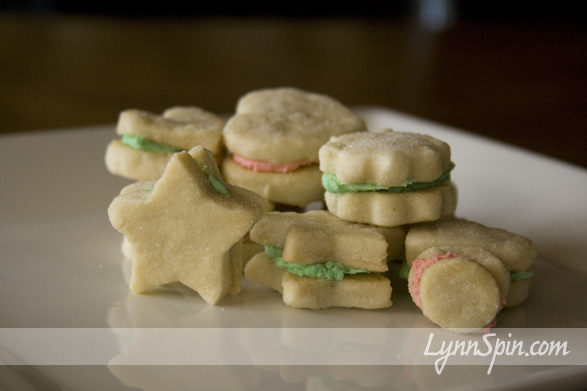 Swedish Cream Wafers
1 cup butter
1/3 cup thick cream
2 cups flour
1/2 teaspoon salt
Mix well and chill. Roll dough 1/2 inch thick. Cut with a small cookie cutter and coat in sugar.  Put on a cookie sheet and prick with a fork 3-4 times
Bake at 375 deg. for 7-9mins
Cool, then put together with filling
Filling:
1/4 cup soft butter
3/4 cup powdered sugar
1 egg yoke (optional- makes the frosting creamier, but is not a must)
1 teaspoon vanilla
food coloring