When I came home from the hospital after having my first baby a friend from church brought me this meal.  IT WAS PERFECT!  My baby was colicky and I had to be super careful what I ate.  This was easy on me and the babe AND it tasted soo good!  I know it wasn't just the fact that all I had eaten for days was hospital food, this was really good.  My husband made sure I got the recipe and we have been making it over the past four years.  :)
I still am not sure my friend has a name for this, so I just made up a name for it

and will call it Sweet Teriyaki Chicken Thighs.
It is super easy too!  This is a great meal for when you don't have much time.  Throw some rice in the rice cooker, broccoli in the streamer, and this in the oven.  Waalaa, great meal everyone will love dinner.
All you need to do-
Preheat oven to 350 degrees
Put 1/2 cup sugar, 1/2 LOW sodium soy sauce, 1 cup of water, and 5-6 chicken thighs in a 9×13 baking dish.  Bake for 30 mins or until chicken has an internal temp of 165.  Flip chicken half way through…if you remember

After the chicken is cooked, take out of dish and pour liquids into a pot on the stove top.  Mix in a thickener, either 1 tablespoon of flour mixed into 1/4 cup of cold water OR 1 tablespoon of cornstarch with 1 tablespoon of cold water.  Make sure it is mixed all the way before pouring it into the pot with the teriyaki liquids.  With your stove on medium stir the flour or cornstarch mixture in until the liquids thicken up.  Should take only a few mins.
Put chicken over rice and pour liquid over top.  Done! EAT!  :)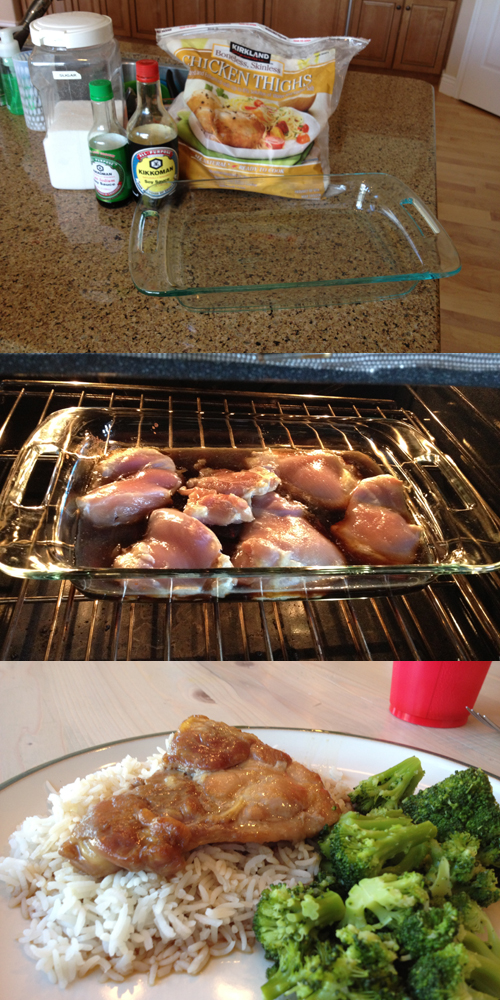 AND EAT GOOD FOOD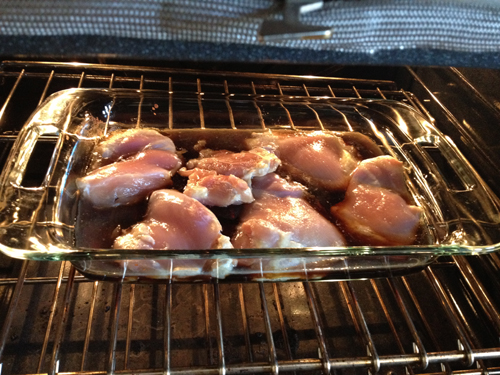 My mom, sisters, and I used to travel down to Oregon from good ol' Puyallup Washington to visit my Great Aunt Mary.  She would make us the best food!   I loved her cooking.  I tried a lot of delicious things at her house, things I hadn't had before.  Like the first time I had a homemade strawberry milk shake, soo good.  I thought I was in heaven.  One night she made these white sauce chicken enchiladas.  I probably ate half the pan full. I loved them, like everything else my aunt made, and begged my mom to get the recipe.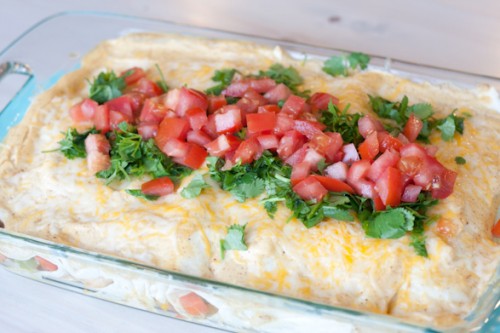 This stayed my favorite home cooked meal clear through my first child was born.  Then, for some strange reason I stopped making them.  I kinda forgot about them…weird.  But, last week I had a major 4 1/2 month pregnancy craving for them.  I went to the store and bought all the goods.  I have never used a measuring devise of any kind to make this, I know this recipe by heart and by eye.  I did however make sure to measure it all out this time so I could share the goodness with you.
I have not just loved eating this dish, but also making it.  I am not sure why, but it's one of those dishes that just makes me feel happy inside to make.  Maybe all the good memories I have with of  traveling to my aunts house and my memories with her.  Maybe all the times my mom cooked it "just" for me or the times I cooked it and shared it with good friends.  I made it so much in college (partially it was one of the only things I knew how to cook) that my friends dubbed them "Lynn-chiladas"  haha.
I hope you and your family can enjoy this dish as much as I have.  :)
To get a printer friendly version of this recipe click HERE.  This will take you to box.net where you can print the recipe to your home computer.
"Lynn-Chiladas"
White Sauce Enchiladas
1lb chicken
½ medium onion
1 tablespoon olive oil
½ teaspoon seasoning salt
4 carrots chopped
2 bell peppers (any color)
8 large tortillas
2 cups shredded cheese, Mexican mix
1 cup sour cream
1 10.5 oz can of Cream of Chicken soup
½ teaspoon chili powder
1/8-1/4 cup of milk
½ cup chopped cilantro
½-1 tomato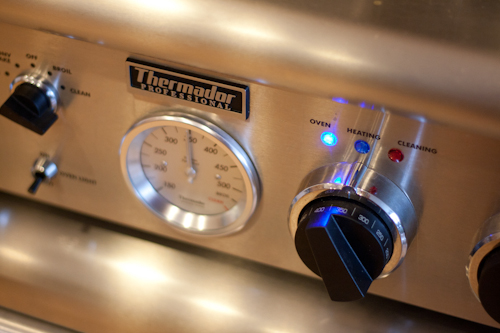 Pre-heat oven to 350 degrees.
Warm a pan on the stove with olive oil.  Cut the chicken into bit size pieces.  Add chicken, chopped onion and seasoning salt to pan.  Cook the chicken through.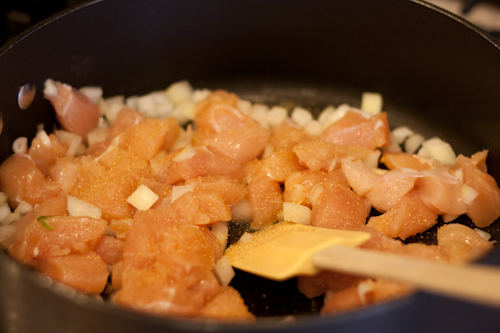 Chop carrots small.  Add the carrots to pan and cook for about 7 minutes.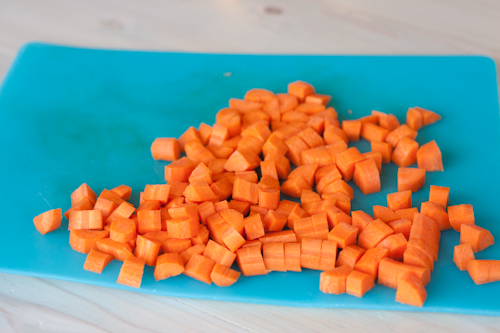 Cut bell peppers into strips and add to pan.  Cook for another 5-7 minutes.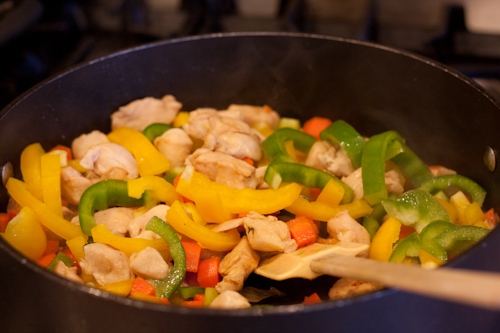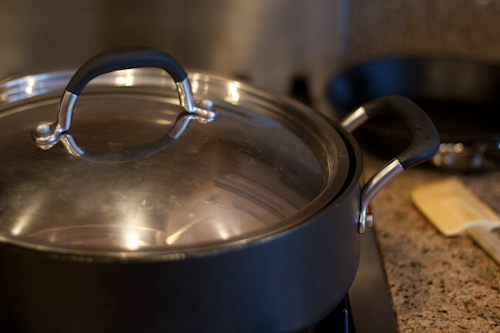 Take off stove.  To make the sauce, in a bowl mix together cream cheese, cream of chicken soup and chili powder.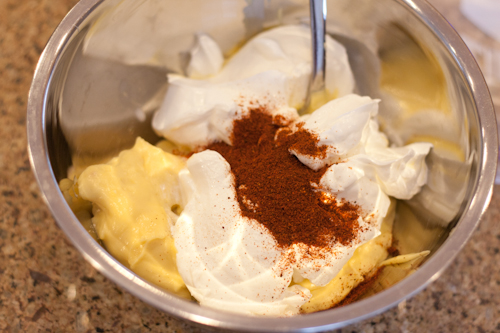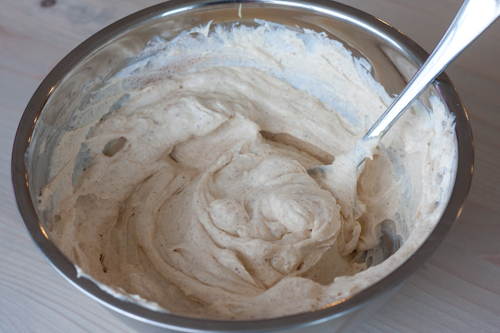 Set up an assembly line in this order: tortillas, sauce, chicken and veggies, and shredded cheese.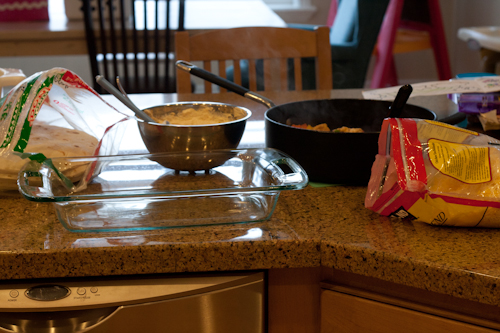 In a 9×13 dish spread about ¼ -1/2 cup of sauce on bottom of pan.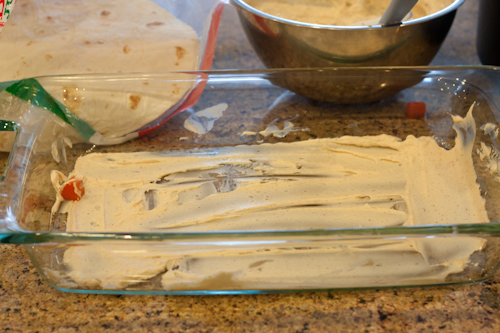 Take your tortilla, spread sauce, a scoop of chicken and veggies, and then sprinkle on cheese.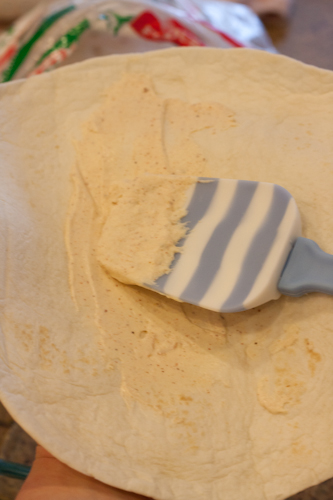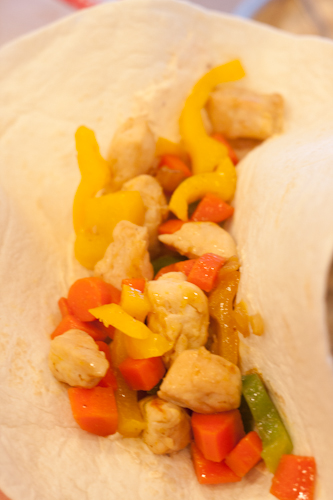 Roll up your tortilla and place in pan seam side down.  Your pan should fit about 8 rolled up tortillas.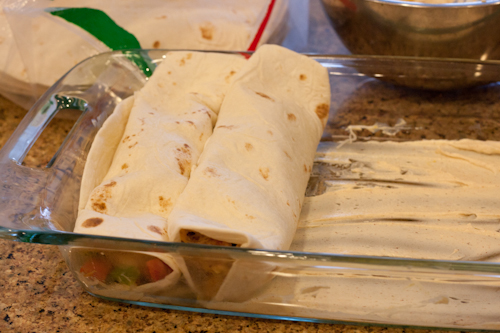 Mix milk into remaining sauce and add to the top of the tortillas.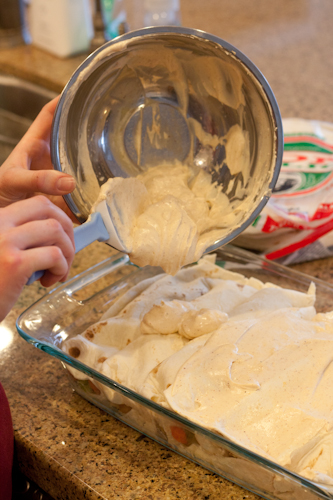 Cook for 20-25 minutes.  Take dish out and add remaining cheese to the top of the dish.  Place dish back in oven until melted, about 3-5 minutes.
Chop up tomato and cilantro and to the top of the dish after it has cooled for a few minutes.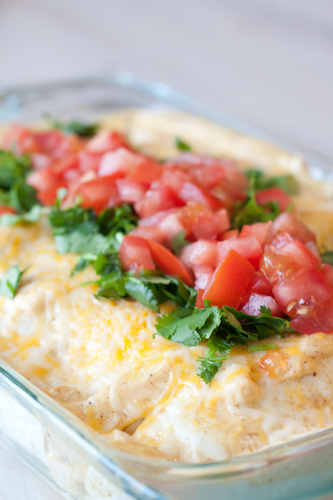 Serve and ENJOY!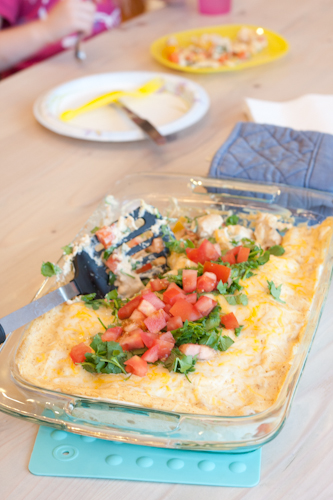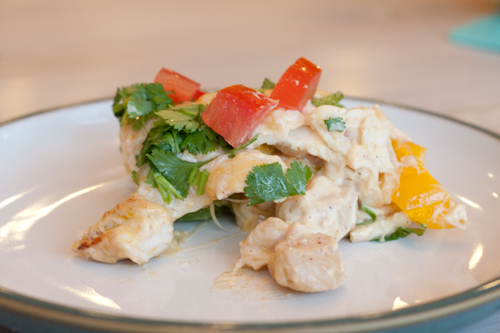 Get Cook'n with Your Bad Self!!!

This is a Halloween tradition for my husbands family, newly adopted by our little family too.  The kids think it is fun to watch the pumpkin in the oven and then scoop their dinner out of it.  Here is the recipe!  Enjoy!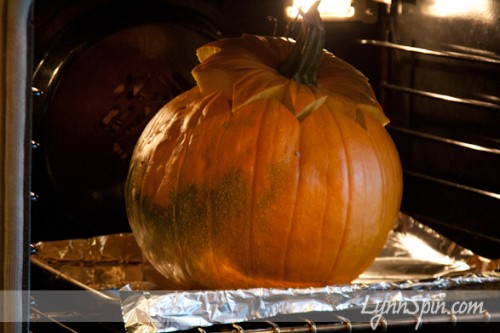 Dinner in a Pumpkin
1 small to med size pumpkin
1 med onion chopped
2 TB oil
1 1/2-2 lbs hamburger
4 TB soy sauce
3 TB worcestershire sauce
3 TB brown sugar
1 4oz can of sliced mushrooms, drained
1 can cream of chicken soup
1 1/2 cups of cooked rice
2 8oz cans of sliced water chestnuts, drained
Pre-heat oven to 350 degrees.  Scoop out the insides of your pumpkin, drawn a face on it, and set it on a foil covered cookie sheet in oven to get it started cooking while you do the rest.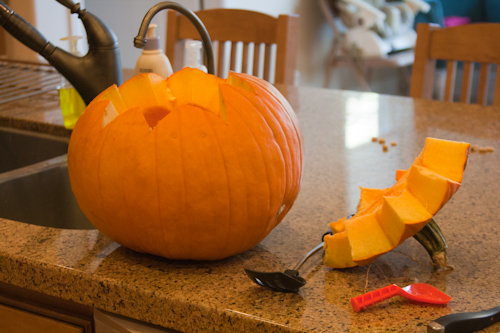 Brown the hamburger and onion in oil.  Add the soy sauce, worcestershire sauce, brown sugar, mushrooms, and cream of chicken soup, simmer.  Add rice and chestnuts.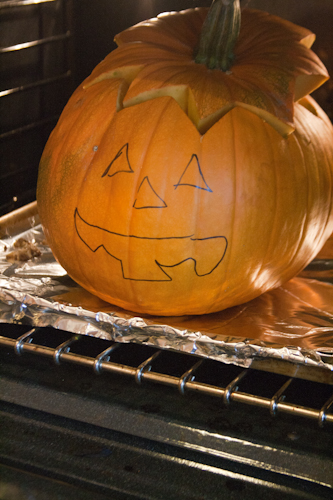 Then pull out your pumpkin and put mixture inside.  Put lid on pumpkin and put back in the oven to cook for 1 hour or until the inside of the pumpkin is cooked.  Scoop out mixture and a little of the inside of the pumpkin and serve!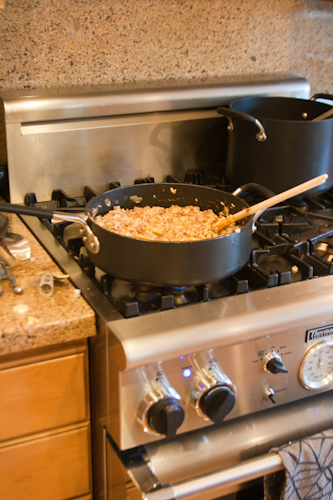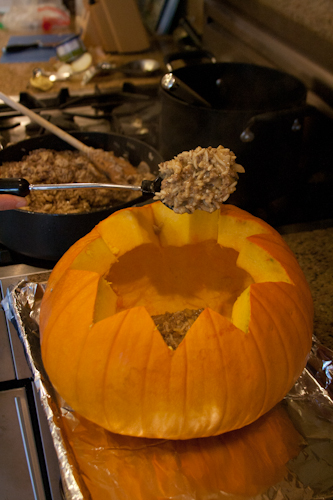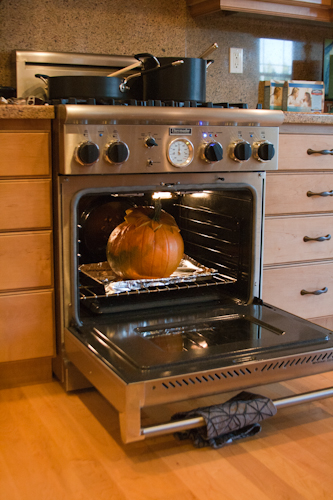 My dad used to make salmon with brown sugar when I was growing up.  We lived in Washington and ate a lot of salmon, which I LOVE! It is so tastie.  This recipe makes me super happy, cuz it's soooo good.  It's going to melt in your mouth.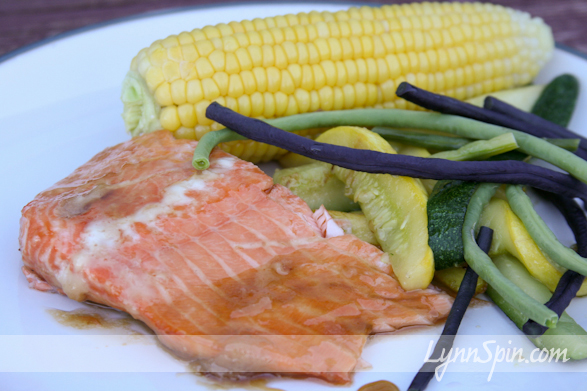 This is a great main dish.  It tastes good, but it is 3 ingredients and only takes about 25-30mins to prepare and cook.  My favorite kind of meal, easy and delicious.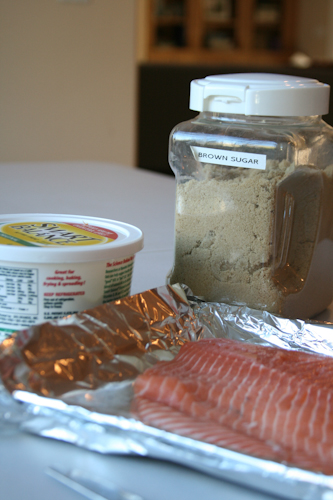 Here's how easy it is-
Pre-heat the oven to 400 degrees.  Place a piece of tin foil on a cookie sheet, then lay the salmon on that.   Can cut little slits into the salmon to help the butter and sugar soak in.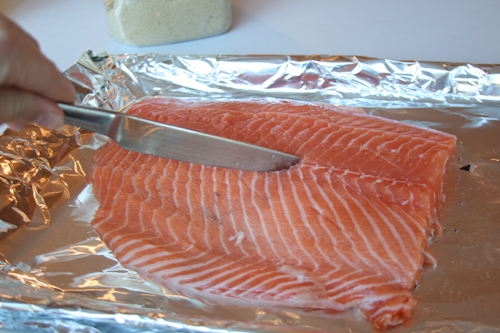 Place pieces of butter on salmon.  Spread it around if you can.  If not,  just drop butter all over.  It's all good.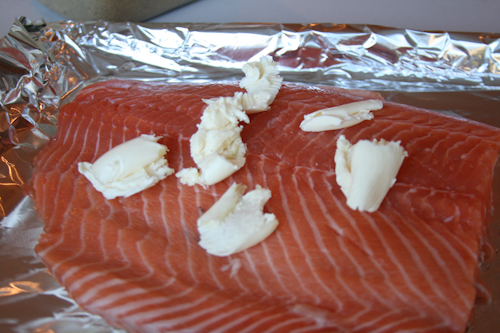 Sprinkle brown sugar over the top to cover the salmon.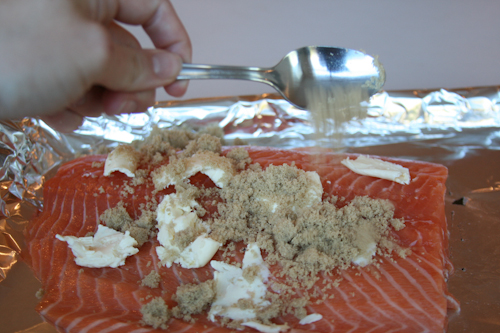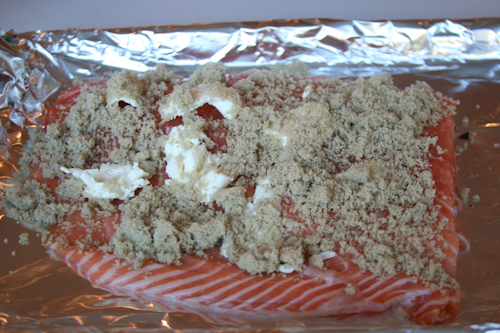 Place in the oven for 15-20 mins.  Check it around 10-15 mins.  Don't over cook.
While that was cooking we steamed green beans. We  cooked some squash and zucchini on the stove in olive oil and sea salt. And, we boiled corn.
All fresh from our garden.  How cool.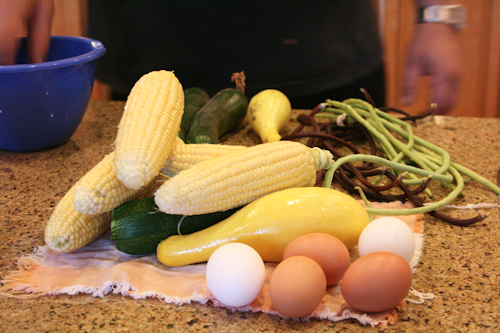 One tastie dinner!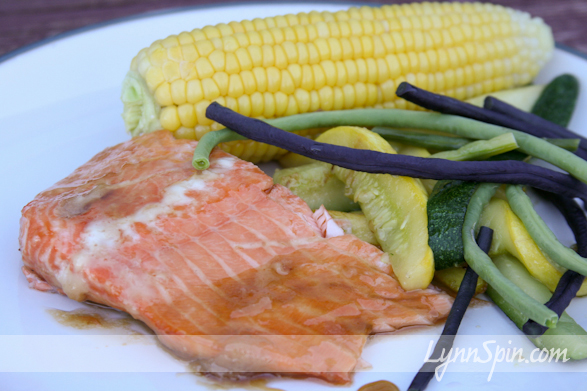 Click on recipe to download and print.  Also a more printer friendly version below.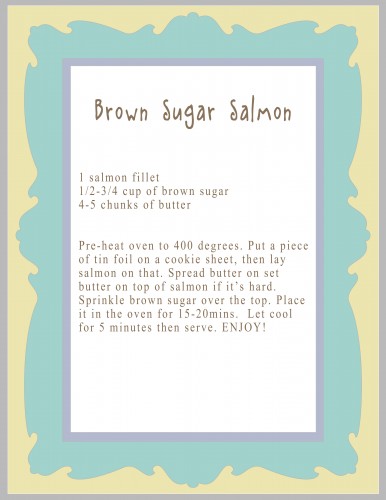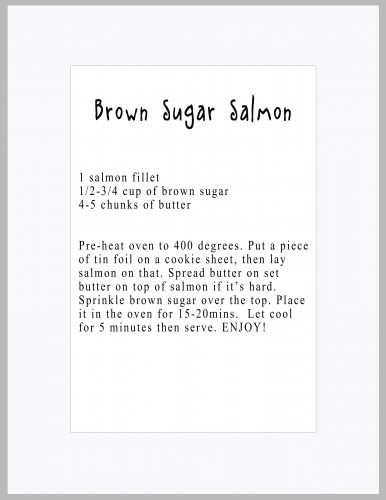 After experimenting several different times over the past 5 years of our marriage, Devan and I have finally mastered the fish taco.  TAA DAA!!  Now I will share the goodness with you

I hope you enjoy!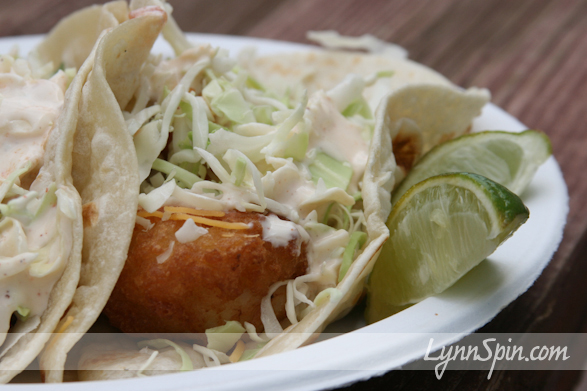 You can click on the recipe below to download it and print this on your home computer.
Happy cooking!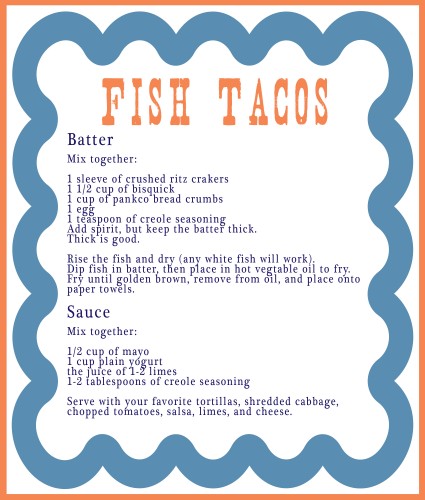 Please leave me a comment!  I would love to know what you think about my blog and all my crazy posts  :)

Sometimes I like to make up recipes and hope they work out.  Here is one that was a success at our house tonight.  Charlie ate like 15 carrots with her dip.  Just in-case you don't know that's kinda amazing.  Little did she know she also ate mushrooms and beans (insert evil laugh here).   Yay for dip!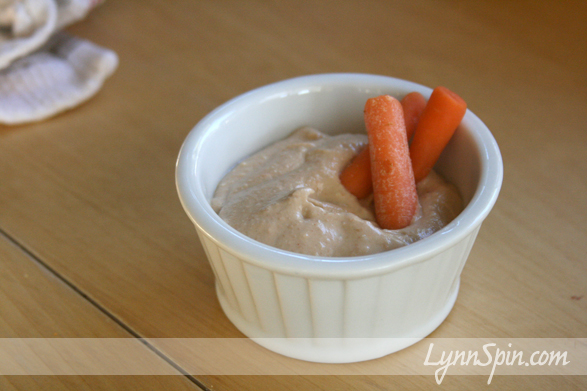 5 Minute Veggie Dip
1 can pinto beans- drained and rinsed
1 4 oz can of mushrooms- drained
1/3 cup of mayo
3 Tablespoons of grated Parmesan cheese
The juice of one small lemon about 2-3 tablespoons
1/2 teaspoon salt
1/4 teaspoon chili powder
1/4 teaspoon dried onions or 1/8 teaspoon onion powder
1/8 teaspoon pepper
Put all ingredients in blender or food processor until smooth.
And dip away!
Dip Veggies with Your Bad Self!
I just made this recipe up last week, and mm mm… they are good.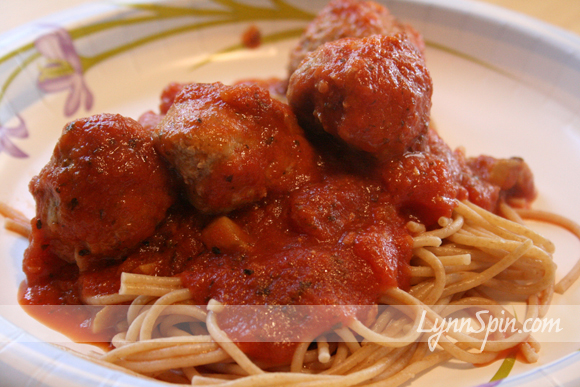 Lynn's Yummy Meatballs
2 lbs ground turkey or hamburger meat
1 cup panko bread crumbs
3 eggs
1/4 teaspoon dried parsley
1 teaspoon Italian seasoning
3 Tablespoons Ketchup
4 Tablespoons Worcestershire sauce
1/2 cup Asiago cheese (Romano or Parmesan would work too)
1/4 cup minced onions
1/2 minced mushrooms
4 garlic cloves minced
Dash of salt and pepper
Chop up ingredients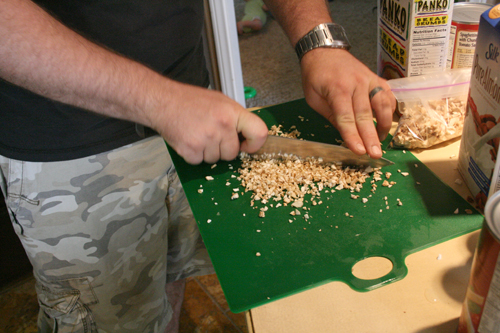 Mix all together in a bowl, mush it with your hands until it sets up a bit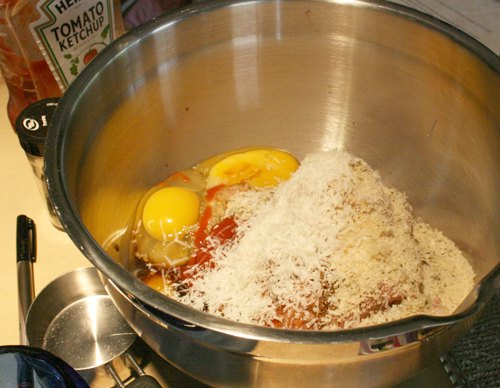 Roll into balls about the size of golf balls.  Add about 2 Tablespoons of olive oil in a pan, put meat balls in pan, then turn on the heat.
Turn balls until cooked all the way through, til they reach 165 internal temperature.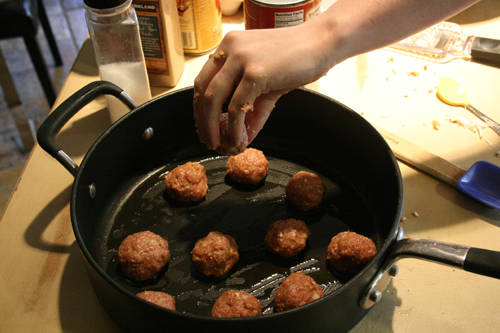 Eat them up!
You could also make a meat loaf out of this recipe and just add a sauce to go over the top.  My favorite is the  sauce from a cookbook called, "Favorites, Ivory Family Cookbook" Love that cookbook.  The only place you can get the book is Utah's Make a Wish foundation. Good Cause and Good Food, makes me happy

About two years ago my best bud, Allie, made Mexican Pizza for some of our good friends and me.  Later that week I made it for my family and it has been a favorite ever since.
(It's also an easy fall back for the those nights you aren't sure what to cook) 

You will need:
1 pound ground hamburger
3 tbsp taco seasoning
1 can whole kernel corn -drained
1 can pinto beans -drained
1 cup sour cream
1 Pillsbury pizza dough can
2 cups shredded cheese-Mexican mix
1 fresh chopped avocado
2 fresh chopped tomatoes
Brown the hamburger meat and add the taco seasoning.  While browning meat, place pizza dough on a cookie sheet and bake for 12-15 minutes (directions on can).  When the hamburger is done, drain and then mix the can of drained corn.  Turn off burner and set aside.  In a  separate bowl mix 1 cup of sour cream and 1 can of drained pinto beans, mash together until they become a sauce/paste, set aside.
After the pizza dough comes out of the oven,  spread the pinto bean sauce over dough.  Then spread out the taco meat with corn and top with shredded cheese.  Place back in oven for 3-5 minutes to melt cheese.  When cheese is melted, take it out and top with chopped avocado and tomatoes.  Now serve and eat!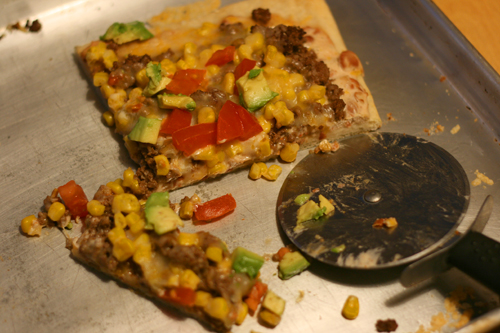 GET COOKING WITH YOUR BAD SELF!
Oh sweet yummy curry, GET IN MY BELLY!  My sister-in-law found this recipe for Massaman Curry on AllRecipes .com and we all loved it.   My husband and I make it probably once every other week.  It's super easy and not a spicy curry at all (I don't like spicy food).  You will probably need to go to an Asian market for a few of the ingredients (if you live in San Diego I can tell you where a good one is).  We add two chopped carrots to the curry and when it's done we put it over brown or white rice.  Usually we have enough left over for lunch the next day.  
Here it is!
Ingredients
2 tablespoons vegetable oil
3 tablespoons curry paste
1 (3/4 inch thick) slice ginger, minced
1 1/4 pounds skinless, boneless chicken breast meat – cubed
3 tablespoons brown sugar
3 tablespoons fish sauce
3 tablespoons tamarind paste
1/3 cup peanut butter
3 cups peeled, cubed potatoes
1 (13.5 ounce) can coconut milk
3 tablespoons fresh lime juice
Directions
Heat vegetable oil in a large saucepan over medium heat. Stir in curry paste and minced ginger; cook and stir for 2 minutes. Stir in the cubed chicken, and cook until the pieces turn white on the outside, about 3 minutes.
Stir in brown sugar, fish sauce, tamarind paste, peanut butter, potatoes, and coconut milk. Bring to a boil, then reduce heat to medium-low, cover, and simmer until the potatoes are tender and the chicken pieces are no longer pink in the center, about 20 minutes. Add the lime juice and cook for an additional 5 minutes before serving.
Thanks AllRecipes.com you always make my tummy happy

Let me know what you thought of this recipe!