For all you amateur photographers and momtographers out there- You will love this!
I hope it helps you take some fun pictures this holiday season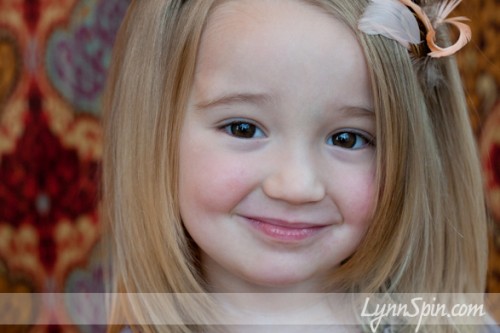 I was asked to take some indoor photos the other day, since it is FREEZING!! here in Utah lol!  So… I needed a backdrop!   I was mulling over how I was going to make this work and decided I needed to make a PVC pipe frame to hang some fabric from.  I have tons of upholstery fabric laying around from projects I have not yet done 😉  It was nice to finally use it for something.  Turns out thick upholstery fabric makes for a really good backdrop.  And, I got all the PVC pipe I needed for about 3 dollars.
I used 3/4 inch PVC pipe, 2 elbow joints, and 4 T joints.  The two cross pieces are 50 inches long.  The pieces going up the sides are 24 inches long and the bottom pieces helping it to stand are 12 inches long.  This was a great size for little people and 54in wide fabric worked perfectly, but it you need to make this bigger I would use 1in or bigger PVC pipe to make it stronger.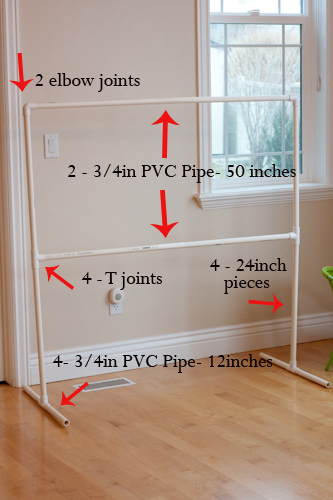 Then how to hang the fabric?  I didn't want to do anything to the fabric, in-case I did get around to those projects.  Clothes pins?  Curtain clips?  Clamps!  I thought about running to the store for one of those first two things, then I saw the hubs box of clamps in the garage.  Waa laa problem solved!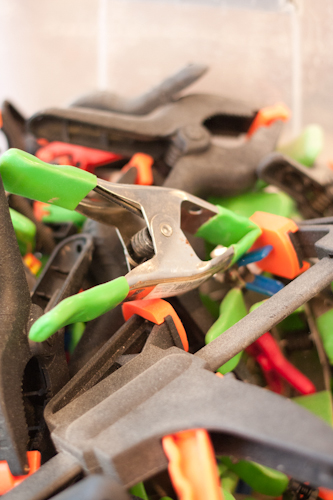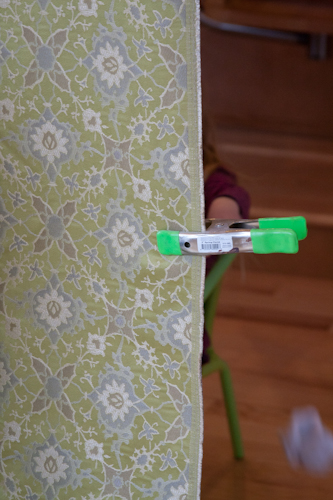 Here is the finished product- I am pretty pleased how it worked out

And I can take it apart and store it for another day.  It doesn't take up much room, perfect!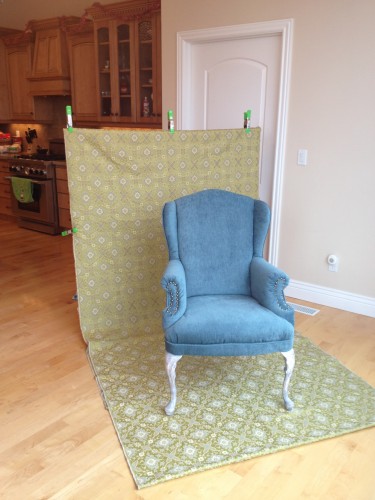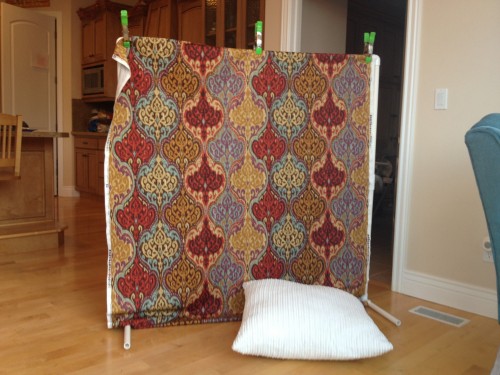 I put it in front of a big window for natural light.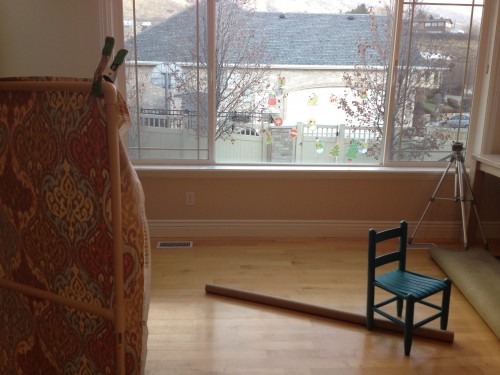 Here are the pictures from the shoot that day.  ADORABLE kids!
I am SOO glad it worked out!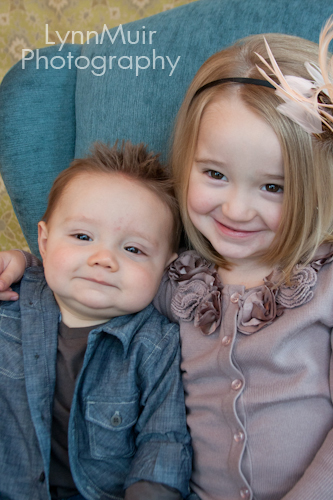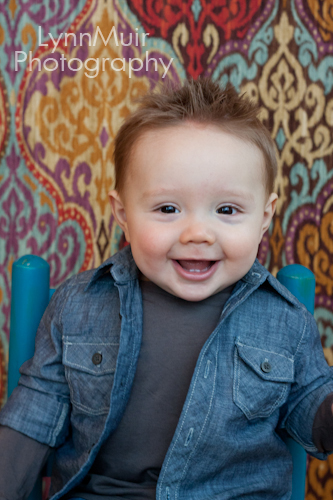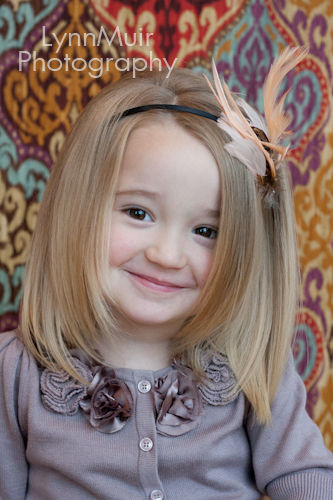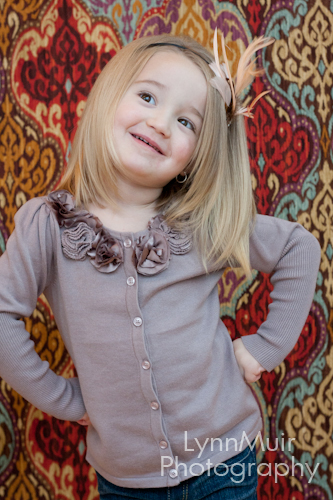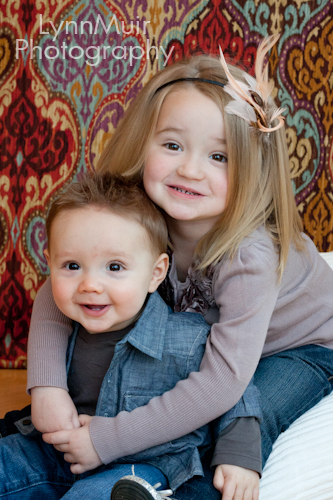 We then went outside for a few minutes against the brick on my house.  Use what you got! 😉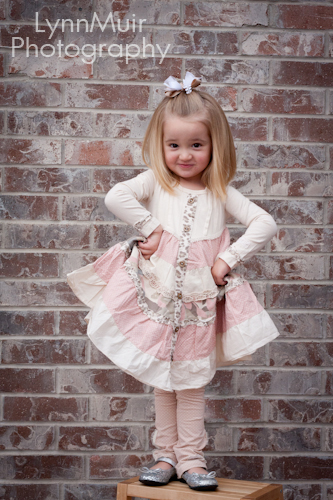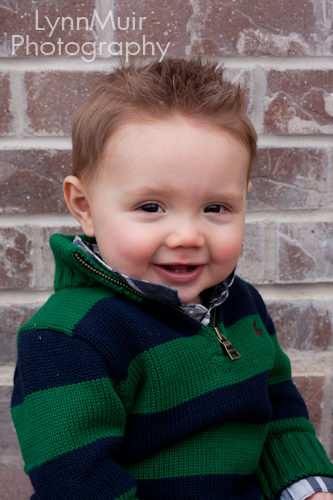 I love babies that are sad, but just can't help but smile when someone smiles at them.  This kid was SOO cute! Such a smiley guy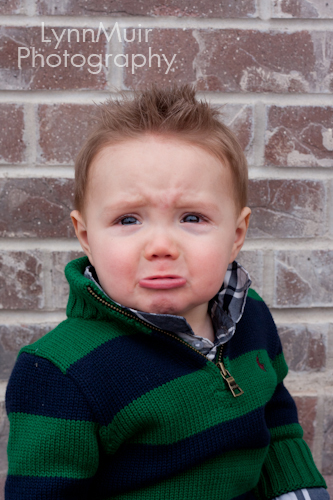 What a pouty lip!  He was so done, but kept smiling for us.  What a sweet boy.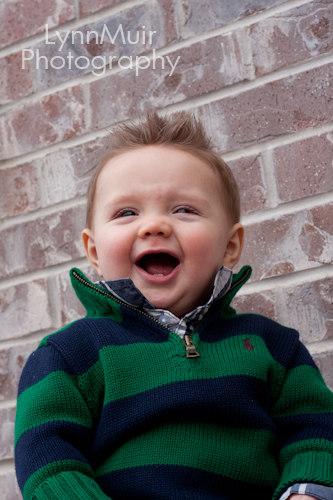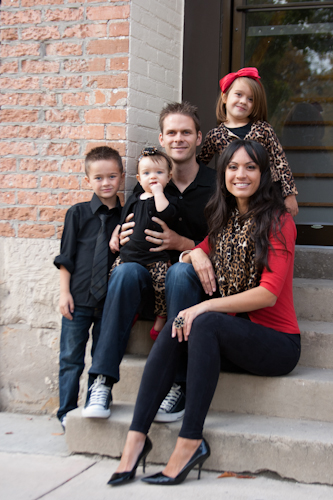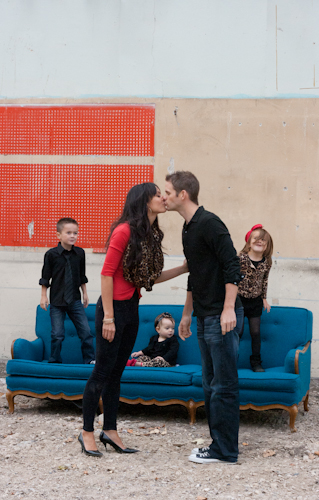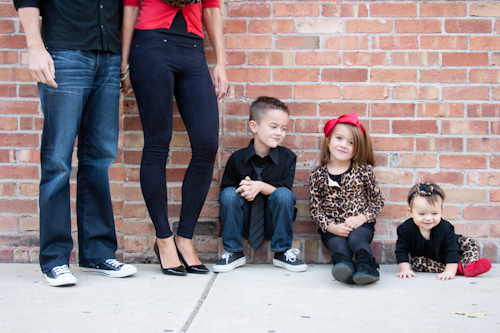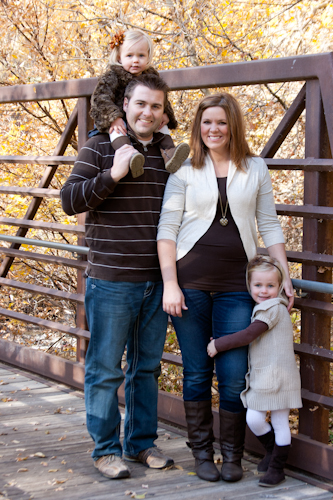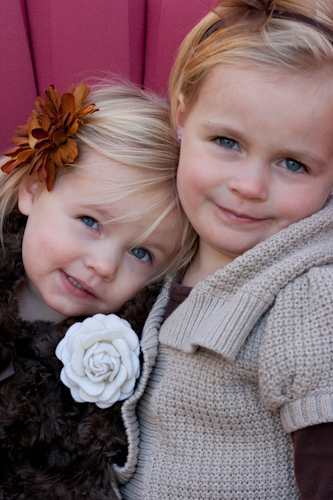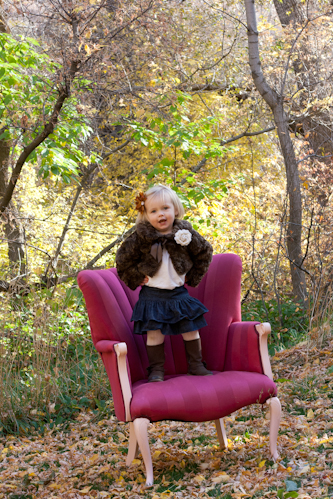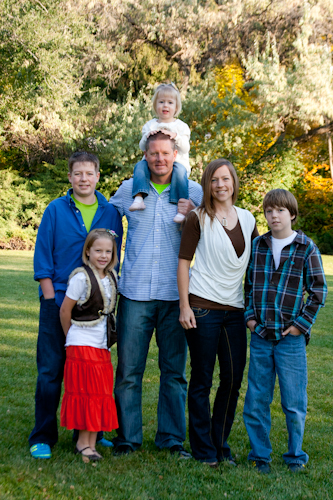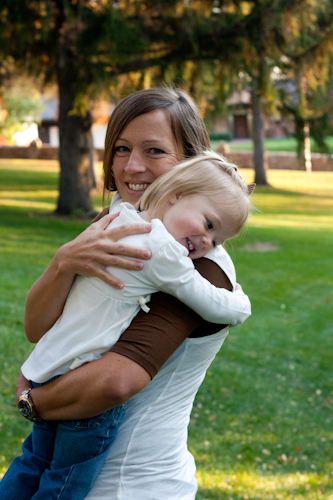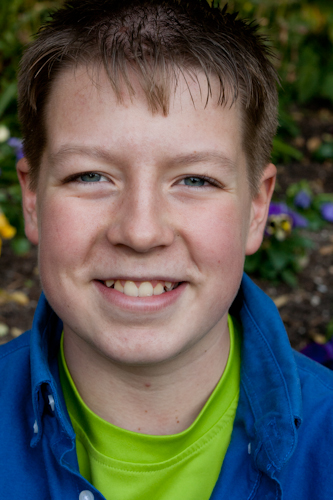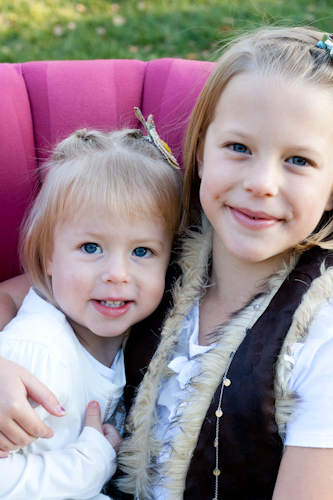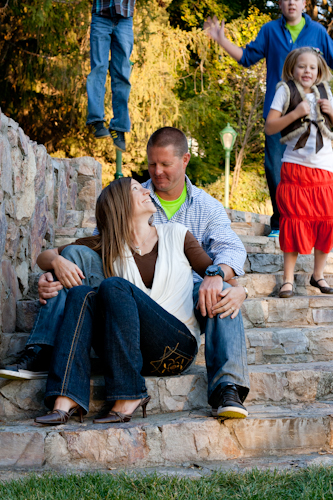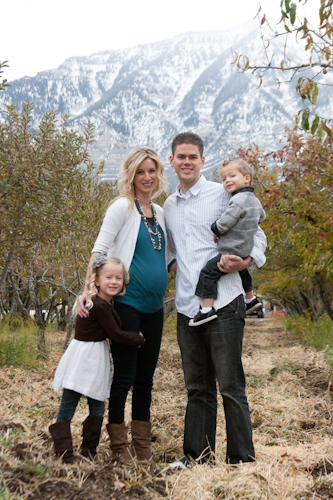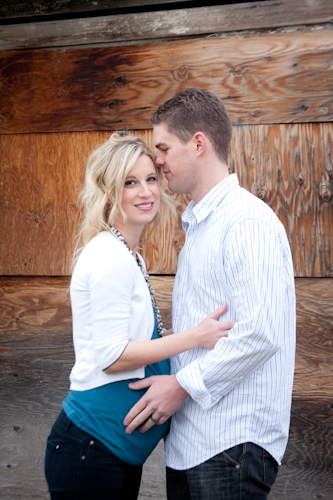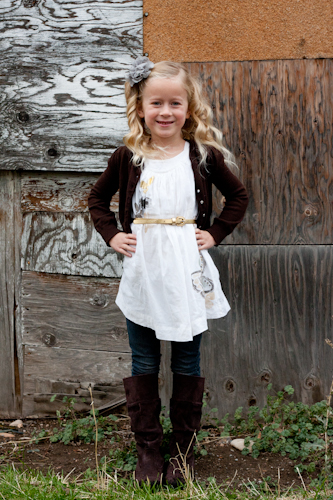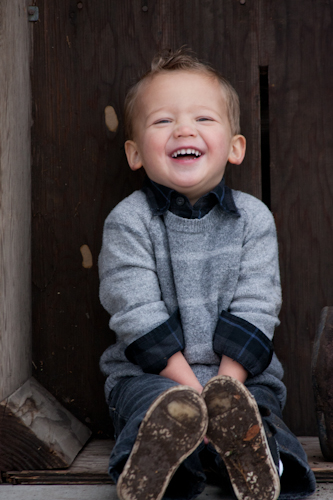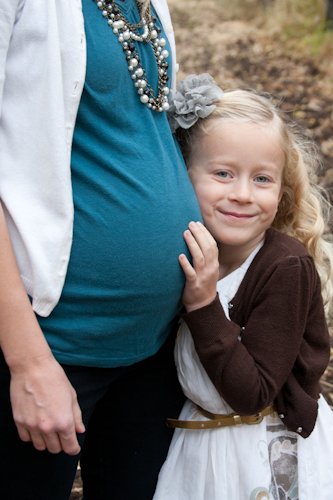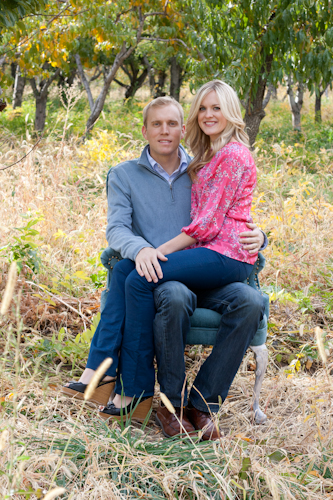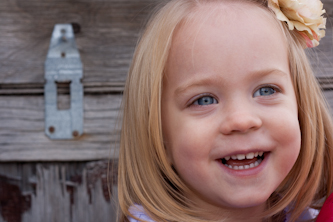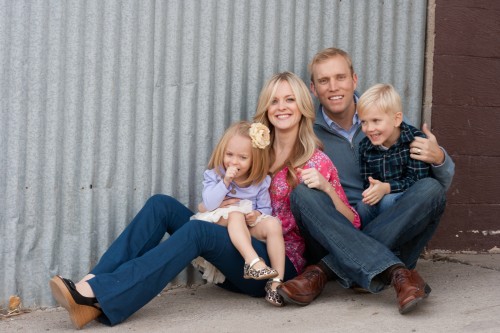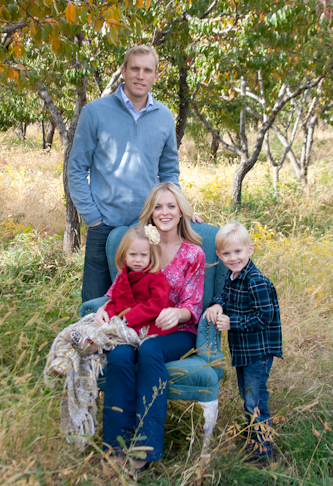 My little man just turned two.  He is crazy about Nemo.  We threw him a Nemo themed party and here are some of the fun things we did:
When the kids first arrived they each got their own apron.  (From the dollar store) And we made fish paintings with their hands.  Since most of the kids where little the parents needed to help and we did it one step at a time.

 We tried not to have too much paint on the table at once.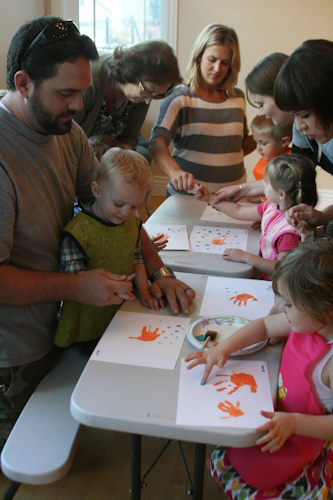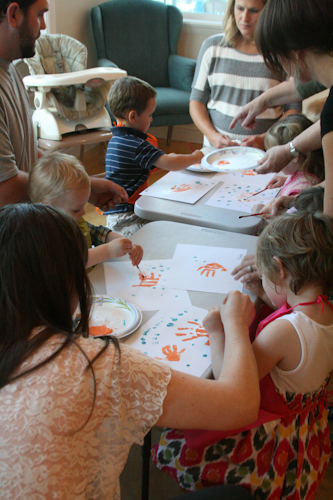 Beck is so proud of this painting.  He makes sure I look at it at least once a week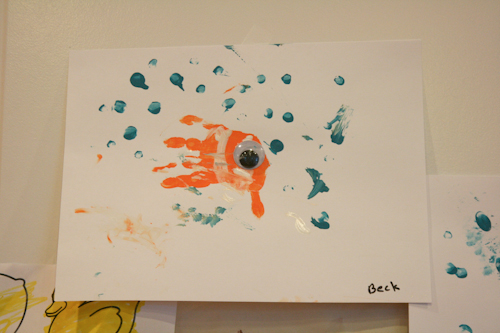 We then ate some good food!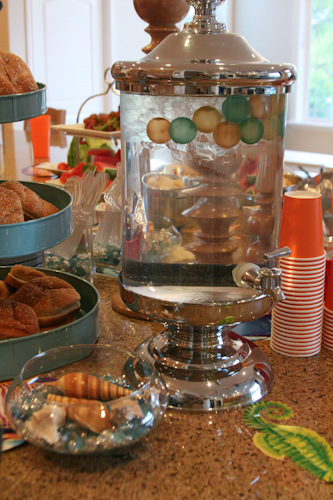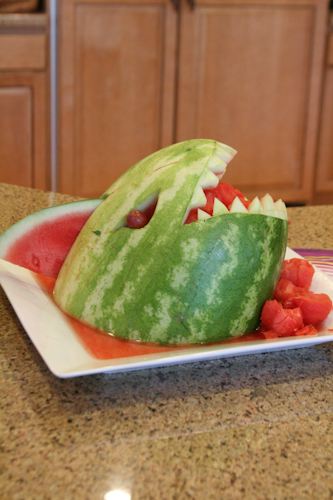 The hubs used a permanent marker to trace it out then,  craved the watermelon.  Probably took 20 mins.
After eating we had a little scavenger hunt with fish cut outs hidden around the yard that had clues written on them.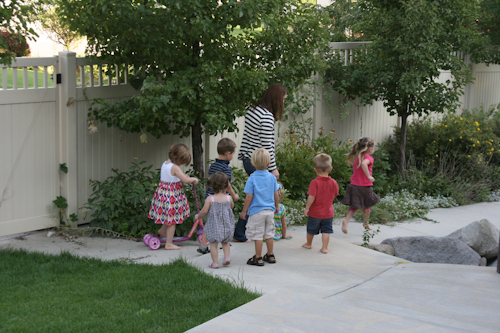 It lead us to the "goodie bags."  The kids were stoked.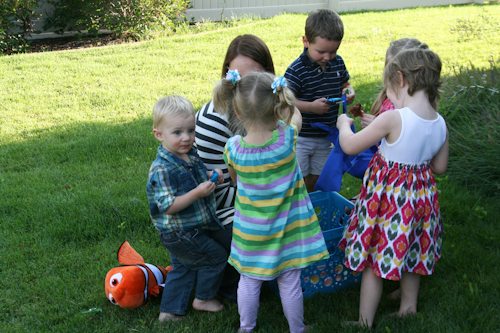 Then cake and ice cream of course.  Beck is sooo cute.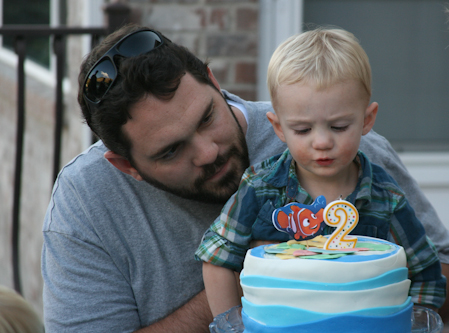 Find How I made this cake and the Marshmallow Fondant Recipe HERE.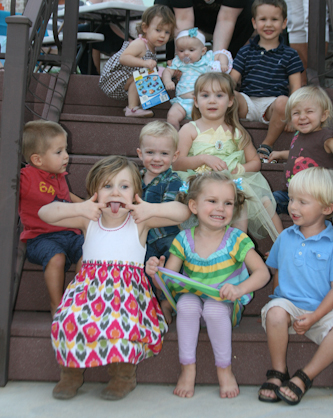 It was a fun party.  Thanks for turning 2 Beck!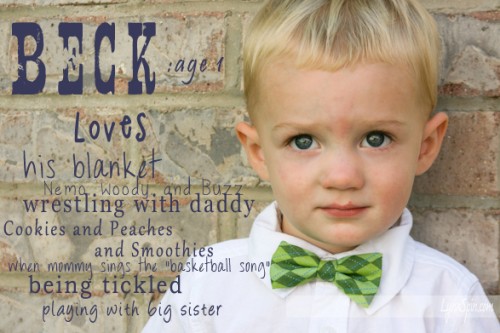 Should say age 2.  But, here is something fun you can do with your child's picture.  Take a picture of them with enough space on one side so you can do some writing.  Easy to do in Photoshop at a beginner level.  Just choose the Type tool,  front color, and write down what they love.   You can do this


This is the beautiful B-family.  I had a blast photographing them last week.  I was a little worried about posing.  So, I did some research online.  I looked up photographers and photo's of families I liked and took notes!  I think these poses turned out great!  And I think these were the best kids to photograph, they were so awesome.
Thanks for letting me practice on your family Whitney and Dustin!!
(look to bottom of post for links to some awesome and inspiring photo blogs)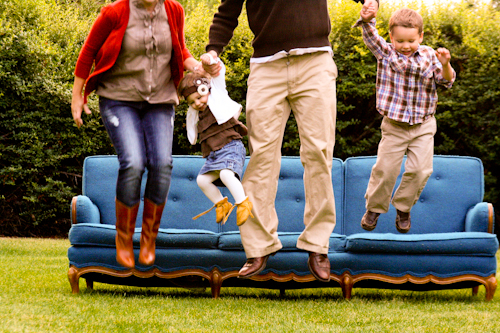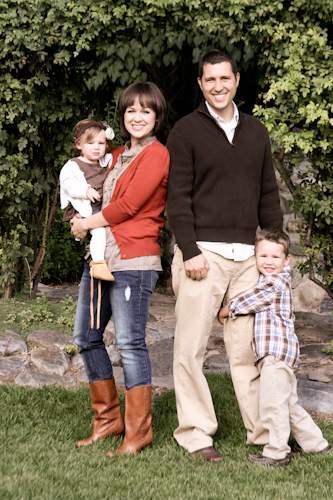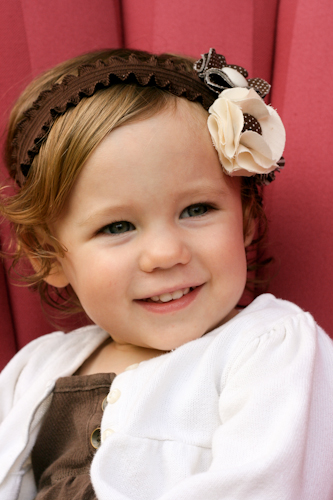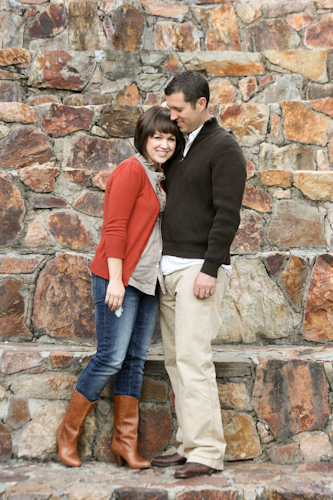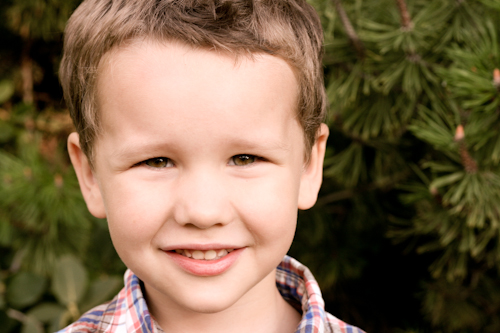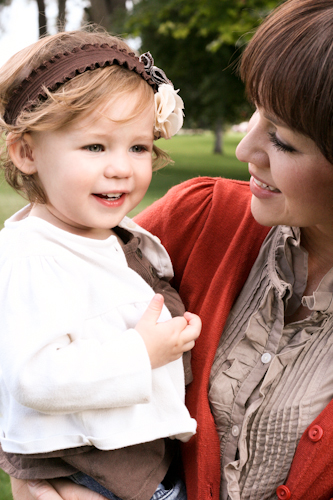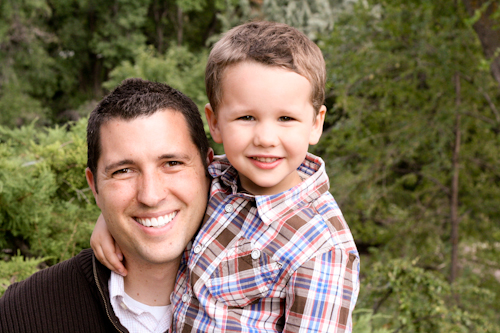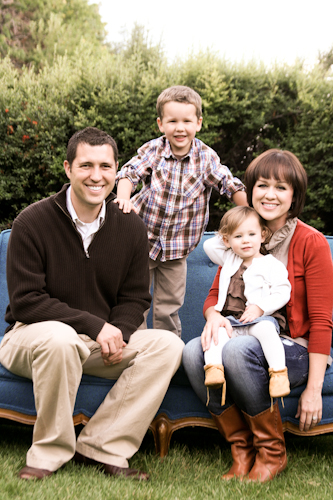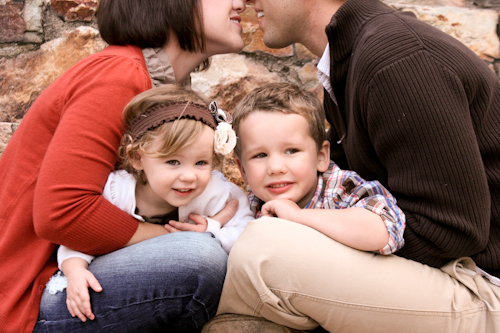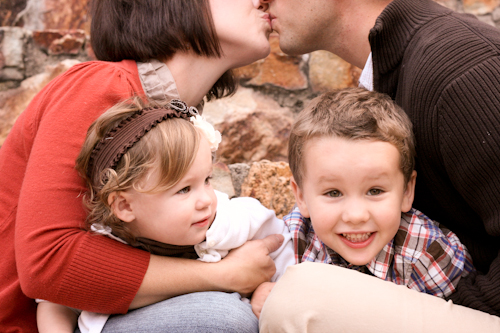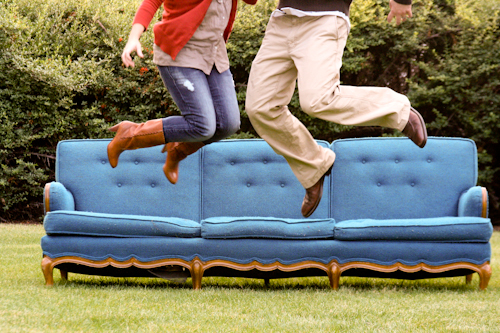 Fun times!  PS I bought that couch for $5 at a garage sale.

Check these guys out:
http://ashleeraubachphotography.blogspot.com/
http://lacidavisphotography.blogspot.com/2009/11/what-to-wear-for-your-family-photos.html

Want to create a silhouette of yourself, your baby, or anyone?  Well, here's how you do it.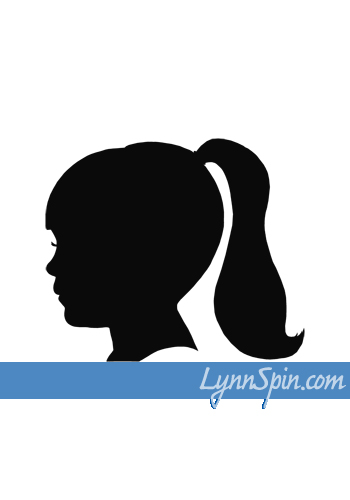 You will need Photo Shop and a profile picture of the person you are making the silhouette of.  It's pretty easy, just a little time consuming till you get the hang of it.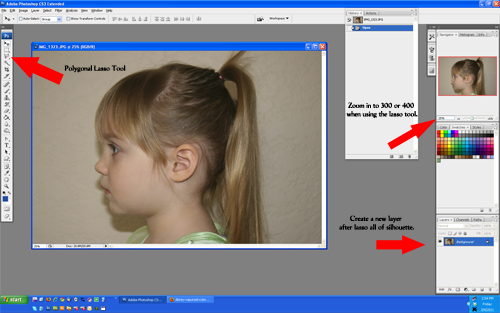 1. Take a picture of the person's profile against a white piece of paper or a nutral wall.
2.Open your image in Photo Shop
3. Zoom in on the picture anywhere from 100-400
4. Using the Polygonal Lasso Tool, begin to trace the outline of their face/head.
5. Click at any starting place, go slowing around the head.  It might take a few tries, but you will get it.
If you mess up, don't panic!  If you hold ALT down and  click on your picture, it will delete lines.  You can see a tiny minus sign next to the lasso tool when you do this.  Go around the line you want to disappear back to the first place to click, you will then see a lasso little icon, let go out the mouse at that point and the unwanted line will be gone.  Then if you want to add a line-more off your image-  hold down the Shift key and do the same thing.  It would be good to play around with these a little before you begin.
6.  After you have your entire silhouette selected and are happy with your lines.  (I made her hair cuter and added an eye lash).  Create a new layer.  Copy  and paste the image on to this new layer.
7.  Select that new layer.  Hide the old layer.  Using the FX, below where your layers are, click on Color Overlay and choose the color you want your silhouette to be.  Black or whatever you like.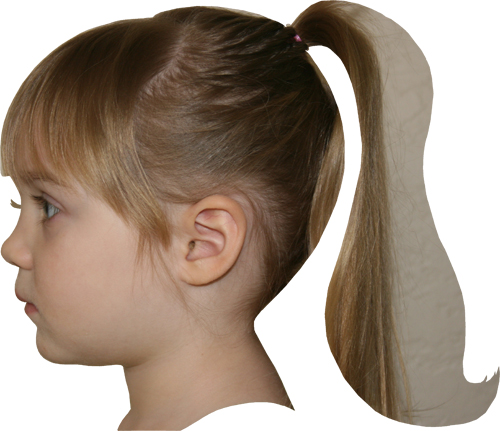 8.  After you do this you can see your lines a little better, you can now go back and smooth out lines, using the alt or shift keys.
9.  Once you are happy with it save it and print it out!  Put that puppy on the wall.  Go you!
If you are having trouble with these directions e-mail me at LynnSpins@gmail.com  I'd be happy to clarify better and help you out!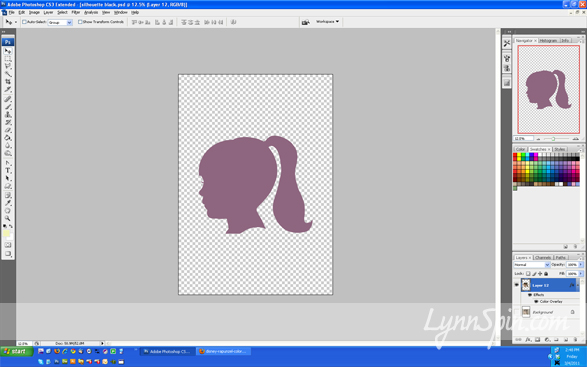 Photo tip!  My awesome sister in law, Jackie, gave me a great tip.  "Try to shoot in open shade."  This tip is for all you mom-tographers out there trying to capture those sweet little faces.  Jackie is a film photographer in Utah.  You can check her out here at www.jacquelynmuir.com or http://www.jacquelynmuir.com/blog/
Say Cheese!! This is Beck "Cheese" face.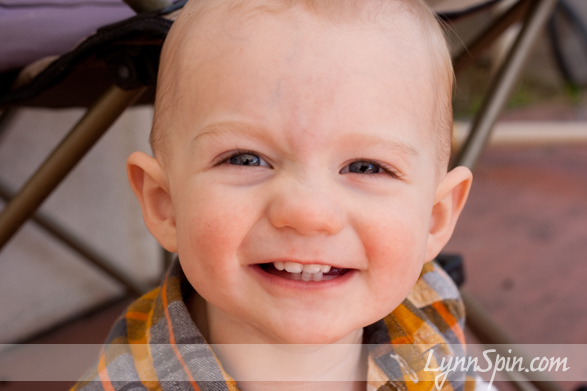 Open Shade-  is just like it sounds, shade in an open area.  It's great for getting your lighting just right, a lot easier to work with than bright direct sunlight.  It helps avoid the stark light of the sun and the heavy dark shadows as well.  Here are some pictures I took of my kids in "open shade" the other day.  No photoshop needed for these pictures, because the lighting was perfect!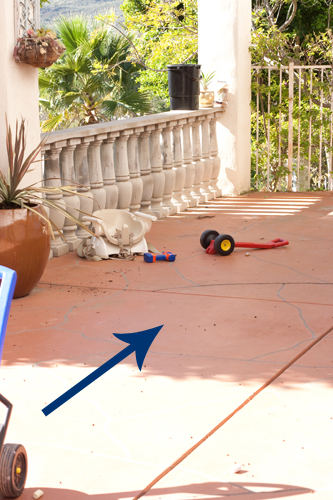 Arrow points to open shade on my patio. Beck sat in that little chair while I took these pictures.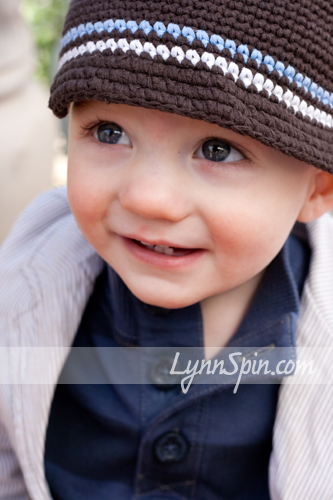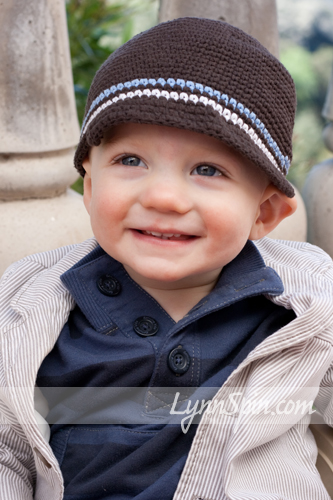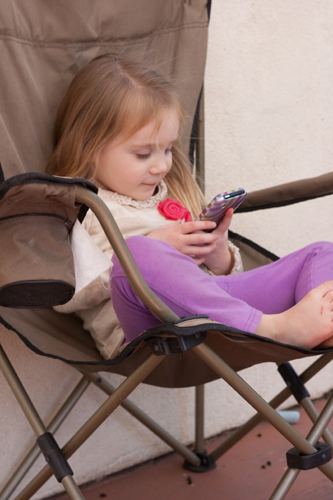 My 3 year old teenager playing on my i-phone while I try my hardest to get her brother to smile.  HA!
These next few pictures were taken in an ally in down town Escondido here in Cali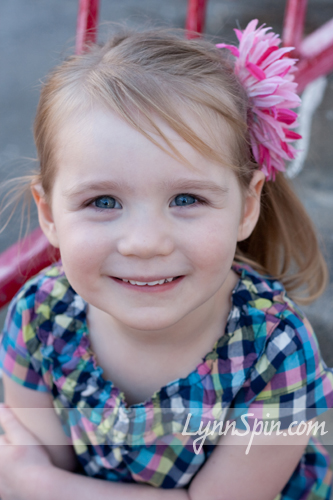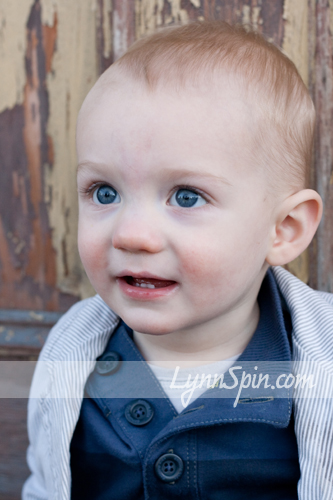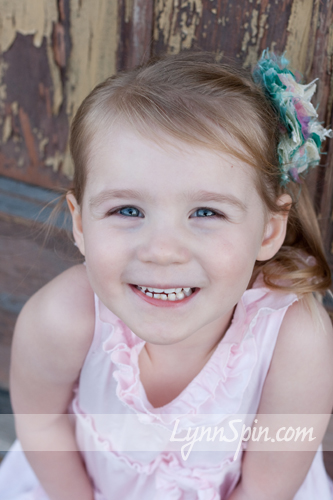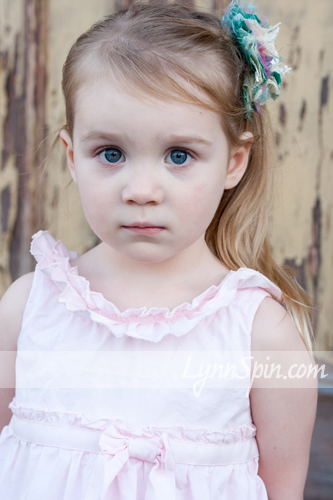 I love this last picture.  I love my kids.